News
My Town: Forrest Fezler's Tallahassee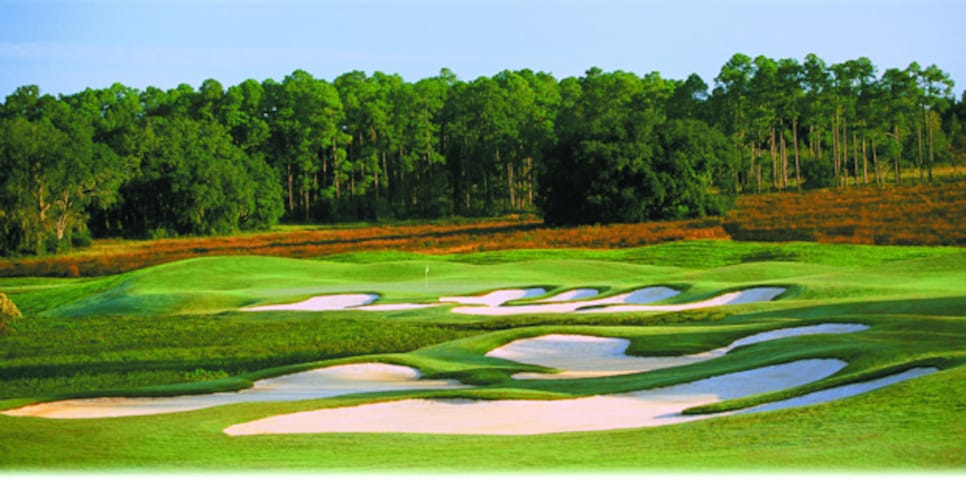 Southwood GC is a public course designed by Fred Couples and Gene Bates.
From the time he played in his first Tallahassee Open in 1972, former PGA Tour player Forrest Fezler enjoyed the feel of Florida's state capital. On subsequent trips he fell in love with its laid-back atmosphere, friendly residents, great bass fishing and proximity to beaches. He became so fond of the area he settled there, and aside from stints in Charleston, S.C., has lived there since the early 1980s.
"Even though the city has grown, there is still a relaxed feeling in Tallahassee," says the 61-year-old operator of Fezler Golf, a course construction company. "I think of it as a 'small' big town. There are lots of big trees and pretty neighborhoods. It's not like the rest of Florida. It's more low-key and feels like Georgia."
Fezler, whose company has created a niche building courses for tour pro/architects such as Davis Love III, Arnold Palmer and Lanny Wadkins, is on the road a lot but looks forward to coming home."I'm a California boy," Fezler says,"but I've liked Tallahassee for a long time."
in the mid-1980s after I quit playing the tour and used to own it, but I think it's the best course in Tallahassee. It's a terrific Tom Fazio design that really takes advantage of the topography, with lots of oaks and creeks. A superb routing, the holes really fit the land well. It's a private club, but if you can get on, you won't be disappointed. The Don Veller Seminole GC
, named for Florida State's longtime golf coach, is worth checking out. The greens there were redone seven years ago. The course gets a lot of play, and everybody seems to like it. Southwood GC
, designed by Fred Couples and Gene Bates, is another course open to the public and also features the oaks and Spanish moss so common in the area. Semiprivate Killearn CC
has 27 holes of solid golf. It was home to a PGA Tour event from 1969-89 and an LPGA stop from 1990-92.
Kool Beanz Café is a wonderful place for lunch or dinner because of its eclectic menu and great seafood. You can expect a crowd at peak times. The fried oysters have a cornmeal coating and are delicious, never greasy, and they are served with cheese grits. It's a popular spot for state legislators to go during session. Andrew's 228 downtown is another favorite. It also has incredible seafood, and you can eat outside under the magnolia trees. A fun gathering spot is Capital Grill & Bar. The sandwiches there are all named after local and state celebrities. If you make the short drive down the coast, Spring Creek Restaurant has been around forever and has terrific local seafood, including softshell crabs.
The Governors Inn is really special. It has a quaint feel, which starts with the old brick façade on the front of the building, and is close to a lot of things downtown. Recently renovated, the Hotel Duval is another neat place to stay. Its rooftoop Shula's 347 Grill has an incredible sunset view too.
There are lots of things to do, indoors and out. Florida State football games at Doak Campbell Stadium, of course, are huge. The university's Ruby Diamond Auditorium has performances of all kinds throughout the year. It's also always worth seeing what the IMAX theater is offering. For history buffs there is the Mary Brogan Museum of Art and Science. The Maclay Gardens State Park is a beautiful oasis with many types of flowers. If you like to fish, Lake Talquin and Lake Jackson offer great largemouth bass and crappie fishing. For an excursion not too far south of town, Wakulla Springs is one of the largest and deepest freshwater springs in the world.