News
My Town: David Toms' Baton Rouge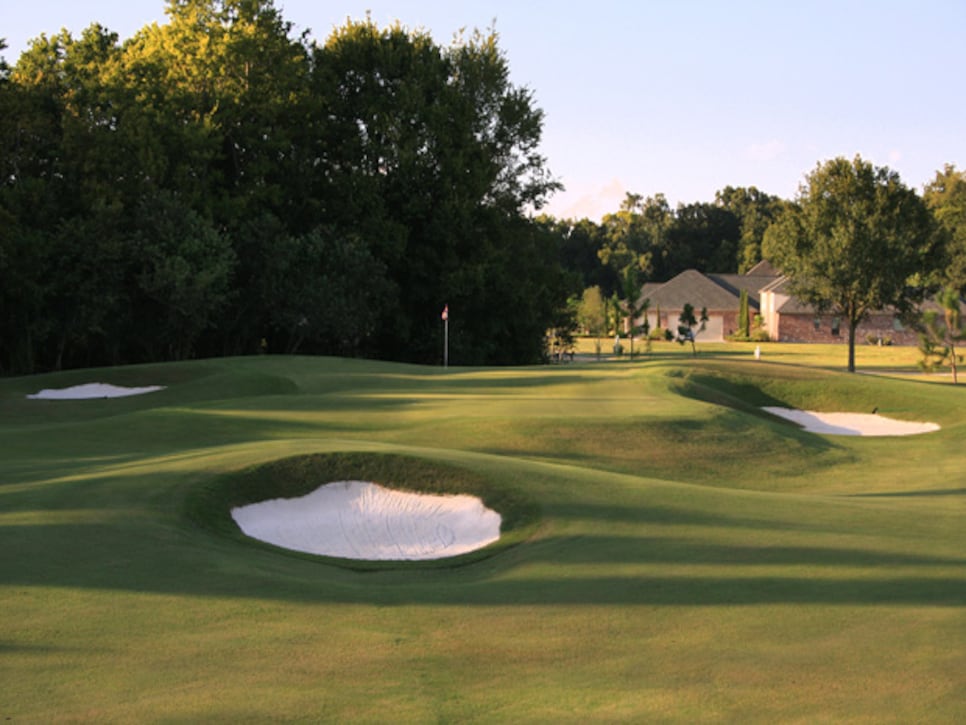 The University Club had its greens raised and driving areas tightened last year.
David Toms was born in Monroe, La., and now lives in Shreveport, but having attended college at LSU, a considerable portion of his personal time is spent in Baton Rouge, where he also has a house.
The 2001 PGA Championship winner is an avid supporter of Tiger athletics. The week before the Masters, he spent three days on campus watching the baseball team. (Toms also excelled on the diamond as a youngster, playing with future major leaguers Albert Belle and Ben McDonald). Of course, he also played a little golf to prepare for the year's first major.
The 44-year-old 12-time PGA Tour winner also has more than a passing interest in course design. Some courses to which he is partial in the Baton Rouge area happen to be ones that he has worked on, including The University Club
, though in truth they were among his favorites before he undertook the task of trying to make them better, and, as he explains, "I'm a member at just about every club in town. We have good places to play."
. It's a really good test. It was a flat course built in a sugar-cane field. In the last year we raised all the greens and tightened the driving areas with pine hammocks; those are landforms with pine trees, pine straw and some palmetto bushes; it's a neat look that you don't see around there very often.
is an old-style course with a lot of doglegs. I helped Rees Jones upgrade the course, which was designed by Joseph S. Finger and Bert Stamps in 1950. It's always in great shape.
. It's not named after my son, although a lot of people think it is. It's got that great south Louisiana look that people love.
. It has hosted a lot of local events. It's a good course for competition or just for casual play. There are a lot of live oaks on the property that the course winds through and some crape myrtles, too. It has some great holes on a pretty good piece of ground, and the greens are challenging.
My favorite place to eat is called Ruffino's. Ruffin Rodrigue played football at LSU when I was there playing golf. It's kind of a mix of Italian/South Louisiana, which sounds a bit different, and it is. It's very good.
Since Baton Rouge is a college town, you're going to have a lot of choices of sports bars to go to if you just want to hang out. Which one you pick depends on what you're looking for. I'd go to The Chimes, which is close to the school. You'll see college kids as well as people who still want to be in college, really just about any age. They've got some pretty good food too.
There's a place right on campus called The Cook Hotel. It's named after one of our alumni, Lod Cook. It's in a convenient location for a lot of different things. The rooms are painted in LSU colors, just to make visiting teams feel at home when they stay there.
Downtown there's the Hilton Capitol Center. They renovated it recently, and it's very nice, a unique kind of choice, actually. The hotel used to be the Heidelberg Hotel, and is on the National Register of Historic Places. It's less than five miles from the current capitol building as well as the Old State Capitol Building.
If you like fishing, consider driving toward the Gulf, finding a boat captain and have him take you out along the coast. Tell them you want to fish for speckled trout or redfish and you can spend the day there.