News
My Town: Charlie Epps' Houston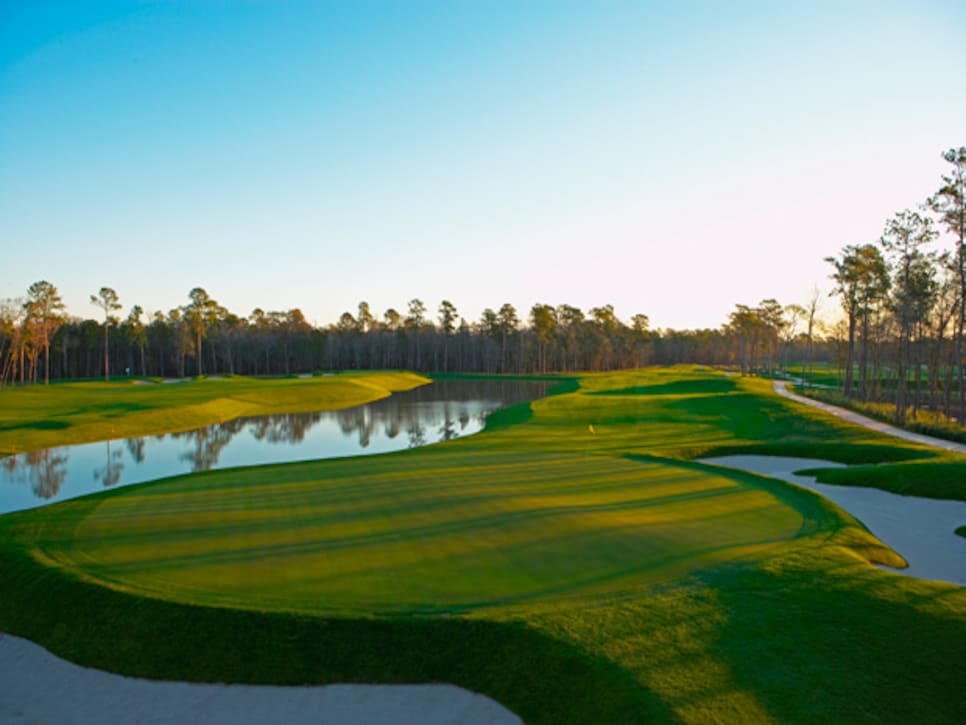 Redstone GC's Tournament course hosts the Shell Houston Open.
Charlie Epps has been a fixture in the Houston golf scene since 1973, when he became head professional at Houston CC
. When he's not out on tour overlooking the swing of two-time major champion Angel Cabrera, Epps can be found at Redstone GC
, site of the Shell Houston Open, where he's director of golf.
Much of Epps' energy as an instructor has focused on developing young players. Before the 2006 passing of Dick Harmon, his close friend and fellow instructor, the pair provided a wide range of opportunities for juniors. Epps founded the Yellowstone Academy Foundation Golf Tournament to raise money to help Houston's inner-city youngsters gain access to golf. He also helps organize the Dick Harmon Memorial Invitational and a number of other charity events.
As a golf pro and long-time resident, Epps is also accustomed to playing the role of concierge, setting up golf, meals and entertainment for friends who come into town. His knowledge of the Houston area is vast, which makes him a logical tour guide.
hosts the Shell Houston Open and is worth a look. You can call to get tee times in advance and play where the pros play. An alternative is the old TPC at the Woodlands, which is now just known as The Woodlands CC
, and there's a beautiful Marriott hotel nearby.
, which was redone by Dave Marr and Jay Riviere. It was also once the site of the Houston Open. Ben Hogan, Arnold Palmer, Jack Nicklaus and Babe Zaharias all played there.
The other little treasure that's fun to play is Hermann Park
in the Hospital District. It's only 6,014 yards long, but you can walk up and rent clubs, and there are a lot of characters hanging around.
, Jackie Burke and Jimmy Demaret's place, is the most well-known spot in the area. It's a private facility with 36 holes, but if you or your local pro call in advance, they can sometimes arrange for you to play.
The best steak house in Houston is Pappas Bros. It's got a wonderful wine list, great steaks, great service. For great Mexican food, Pappasito's Cantina is a chain here that's wonderfully run. The Pappas family migrated in the 1800s, and they've perfected the art of Mexican food and seafood. There was a Mexican-American woman, Mama Ninfa, who started a landmark restaurant called Ninfa's on Navigation in the ship channel area. It offers a local flair and good old-fashioned Mexican food.
Close to the center of town, the Galleria area, there is The Houstonian, a five- star hotel close to some of the best shopping in the city. It also has one of best health clubs in country, along with Trellis, which offers all the finer spa amenities.
Another spot to stay is Hilton of the Americas. It's next to the Toyota Center, where the NBA Rockets play, and gives you great access to all the downtown attractions.
The Houston Zoo is a lot of fun. My daughter brings her boys there at least once a month. There's a nice train that goes around the park and it's a very popular place for kids.
Of course, the thing that's unique here is the NASA Johnson Space Center. You can learn all about the history of space exploration and take a tour of the Mission Control Center.
If you like baseball, Minute Maid Park isn't a bad place to watch a game. It's got the nuances of the new ballparks and a retractable roof, so you never get rained out.