The Loop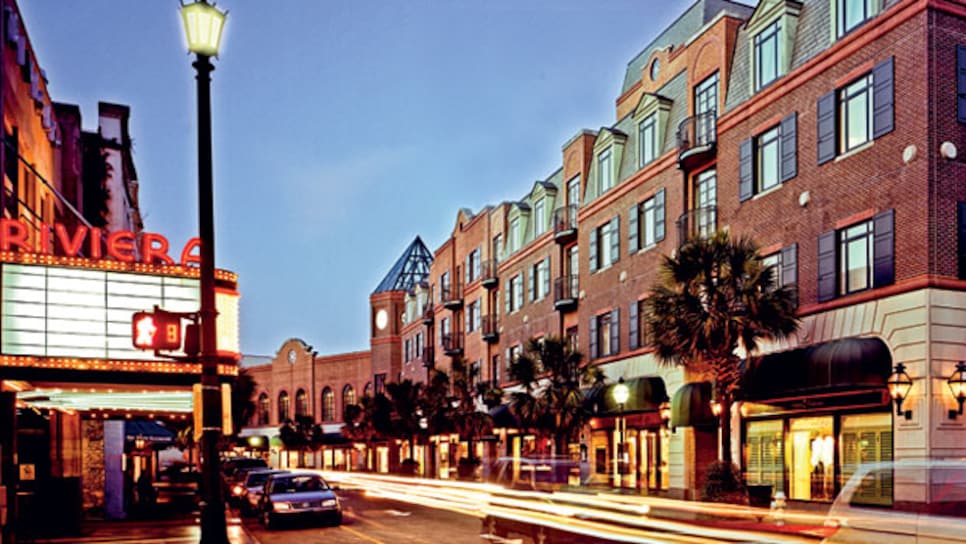 Photo courtesy of the Charleston Place Hotel.
A large part of the charm of Charleston, S.C., is that while it was the cultural and economic center of the pre-Civil War South, economic malaise for much of the 20th century spared it the ravages of urban renewal. So much of the old city is perfectly preserved, it truly feels like a trip back in time. The porches and window boxes alone are worth the trip.
Beth Daniel was raised in the midst of the city's throwback joys. The LPGA Hall of Famer started playing golf at CC of Charleston when she was 6, and though she now lives in Florida, she returns often to visit family and friends. Needless to say her passion for her hometown has never moved away.
I like the Fazio course at Wild Dunes Resort. You really get a feel for the ocean and the beach. It's a neat layout that winds through the sand dunes. All the courses at the Kiawah Island Golf Resort are really good, but I play the Nicklaus one the most. The Ocean Course is great, but it beats you to a pulp. Of course, people like to play that one because they want to see it.
The GC at Briar's Creek, designed by Rees Jones, also is a lot of fun. You look across the river right into Kiawah, which is beautiful. It's private so you'll have to finesse your way on. Then there is Cassique GC, which is very unusual. Two other private courses that are worth making the effort to get on if you can arrange it with a member are the CC of Charleston, where I learned the game, and Yeamans Hall CC.
The Planter's Inn right on the corner of Market and Meeting Streets puts you in the middle of everything. The Charleston Place Hotel (Above), which is also on Meeting Street, is where my Hall of Fame party was. The rooms are awesome, and they have a great spa. The bed-and-breakfast places are a dime a dozen in Charleston, and they are all really good, very quaint and romantic.
Take a bus tour or a carriage tour and you can see all kinds of history. Just remember, some of the drivers make up their own history. They also have bike and walking tours of the downtown area. Go to Middleton Place Gardens or Magnolia Plantation and Gardens. The South Carolina Aquarium on the harbor is fantastic. The Confederate Museum has a lot of cool artifacts, and the Hunley Museum displays a submarine that was sunk in the harbor during the Civil War and was salvaged several years ago.