News
My Town: Archie Manning's New Orleans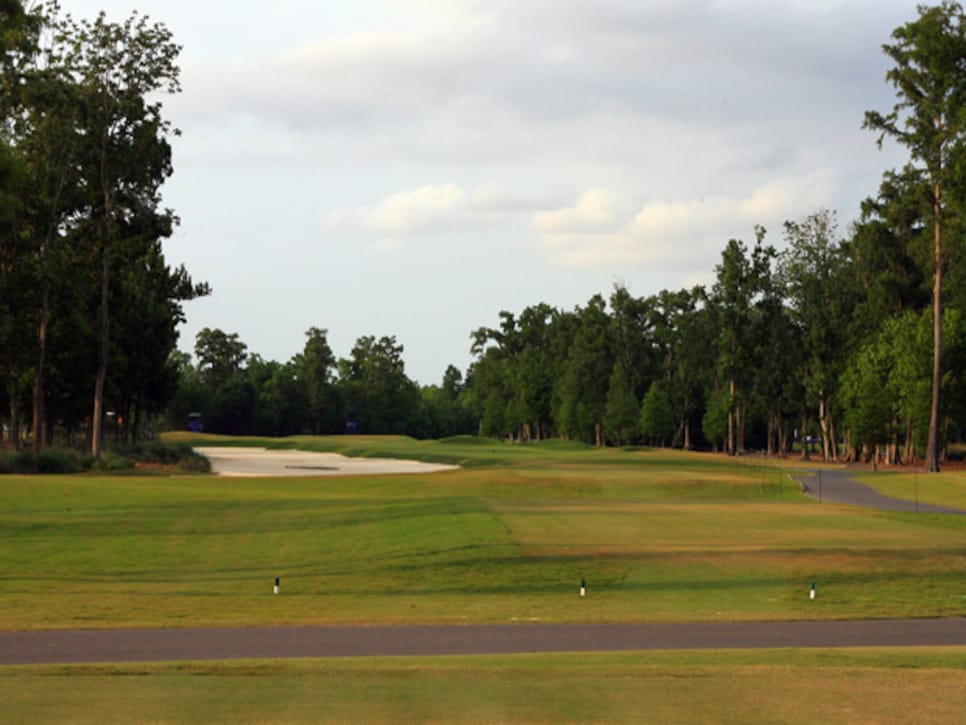 TPC Louisiana is home to the Zurich Classic.
Elisha Archibald Manning was for a full decade the long-suffering quarterback of the New Orleans Saints in the days when the Saints couldn't block the Stay Puft Marshmallow Man. During Manning's tenure only once did New Orleans have a winning record, which was exactly half as many times as Manning went to the Pro Bowl.
Maybe if free agency had existed in those days, he would have fled to another city, or at least a halfway decent team, though that seems doubtful since Manning still makes his home in New Orleans and has become as much a part of the fabric of the city as jazz or Jackson Square.
Manning started three years at the University of Mississippi and is a member of the College Football Hall of Fame. You may even have heard of a couple of his sons, Peyton and Eli. None other than Bear Bryant called Manning the best college quarterback he ever saw. He's not a half-bad tour guide, either.
, which had four courses. They got wiped out by Hurricane Katrina. Now we've just got 18 holes open, but there are plans to do things there. The hurricane affected us all, but it certainly affected golf here in the city.
, where the Zurich Classic is held, is an outstanding course. I played there again in the tournament's pro-am earlier this month. Where they used to play our PGA Tour event, English Turn CC
, is private but groups that come sometimes can play.
, where the pros played years ago, has been redone with money from the firemen's pension fund. It's been open a couple of years, and it's getting a lot of play. Another good course to consider is Stonebridge CC
, as well as a place east of the city called Eastover CC. I used to have my charity tournament there.
I'd start with Windsor Court. It's one of the great hotels we've had here over the last 25 years. The boys and I have a little bit of an involvement there now, and we're getting ready to renovate. There's a Ritz-Carlton in the city now as well. We're also excited about the Roosevelt Hotel being renovated. It's another classic local place that just has a great atmosphere to it.
We have so many great restaurants, it's hard to start naming. For years I used to tell people Commander's Palace, which is still a great restaurant, but the Brennan family has so many restaurants here and they're all good. Galatoire's is one of my favorites. Same with a place called Antoine's.
Emeril Lagasse is one of my great friends. He's got three restaurants here, and I tell people, Emeril doesn't do anything with flies on it. He does everything right. I can go on and on and on about New Orleans restaurants. I think since the storm we have more good restaurants than we ever had.
We also just broke ground on Manning's. I know, I know, real original name. It'll be on Fulton Street off Poydras Street, right behind Harrah's. It'll be a sports-themed restaurant and it will open this time next year.
Go to the National World War II Museum. It doesn't matter what age you are, it's just a great history lesson. It's one of the real secrets we have here...The Garden District Tour is also well worth taking. And, of course, just walking through the French Quarter is fun. There's a lot to see in this town.