News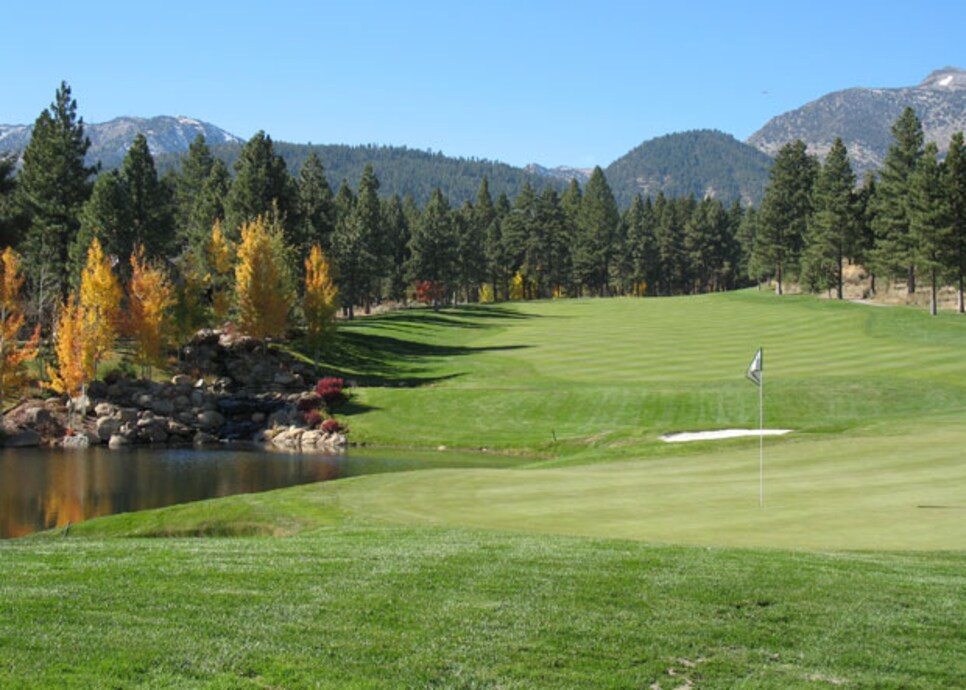 McCarron thinks Montreux G&CC is one of the best courses played on the PGA Tour.
Scott McCarron first came by his soft spot for the Reno/Lake Tahoe area via matrimony. His wife, Jennifer, was a native and convinced him to move there with their family in 2001. That said, it wasn't a tough sell. "It's a great place to raise kids," says the 16-year PGA Tour pro. "There is a small-town feel and a nice outdoor lifestyle."
When the Reno-Tahoe Open was in town, McCarron began to throw a players party at his home. This past year tournament organizers took the next step and named him the event's official host.
"I'm proud to support the event," says the 45-year-old. "It's a great opportunity for me to help out and give something back to the area."
When you come out here, you've got to hit Montreux G&CC, where they play the PGA Tour event. Maybe I'm biased, but I think it's one of the best courses we play on tour. It's certainly one of the most scenic. It's routed through the pines. You have so many holes that are just picturesque with the trees lining the fairways. It feels like the holes were carved out of the forest. Plus it has a great clubhouse and great food.
Around Reno, ArrowCreek CC has two nice courses, one public, one private. It has more of a high desert feel than Montreux. Some others are The Resort at Red Hawk CC, Hidden Valley CC and Rosewood Lakes GC. There's also an old course called Washoe GC that held a pro event in 1940s and had the likes of Ben Hogan and Jimmy Demaret play there.
If you're heading to Lake Tahoe, my favorite there is Incline Village. The Robert Trent Jones Sr. course has been redone, and it's a lot of fun to play. Any level of golfer will have a good time.
When I first came to Reno, the place I stayed was the Eldorado Hotel Casino. It's still where I send my buddies. They've got great restaurants and great shows...In Tahoe, there's the Hyatt Regency on the lake. It has maybe my favorite restaurant, the Lone Eagle Grille. Having a cocktail outside by the fire pit, overlooking the lake, is breathtaking.
The National Automobile Museum has a great car collection...There's a really fun amusement park near Grand Sierra Resort called Ultimate Rush Speed & Thrill Park. You can ride in race cars or try the "Sling Shot." It will definitely get your adrenaline going...The Truckee River runs right through Reno and has a lot of things to offer. There is a kayak course at Truckee River White Water Kayak Park that's a lot of fun, where you can also ride on inner tubes and rafts.