News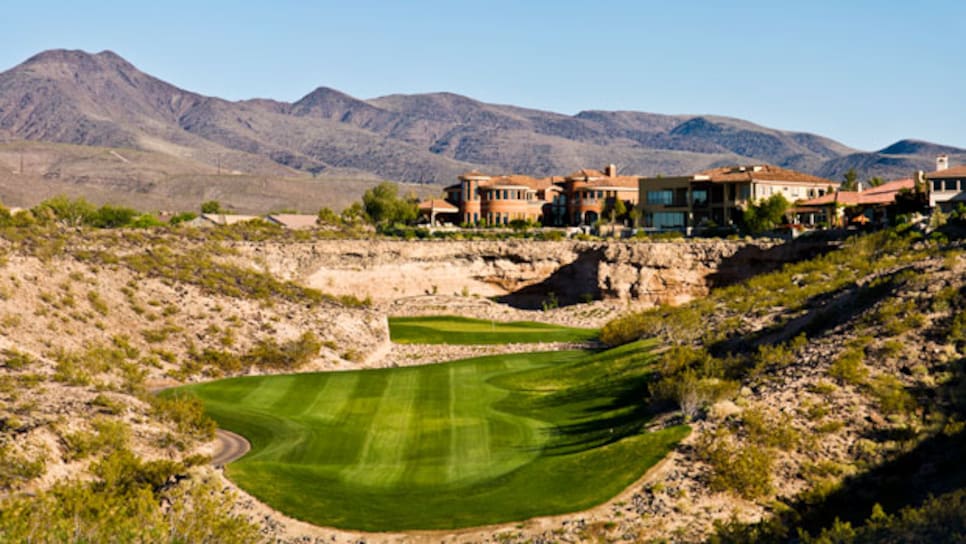 Rio Secco GC is great for beautiful views of the city.
" just seem to go together. The California native is one of the most glamorous players on the LPGA, and it's logical she would call the glitziest city in the U.S. home. But her love of her adopted city extends beyond the neon lights of The Strip.
"What's neat about Vegas is that no matter what you are into -- theater, sports, music, gambling, golf -- it's all here," says Gulbis, 27, who has settled in Lake Las Vegas. "People don't realize how beautiful it is here."
Like Vegas, Gulbis' beauty runs deep. In 2007 she won the William and Mousie Powell Award for exemplifying "the spirit, ideals and values of the LPGA" in a vote by players.
You can't beat Rio Secco GC for beautiful views of the city. The Rees Jones course is southeast of The Strip and is always in great shape. If you have the time, take some lessons at the Butch Harmon School of Golf. That's where I see Butch when I'm in town working on my game...South Shore GC is an awesome Jack Nicklaus course that starts on Lake Las Vegas before climbing into the hills... And if you can manage to finnagle your way on Shadow Creek GC, it's spectacular. It helps, of course, if you are a high roller or a guest at an MGM Resorts International property. You never know what famous person you'll run into there.
The thing about Vegas is you almost can't go wrong when it comes to hotels. This is the service capital of the world. The rooms in the Forum Tower at Caesars Palace have great views of The Strip, plus you can see the Bellagio water show from some rooms. The hotel is easy to get in and out, and everything is right there: casino, spa, shops, restaurants. Of course, there is the Bellagio itself and the MGM Grand Hotel. An easy Internet search will find you a room at any price.
The shopping is fantastic. All the tony brands have stores on Las Vegas Blvd.: Gucci, Chanel, you name it. Plus there are outlet malls at the south end of The Strip.
The thing about Vegas is it's like a giant amusement park for the entire family. At The Venetian you can take a gondola ride. At The Mirage there are dolphins and white tigers in a protected open-air habitat. New York, New York is like being in New York City with Little Italy and all.
But if you want to get away from the bright lights, there are great spots, too. It's less than an hour's drive to Mount Charleston while Lake Mead and Hoover Dam are about 45 minutes away, and well worth the trip.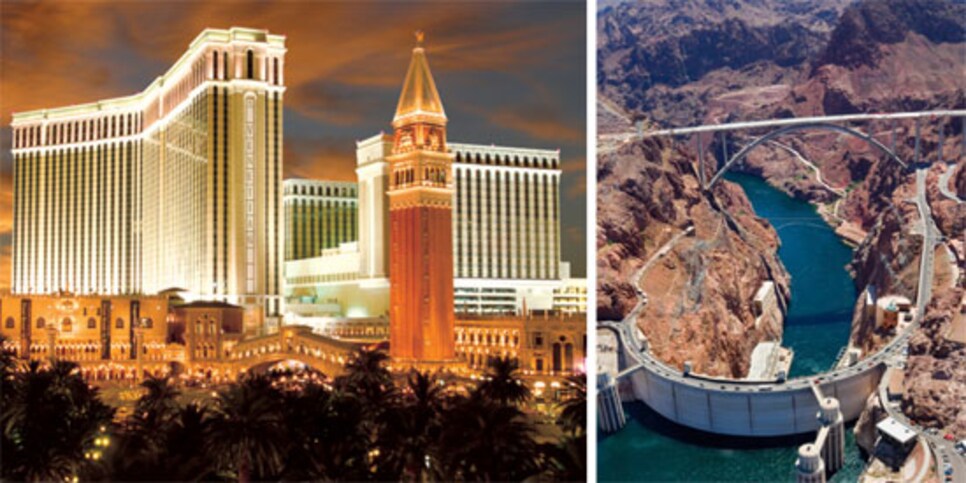 __ At the Venetian (left, courtesy of The Venetian) you can take a gondola ride. The Hoover Dam (right, iStock Photo) is just one attraction in the area. __