News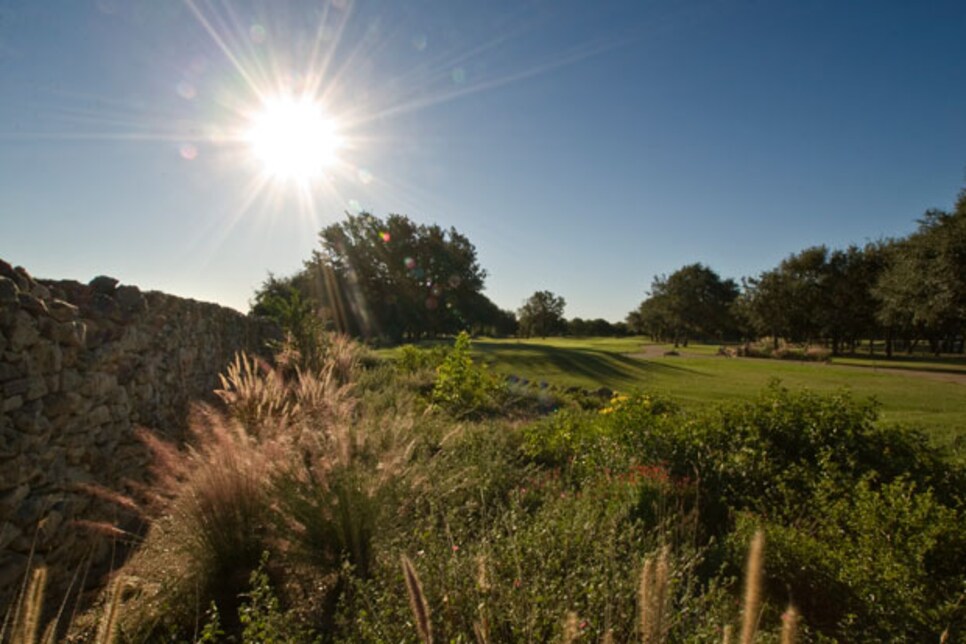 Grey Rock GC, designed by Jay Morrish, is framed by striking oak trees.
Ben Crenshaw has a lifetime's worth of love for the city of Austin. Born there in 1952, he grew up in the Texas state capital, learning the game from his father, Charlie, and the city's legendary golf professional, Harvey Penick. Three times as a teenager, Crenshaw won the Austin city golf championship. After graduating from Austin High, he didn't stray far for college, attending the University of Texas where he continued to develop a game that would earn him two major championships and a place in the World Golf Hall of Fame in 2002.
Crenshaw, 58, continues to call Austin home with his family, making him a reliable source on the best that the city has to offer visiting golfers.
Sentimentality has me partial to a couple places in town, but I think they would appeal to other golfers as well. Barton Creek Resort & Spa has four courses, including one that Bill Coore and I designed, that are fun yet challenging. The resort has several packages available year-round that make it a nice spot to visit with your buddies or with your spouse (my wife and daughters are partial to the spa there).
Grey Rock GC is an excellent daily fee course designed by Jay Morrish. It sits in the Texas Hill Country and is framed by some really striking oak trees. The old Austin CC, now known as Riverside GC, is also still open. It's a Perry Maxwell design that Tom Kite and I played a lot growing up, taking lessons from Harvey.
I'd be remiss not to mention Lions Municipal GC as well. It was built in 1924 and is only a few blocks from where I grew up. The university owns the property, and in recent years there's been talk about possible land development that might affect the course. Hopefully, though, one of Austin's historic gems will be preserved.
Again, Barton Creek is a good place to stay if you plan on playing golf. Otherwise, the Four Seasons or Hyatt Regency downtown are great, as is the Renaissance at the Arboretum. There's also a new W Hotel opening this December.
I think people would get a kick out of going to the Texas State Capitol and taking a tour. It's one of the country's most magnificent state-houses. The Bob Bullock State History Museum is a great place to study the long and varied history of Texas. There are several interactive shows and an IMAX Theatre. There's also the LBJ Library & Museum on the UT campus.
For outdoor recreation other than golf, Lady Bird Lake, Lake Austin and Lake Travis are easily accessible. And Barton Springs is near downtown.

__Barton Springs (left, Getty Images) is near downtown. The Texas State Capitol (center, iStock) is one of the country's most magnificent statehouses. Crenshaw used The Salt Lick (right, courtesy of The Salt Lick) to cater one of his Masters' champions dinners. __