The Loop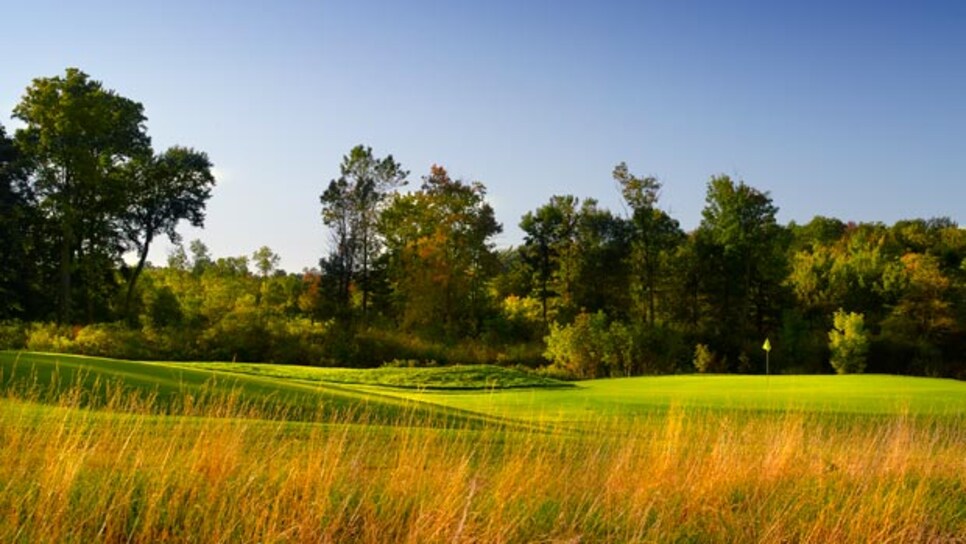 Sand Ridge in Chardon, Ohio has "a nice look to it".
Asking Ben Curtis for recommendations on where to play golf is like asking Clint Eastwood about favorite movies. They both have a lifetime of experience from which to draw.
Curtis practically grew up on the tiny course his family owns in Ostrander, Ohio, northwest of Columbus. Before he became an All-American at Kent State, and won the 2003 British Open at Royal St. George's, Curtis was known for sneaking out at night in his pajamas to practice putting on the greens at Mill Creek GC, where he started playing the course his grandfather designed at age 3.
Having kept a permanent home in northeast Ohio, in Stow, Curtis has a particularly good grasp of the best golf in the area.
I have to start at Firestone CC, in Akron, 1) because I'm a member; 2) because it's got a tour stop; and 3) because it has three courses, and they are all good. I like the style of the South Course, where we play the Bridgestone Invitational, but I actually play more on the new West Course. Tom Fazio designed it. It's less crowded, and it has the best greens. There are some good views, too. With some of the elevation changes, you feel like you're above the famous Firestone water tower.
Probably one of my favorites anywhere is Canton Brookside CC. It's a Donald Ross with really fast greens. Hit it 10 feet above any hole and you're cooked.
I like Cleveland's Pepper Pike Club, even though its sister course, The Country Club, is more famous. The designs are similar, but Pepper Pike has a prettier look, more ornamentals and flowers, almost like Augusta National.
A couple of others to check out are Congress Lake Club and Sand Ridge (3), in Chardon. Congress Lake is one of those good courses no one really knows about, another neat Donald Ross layout. Fazio designed Sand Ridge, which has a good look to it.
Bertram Inn at Glenmoor in Canton is a pretty popular spot for the tour players when they're in town. It's a gothic building that was converted from a monastery into a hotel... In downtown Cleveland the best choice might be the Renaissance Hotel, which is one of the city's landmarks.
The must-see stop in Cleveland is the Rock and Roll Hall of Fame and Museum (1). I know people who could spend a whole day there. Next door is the Great Lakes Science Center... There is also Cedar Point (2) in Sandusky. It's an old-style amusement park that bills itself as the "Roller Coaster Capital of the World."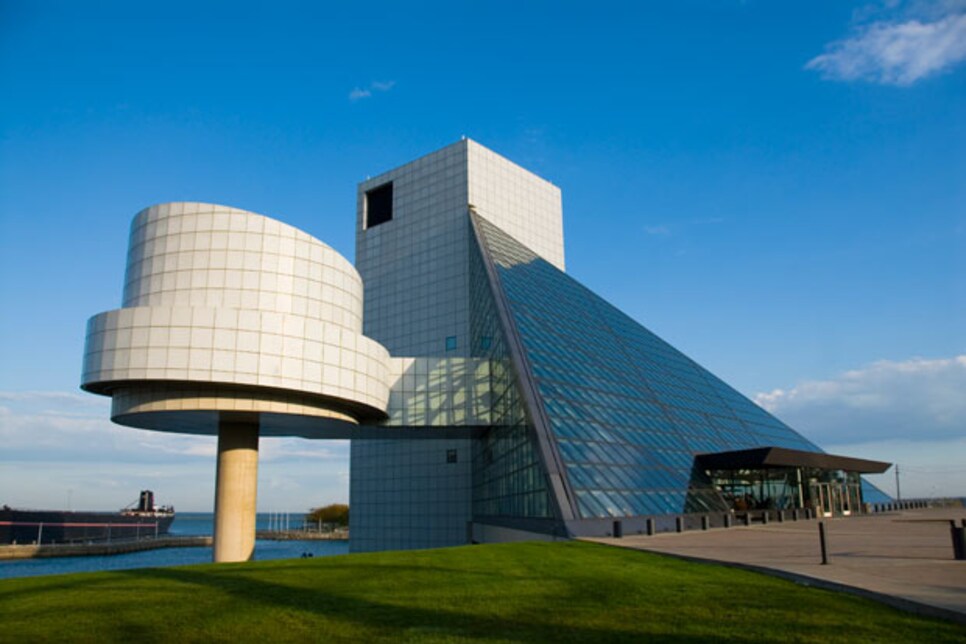 The Rock and Roll Hall of Fame in Cleveland. (Randall Grant/Sports Illustrated)