The Loop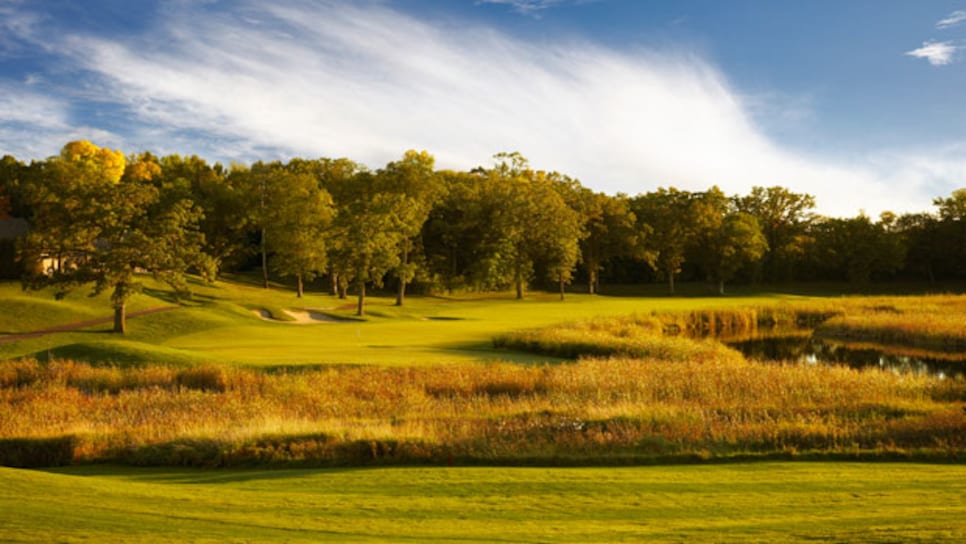 Rush Creek GC has hosted three LPGA events and the U.S. Public Links.
They can take the man out of Minnesota, but they can't take the Minnesota out of the man. Tim (Lumpy) Herron has won four PGA Tour events. The most recent came in 2006 at Colonial, where he received the traditional plaid jacket which, in turn, made him the best-dressed ice fisherman in the Land of 10,000 Lakes.
Herron may have chosen to go to college in New Mexico, but he was born, raised and lives near Minneapolis and is a perfect salesman for the area. "Twin Cities is great because when it's really hot in the south, it's a good place to cool off," says Lumpy. "It can get hot in the summer, but you get some relief. The golf's good, and you're not drenched. But I wouldn't recommend the winters."
We've got some really good public courses in area, and you probably won't see many that are more than $100. Everything is reasonably priced. *Rush Creek GC * is on the west side in Maple Grove and has an unbelievable teaching facility. It's hosted three LPGA events and the U.S. Public Links.
There are some great resorts farther north for family vacations and a little fishing. The Pines at Grand View Lodge is the one I go to when I'm in Brainerd. It's 2½ hours from Minneapolis.
Wayzata CC, which is my home course, and Windsong Farm GC, which is an equity club that hosts a lot of corporate outings, are fairly easy to get on if you know someone. We have a couple Donald Ross courses, too: Interlachen CC and Minikahda Club. And there's Hazeltine National, which is just like what you saw at the PGA Championship, a long and hard course. You need to know a member, but Hazeltine is very accommodating to guests. One other course I'll go play is* Somerset CC.* It's old style, Seth Raynor. A classic.
If you're going for steak, there's nothing better than Murray's Restaurant. It's an old supper club. I've got a connection to it; a good friend of mine and my father own it. When the Vikings are playing a late football game, that's usually where we meet.
Barrio is another great restaurant. They have a great Tequila salmon and habanero pickled onion.
The upscale place to stay in Minneapolis is Le Meridien Chambers. They have a great restaurant, too -- D'Amico Kitchen. We have a* Westin Hotel* that was built out of an old bank that's pretty cool as well. When the Champions Tour event is held nearby in Blaine, most of the players stay in the city and make the commute. It's worth it to stay downtown.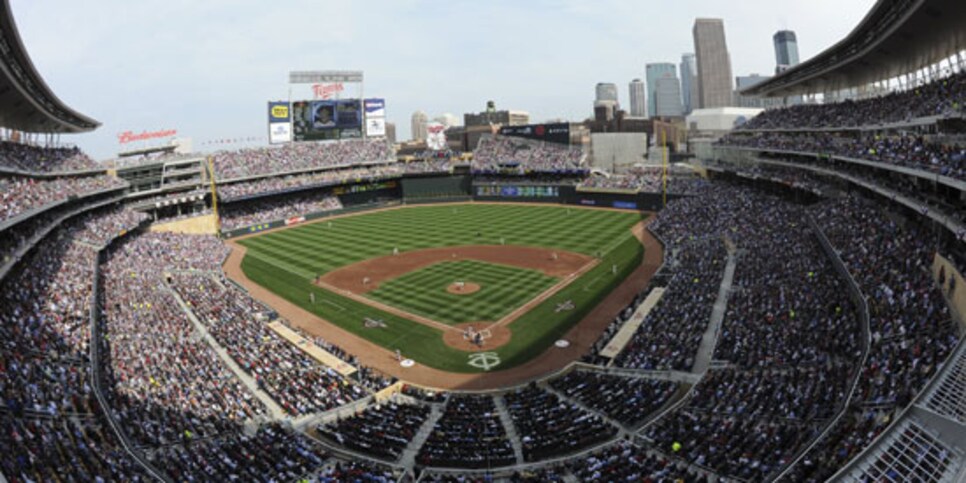 The Twins' new baseball park, Target Field, is state of the art. (Tom Dahlin/Sports Illustrated/Getty Images)