The Loop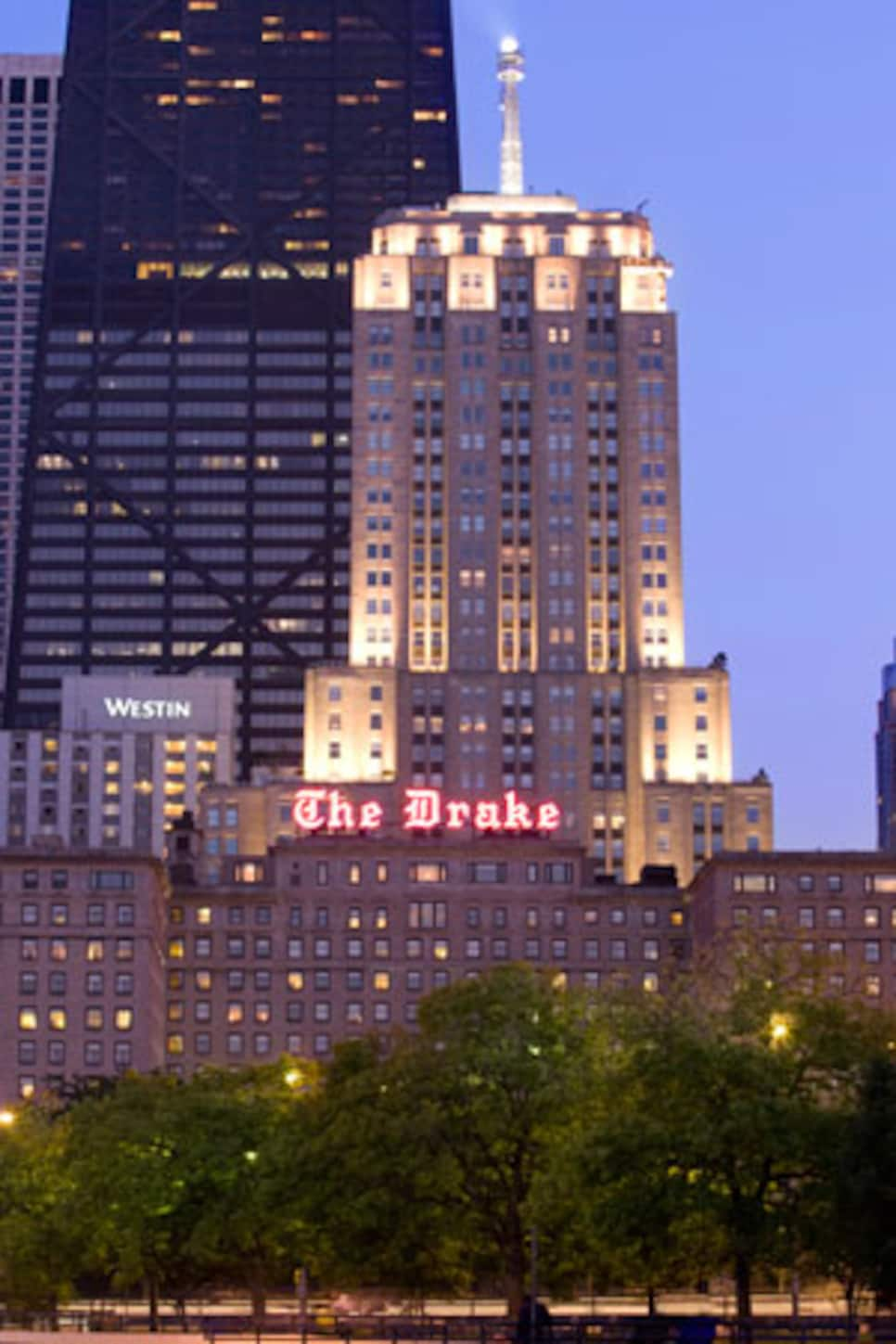 The Drake is the classic Chicago Hotel.
Luke Donald crossed the pond from England to attend Northwestern, and now he is as at home in the city of big shoulders as Barack Obama. He met his wife, Diane, in college where he honed both his skills as a golfer and an artist. The couple had their first child, Elle Georgina, in February.
Donald won the 1999 NCAA title as well as the Fred Haskins Award for the year's top collegian. He has won twice on the PGA Tour, twice in Europe and played on two Ryder Cup teams with a good chance of earning a spot again this year in Wales. But not before this connoisseur of fine wines takes us on a tour of his adopted home, the Windy City.
When it comes to public golf in Chicago, Cog Hill G&CC is the obvious starting point.The Dubsdread course is good enough to hold a PGA Tour event, plus there are three other courses to try as well.
That said, if I had to choose one course in the area, public or private, it would be Chicago GC. You see the clubhouse from almost every hole. It's a traditional layout, but it's tough. It's quite exclusive, but if you can get on, it's a great one to play.
Shoreacres GC in Lake Bluff just north of Lake Forest is a short course with a ravine that runs through it. It's just a beautiful little place.
A place I play and like a lot is Conway Farms. It's in Lake Forest, too. A Tom Fazio course built in 1991, it hosted the 1997 NCAA Championship. It's just a very enjoyable place. And there's Kemper Lakes. I used to play there a little bit in college. It's a good course. One of my earlier memories watching golf actually is Payne Stewart battling with Mike Reid at the 1989 PGA Championship.
There's a lot to choose from downtown. Alinea was voted one of the country's best restaurants. It has a unique way of preparing food. I wouldn't go every Sunday, but once in a lifetime you should try it. They do a great pairing, too. One of the best I've had where the wines really compliment the food.
I've always enjoyed fusion foods. For that there's a place called Japonais, near the river just on Chicago Ave. Probably one of my favorites, though, is Blackbird. Not a very big restaurant but they have interesting dishes. I think they specialize in suckling pig.
Gibsons is a typical Chicago steakhouse. Big chops of meat. Great atmosphere. You might see Mike Ditka walk in or Michael Jordan already in the corner. That's at Rush and Division. There are lots of other bars there. The Hunt Club. LuxBar. Want to enjoy Chicago? That's a great area.