The Loop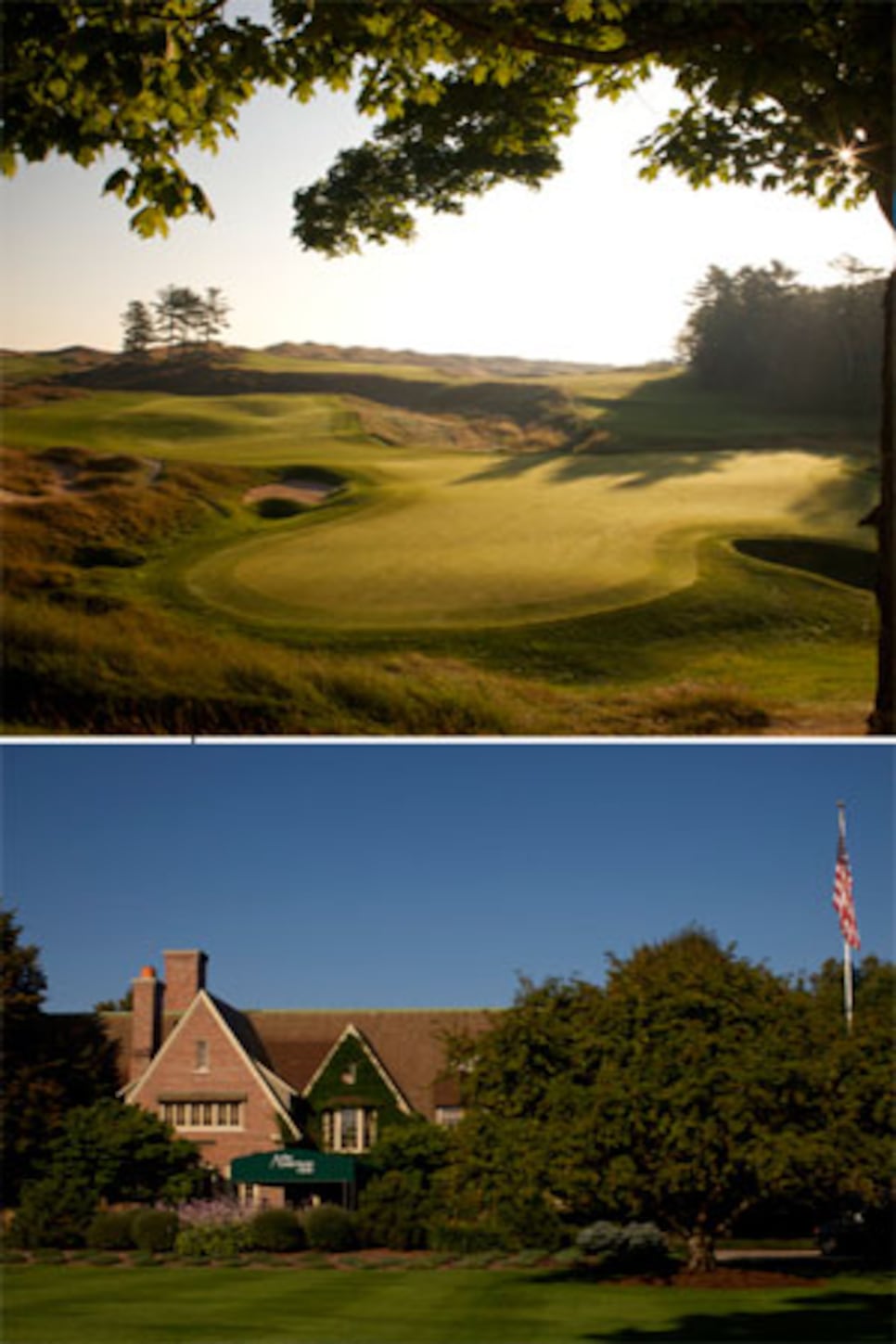 Whistling Straits (top) and The American Club (bottom) are musts in Wisconsin.
Born, raised and tutored in the finer points of forechecking and stickhandling in his hometown of Madison, Wis., Jerry Kelly is an ex-hockey player, a three-time PGA Tour winner and a card-carrying member of Badger Nation along with his good buddy, Steve Stricker, and two-time U.S. Open champ Andy North.
Kelly is volunteer assistant coach at Wisconsin where his brother-in-law, Jim Schuman, is men's golf coach. Though he's down-home Midwest, Kelly is a serious foodie, which made him the perfect winner last year at the Zurich Classic in New Orleans as well as a particularly good source on where to play, eat and have a post-round beverage in the land of the Cheeseheads.
I'd definitely send folks to Whistling Straits first. You're right along Lake Michigan, an hour north of Milwaukee, but it is about as close as you're going to get to Ireland without being there. It's just beautiful the way Pete Dye moved the terrain and created the Straits course. It's amazing to think the place used to be so flat it once was an airfield.
Next, try to find a member at Milwaukee CC and see if you can play there. It's an old classic. The 2008 U.S. Mid-Amateur was the last big event held there, but it's that caliber of course.
West of Milwaukee, Erin Hills GC is an incredible golf course, too. I haven't played it since they worked on some of the landing areas, but it's a very, very natural track. I think it's going to be a great U.S. Open course, if it gets the championship.
In the Minocqua area in the northern part of the state, there's Minocqua CC, which might be one of the coolest spots in Wisconsin. It's a great little lake town. Great bars, great restaurants. It's really a cool golf course, too.
I haven't been to it in a while, but SentryWorld in Stevens Point is another place to consider. The par-3 16th hole is known as the "flower hole" because of all the flowers that surround it. It's really unique and visually appealing.
Take a day off from golf and go visit Madison. Hang out by the lakes. State Street goes through downtown and is for pedestrians only. It's a great place to walk to restaurants and bars. It's a fun spot. Sit at Memorial Union Terrace, listen to some live music, watch the sailboat races.
Door County in the state's northeast corner is beautiful. Cranberry season in the fall is lots of fun. It's all about the fishing and relaxing on the lake.
It's very much like Martha's Vineyard and parts of Cape Cod.