The Loop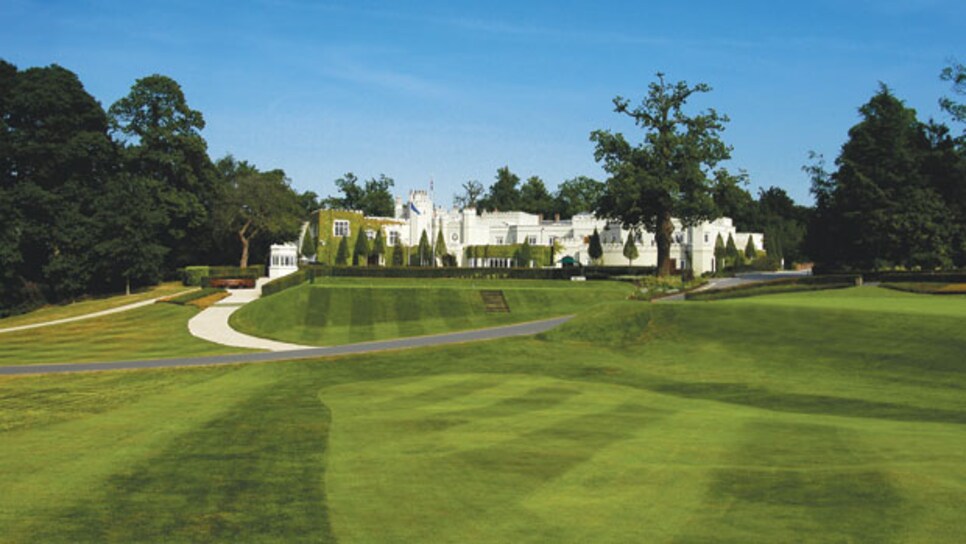 The West course at Wentworth, site of the BMW PGA Championship on the European Tour.
Ian Poulter was born in Stevenage, England, an hour's drive north of London or half-hour by train. Growing up, it was a big deal for Poulter's family to trek to London, and the day trips from his youth provide great memories.
Poulter, who splits time between residences in Buckinghamshire, England, and Orlando, still loves visiting the heart of his native country, where there is plenty of great golf and other things to do.
Of course, golf and sports would be at the top of Poulter's list. He comes from a family of sports enthusiasts, and his father, Terry, was an avid golfer who put a cut-down 3-wood in Ian's hands at age 4. His older brother, Danny, is also a pro golfer.
So we've definitely come to the right place.
There are a couple of courses that are the top of the mark. Probably most of them people have heard of.
Wentworth Club, near Surrey, is the first that comes to mind. Three courses, two by Harry Colt, the East and the West, where they play the BMW PGA Championship on the European Tour. The West Course hosted the 1953 Ryder Cup and the first Curtis Cup matches. All of them are very solid old courses.
Sunningdale is definitely my favorite. It's old school. It's lovely, with two great parkland golf courses. There's just a feel about it, with the quaint old clubhouse that makes it really special. It's what you might have in mind when you think golf in the U.K. It's got a lot of history there, too.
There are any number of hotels in all parts of London, each that have benefits depending on the kind of trip you're taking. If you're thinking along the lines of an American-style resort, you should consider The Grove, which is in north London. It was the site of the WGC-American Express Championship in 2006 that Tiger Woods won, and I grabbed a share of second. It's a modern course in immaculate condition. And it has a five-star hotel and a great spa. Aside from the quality accommodations, it's easy to get into London from there, and that's no small consideration.
You might want to find a way to get to Stoke Park GC, near Buckinghamshire. It used be called Stoke Poges. That's where they filmed the golf scene with Sean Connery in the James Bond movie "Goldfinger." It's got a charming old clubhouse where they've filmed several other movies, too, including "Wimbledon" and "Bridget Jones' Diary." It's a nice course to play, too.