The Loop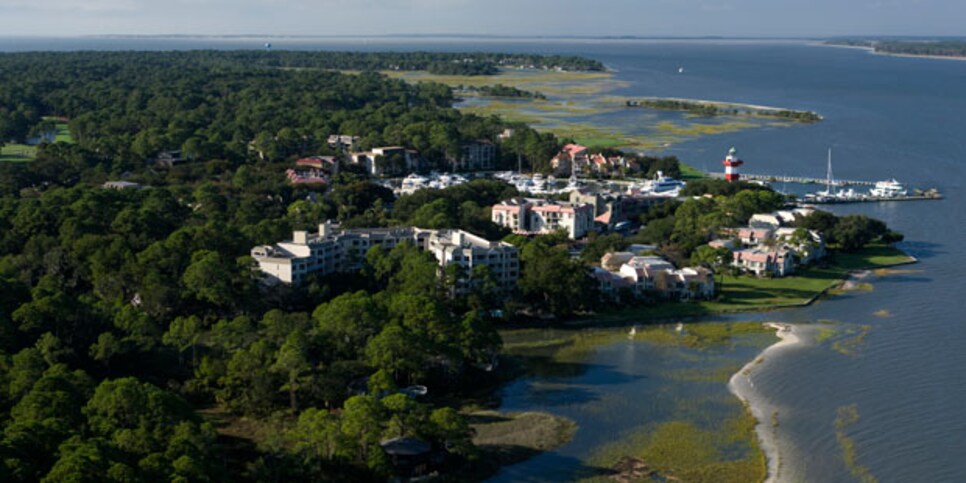 D.J. Trahan grew up in the shadow of what has evolved into one of the game's iconic landmarks, the red-and-white striped lighthouse behind the 18th green at Harbour Town GL on Hilton Head Island.
Harbour Town perennially turns up on Golf Digest's ranking of "America's 100 Greatest Golf Courses," and it was there that Trahan played more than at any other course in his youth. His father, Don, was the director of instruction at Harbour Town, and when the PGA Tour came through for its annual post-Masters stop in South Carolina, the Heritage Classic, young Trahan was usually in the gallery.
There are no home games in professional golf, it is said, but for Trahan, who now lives in Mount Pleasant, S.C., about 100 miles northeast of Hilton Head, the Heritage at Harbour Town is the next best thing.
I really only grew up playing three courses on the island -- Harbour Town GL, the old Sea Marsh Course, which is now Heron Point by Pete Dye, and the Ocean Course. The Ocean was the first course in Hilton Head, opening in 1962. All of them are part of the Sea Pines Resort. I'm a fan of good golf courses, and I think they all fit that description.
Some people like to stay in hotels, some like to rent condos. The Sea Pines Resort offers both, including the Inn at Harbour Town. The island caters to tourism, so for those going there for golf, figure out where you're going to play and find a place close by. Many places on the island offer resort packages and many also offer day-care programs of some kind in the event you want to play golf and your kids don't.
The most popular places for people who aren't playing golf are the beaches. Why else do you come to Hilton Head? The big public one is Coligny Beach. There are lifeguards, and you can rent beach equipment. If you're visiting locals, they can help you get parking at Islander's Beach, which is another nice one.
While the beaches are all pretty good, don't go looking for surf. They don't get big waves in Hilton Head. People can go wakeboarding though.
There is some Civil War history in and around Hilton Head, and Savannah, Ga., is less than an hour away. Honey Horn is the only plantation on the island that has an original house still standing. There is also the Hilton Head Island Trolley Tour if you want to learn more about the history of the area.