News
My Town: Vince Gill's Nashville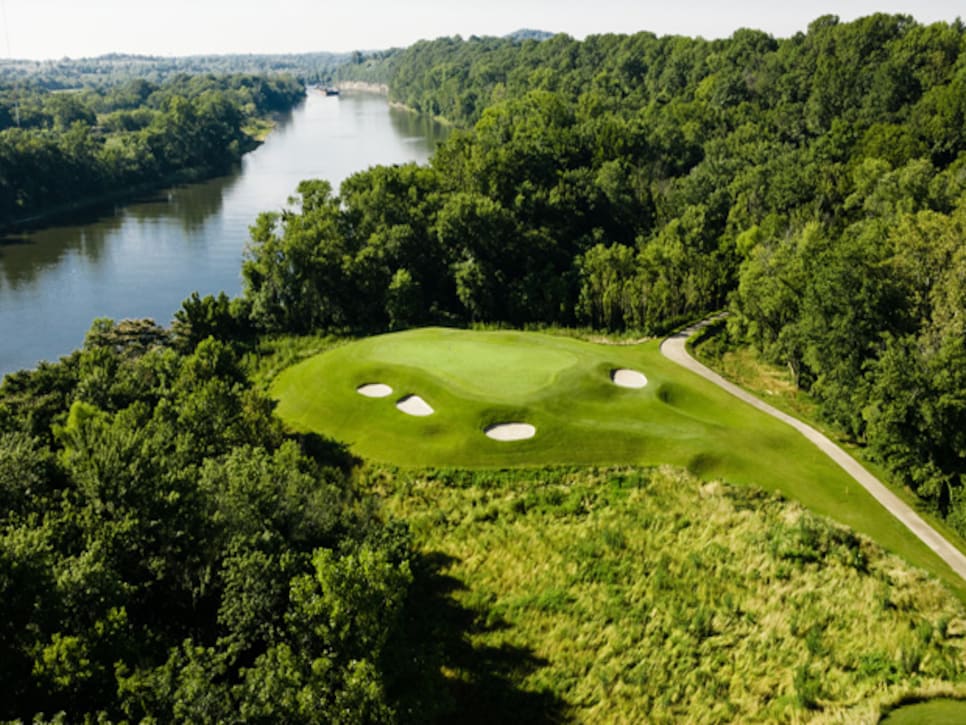 Gaylord Springs is a great option if you're going to be in the area to see Opryland.
A lifelong golfer who learned the game as an elementary-school student growing up in Oklahoma and played it competitively through high school, Vince Gill knows he made the right choice in choosing a career in music rather than following childhood buddies Bob Tway and David and Danny Edwards down a path toward pro golf. "I tell everybody all the time," Gill says, "the flat stick made me a good guitar player."
Modesty aside, the 53-year-old 20-time Grammy Award winning country star still plays to a scratch handicap and has close ties to the golf community. In 2003 the PGA of America honored Gill's volunteer work in raising millions of dollars for junior golf in Tennessee by honoring him with its Distinguished Service Award.
When on the road performing, Gill tries to play as often as he can. Living in Nashville, however, Gill says that he doesn't have to go far to find a variety of courses to challenge him.
There really are some good options to choose from through- out the state, with the Tennessee Golf Trail offering a dozen different courses. The closest to Nashville is Henry Horton GC. It's a nice state park course about 60 miles south of the city that's really fun to play.
In the more immediate area, I point people to Hermitage GC. There are two courses: the General's Retreat, which hosted an LPGA Tour event in the late 1980s and 1990s, and the President's Reserve, which is a little tougher but the setting is amazing. It feels like you're in the low country of South Carolina.
Not far from the Opryland Resort is Gaylord Springs GL. It's a great option if you're going to be in the area to see Opryland. There's also a really good course called Harpeth Hills GC. It's south of town, owned by the city of Nashville and might be the best public facility of them all.
If you want a real taste of Nashville, stay downtown. There is a wonderful old hotel called The Hermitage. It has a great atmosphere. There's also Union Station, which is downtown on Broadway. It's great because of the location; there are tons of clubs, tons of nightlife not far away. There's also the Lowes Vanderbilt Hotel. It's not as old as the others, but has nice service and, again, is near a lot of downtown attractions. And even if you are staying downtown, none of the Nashville courses are more than a 20- to 30- minute drive away.
The food in Nashville really has gotten pretty good recently. Little by little it's becoming more of a melting pot. The best, however, is still some of the classic southern delectables. West of town, there's the Loveless Motel and Café. It's famous for country ham and biscuits. They also have great fried chicken.
For a fun burger place, there's Brown's Diner. Great cheese-burgers. For more country cooking, try Swett's Restaurant or Monell's. And for a good steak, there's a really neat spot called Jimmy Kelly's. It's actually an old house that has been turned into a restaurant. Besides the steak, they serve great corn cakes.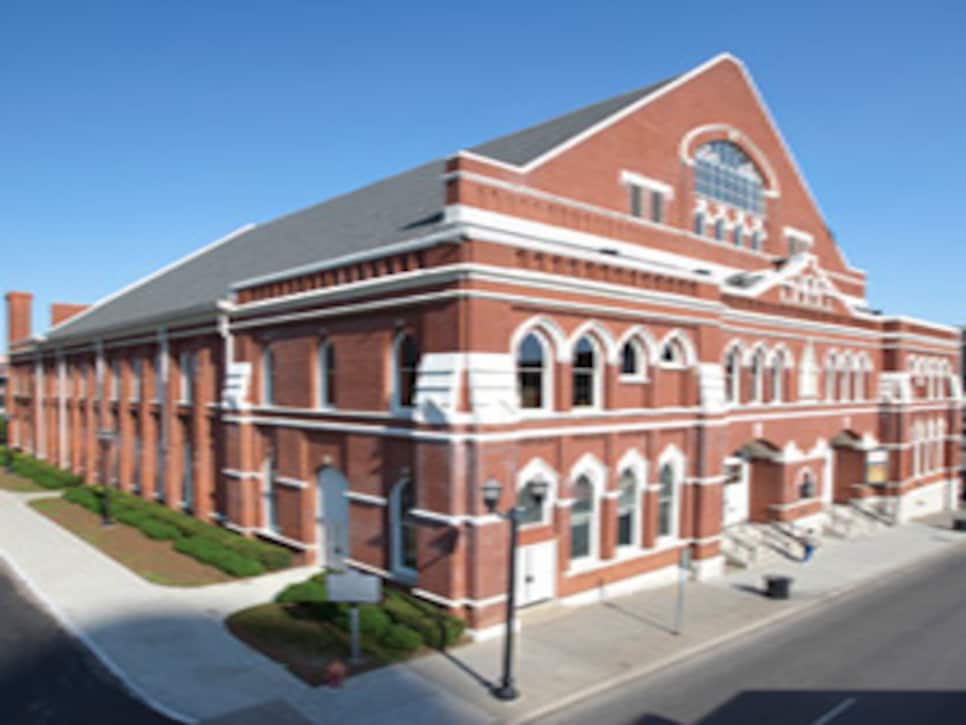 I'm partial to all things hillbilly music. The Country Music Hall of Fame and Museum is downtown and a neat place to go. But you can't come to Nashville without seeing the Ryman Auditorium (right). It was built as a tabernacle more than 100 years ago and hosted the Grand Old Opry before it moved to Opryland in 1974. The Ryman is our Carnegie Hall. I've played in a million buildings, and that one really has a great history and spirit. It's a magical place to play music. It still has concerts all the time.