News
My Town: Greg Hopkins' Orange County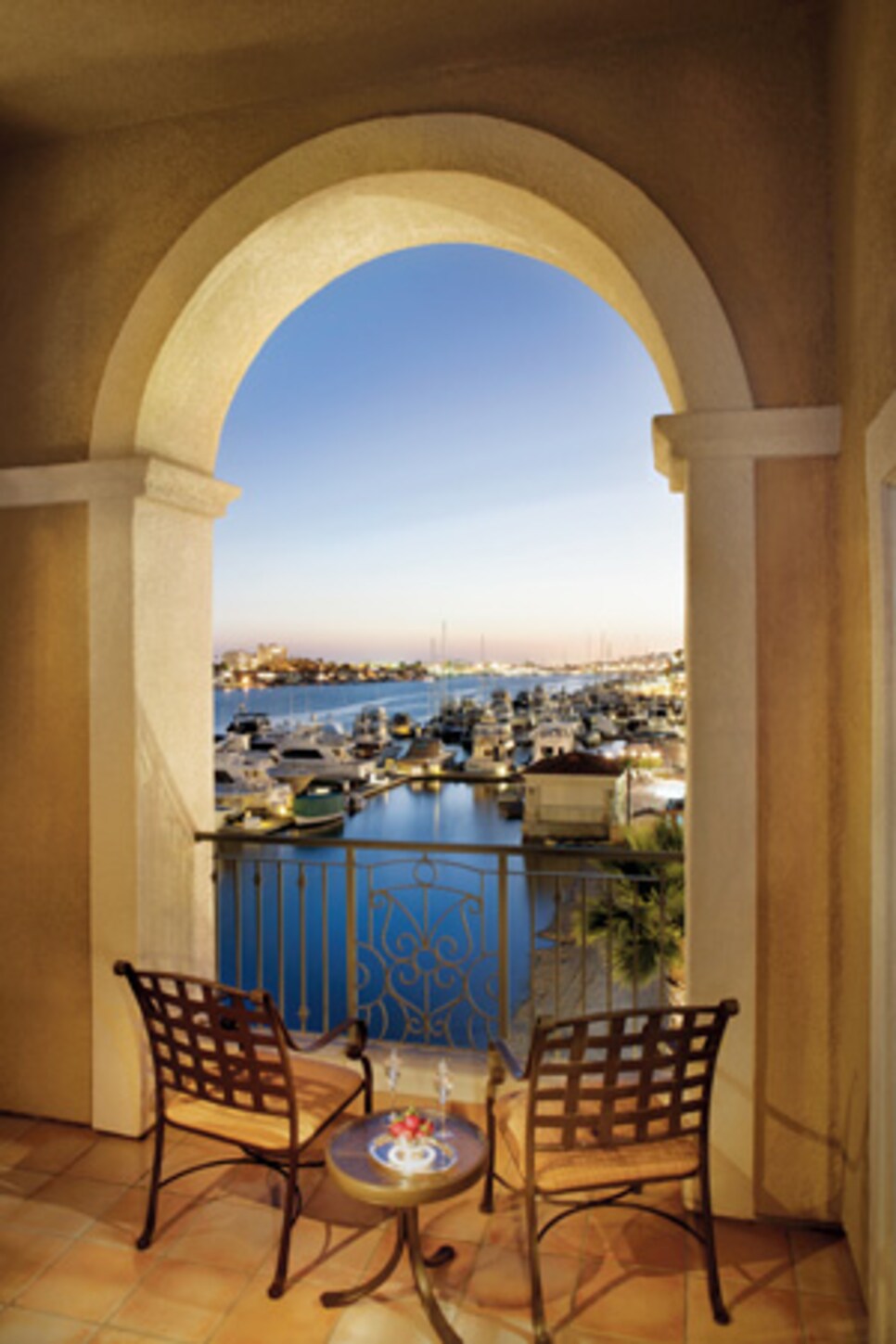 Many of the rooms at Balboa Bay Club & Resort have you looking out at big yachts.
When you log more than 100,000 travel miles each year, you know what you like and what you don't. For Greg Hopkins, CEO of Cleveland Golf/Srixon, that means Orange County, Calif.
"I've lived in Newport Beach for 18 years," Hopkins says. "In Orange County everything just works. It's diverse. There are choices in shopping, restaurants, golf courses and even getting around. There's not the horrible California traffic you hear about. There's a quality of life here that is, in my opinion, the best in California."
, much of Orange County is near the ocean, a treat for those playing courses that run alongside the water or for those simply soaking up the sun. "The beaches are phenomenal," Hopkins says. "They're different. They're big, wide beaches with almost a different kind of sand. Orange County is my favorite place I've ever lived. I've traveled all over the world -- literally -- and wouldn't want to be anywhere else."
I'm a member at Santa Ana CC and Mesa Verde CC, but I play a lot of public courses. Two are very good. One is well-known, Pelican Hill; its two courses have great views of the ocean. The other, however, is a real find. Strawberry Farms GC in Irvine is a really good test of golf with an excellent driving range and a cool, almost cabin-like clubhouse. The experience is excellent, and the course is just one good hole after another -- even without the ocean views. They are the kind of courses you brag to your buddies about. If you were looking for something a little less expensive, Costa Mesa GC has 36 holes -- a long course and a short course. The greens are excellent, and there's a lighted driving range. A lot of good players who are not country club members hang out here. You'll often see 10 guys on the practice green having a putting contest for some serious stakes.
If you want an ocean experience, stay at the Huntington Beach Hyatt Regency or Hilton. They're across from where some world professional surfing events are held and close to a lot of local beach restaurants.
There's also Balboa Bay Club & Resort right on Newport Harbor. It's five-star all the way, and many rooms have you looking out at the really big yachts -- I'm talking 100- or 150-footers. It has a wonderful spa and restaurant. I got married there.
The best-kept secret in California for seafood is on Balboa Peninsula, a place called the Crab Cooker. The locals keep it crowded but turn tables quickly and the clam chowder is to die for. It's the kind of place you can go in flipflops and surf shorts.
For the best steak try The Bungalow in Corona del Mar. The bone-in rib eye is amazing, the wine list is very strong, and it's not stupid expensive.
If you're looking for that hole-in-the-wall burger and chili joint, you have to go to Charlie's Chili. It's off the pier on the Newport Peninsula, and you can get anything from a good breakfast to the best burgers in town. And if you want the best milkshakes in the universe, go to The Galley Café in Newport Beach. It was one of John Wayne's favorite places, and he would go just for the shakes. They have some special flavors that are amazing.
Disneyland and baseball games at Angels Stadium of Anaheim are obvious picks, but the Long Beach Aquarium of the Pacific is intriguing. I rented it once for a company party. It's that good. Then there's The Fun Zone on Balboa Peninsula. It's an amusement park with an old-school carnival-like atmosphere, and electric boat rentals are nearby for cruising the harbor.