News
My Town: Al Geiberger's Palm Desert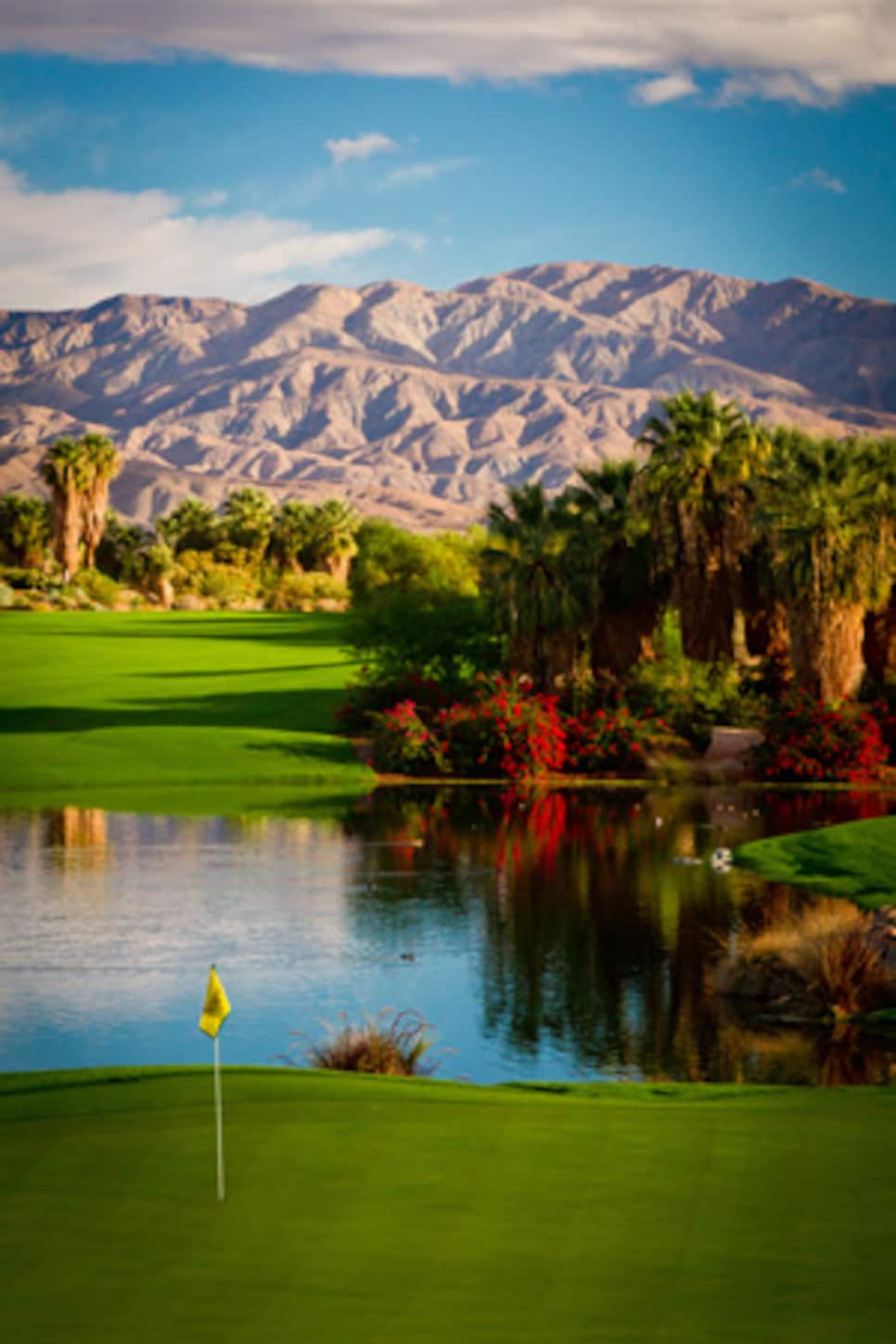 Desert Willow Golf Resort has 36 holes and an excellent clubhouse.
with golf in his DNA, Al Geiberger was destined to settle in the Coachella Valley as others of his ilk had done, Californians Ken Venturi and the late Bob Rosburg among them.
They came for the same reasons: the golf and the weather that allows it. "We [he and wife Carolyn] were living in Seattle," said Geiberger, who was born in the Northern California town of Red Bluff, "and we had a place down here, too, but I was still quite active on the Senior Tour and I needed a place where I could get more practice. All the golf availability was why we ended up here."
There are more than 120 courses in the Palm Desert/Palm Springs area, and Geiberger is familiar with a preponderance of them, including a few private clubs that, if one were to inquire, would allow some public play as a means of buttressing sagging bottom lines.
"They would love to get the money," Geiberger said, "and they're not that busy."
There are so many down here, but I would recommend the Players Course at Indian Wells Golf Resort. There are two courses there, the other being the Celebrity Course, on which they played the Skins Game in 2007 and 2008. The Players Course was redesigned and is wonderful. They have a great clubhouse, too. When you go there, you feel like you're at a country club.
*, which is owned by the city of Palm Desert. It has 36 holes and an excellent clubhouse that again gives the impression you're at a private club.
Escena GC in Palm Springs is a sleeper. It's a Jack Nicklaus design and is a good course with a nice modern facility.
SilverRock Golf Resort, which is in the Bob Hope Classic rotation, is another I'd recommend. The course is owned by the city of La Quinta and has been tweaked a couple of times. Each time it's been for the better.
If you're playing at Indian Wells, there are four great hotels there: The Renaissance Esmeralda, Indian Wells Resort Hotel, the Hyatt Grand Champions Resort and the Miramonte Resort & Spa.
Around the corner from Desert Willow are two Marriott properties -- the Courtyard and Residence Inn. For those with kids, I'd recommend the Rancho Las Palmas Resort & Spa. I have friends stay there because of the water features, including Splashtopia with its 100-foot waterslides and an artificial river.
I like going to the Chop House in Palm Desert, where Bob Rosburg used to hang out. It's not a huge restaurant, but it's a great chop and steak house. It has a nice, comfortable, private feeling about it. Great atmosphere.
Out towards Indio on Highway 111 there's the Jackalope Ranch. That's a fun one to go to with a western theme...An inexpensive place if you want a quick bite is Mario's Italian Cafe on Jefferson Street in La Quinta. It's filled with golfers.
For a sports bar, there's Burgers & Beer in Rancho Mirage. It's new and has lots of televisions. There's also the Beer Hunter, on the corner of Washington Street and Highway 111 in La Quinta.
The El Paseo Shopping District in Palm Desert is known as the Rodeo Drive of the Desert. It's exploding with activity. They've ripped out whole blocks and put in new brand-name stores, boutiques, art galleries and restaurants.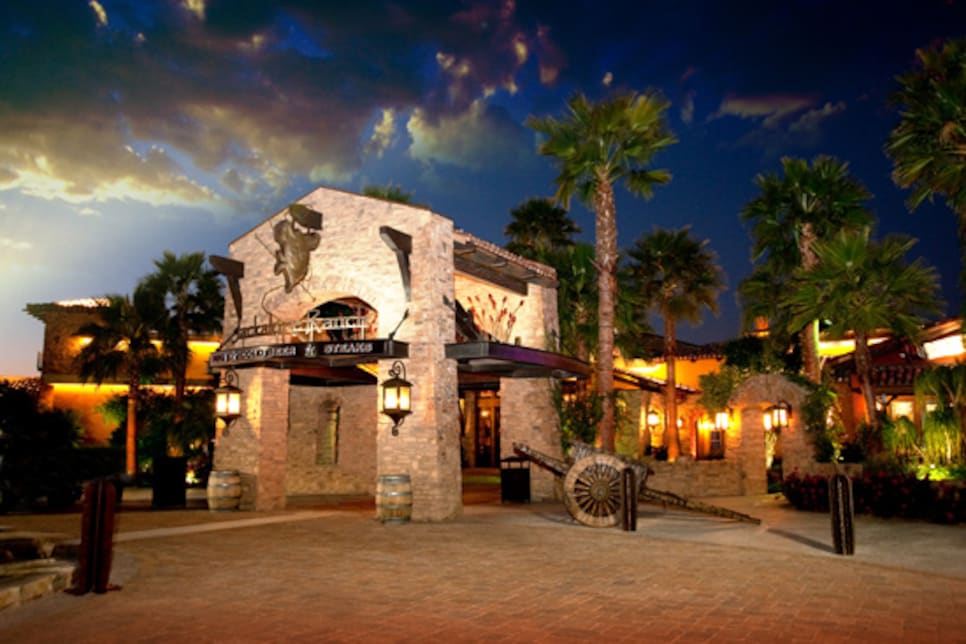 Jackalope Ranch is a fun place to eat with a western theme. (Courtesy of Jackalope Ranch)