News
My Town: Charley Hoffman's San Diego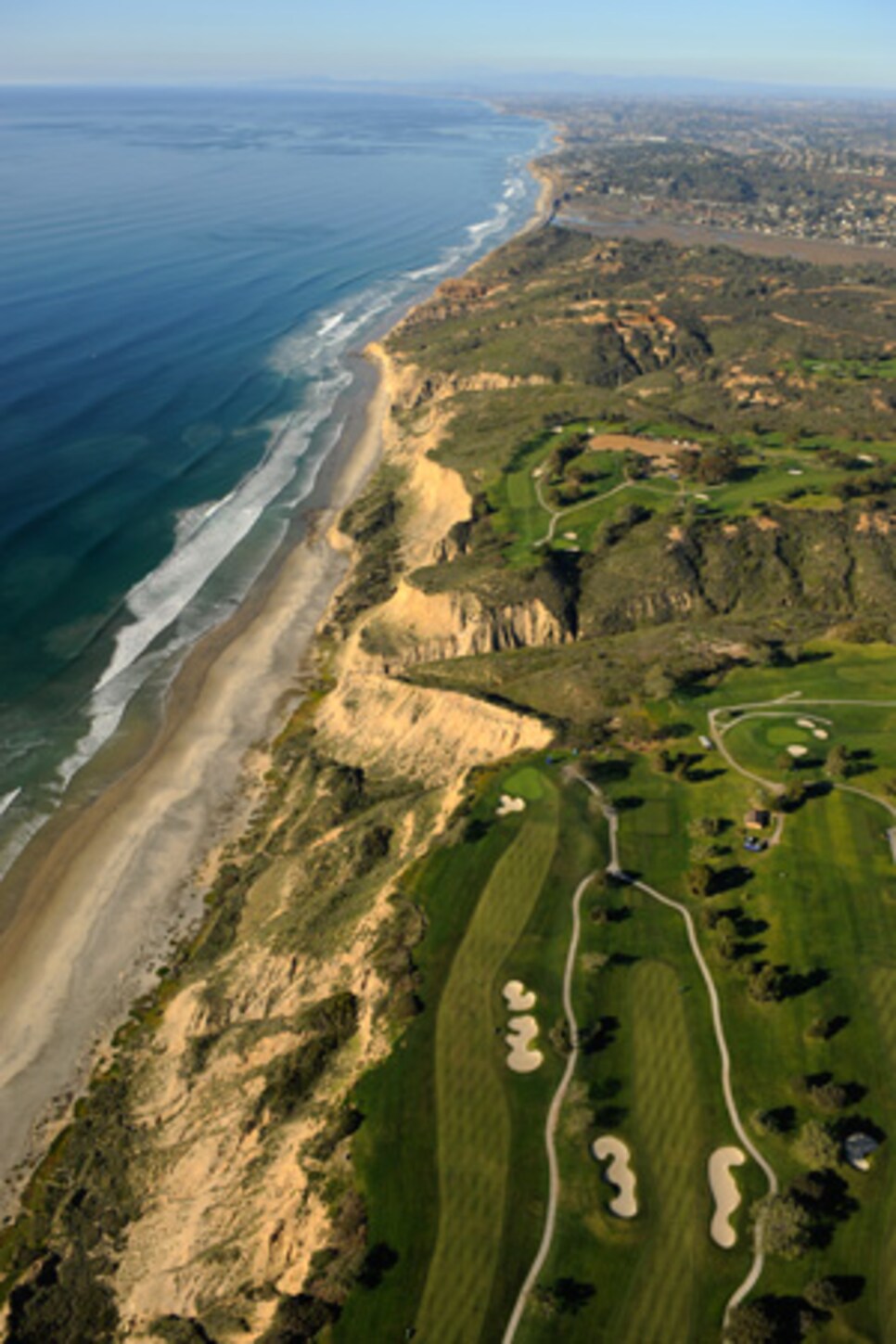 The South Course at Torrey Pines is Hoffman's top choice near San Diego.
He might live in Las Vegas, but Charley Hoffman will always be a Southern California kid.
"It's the weather that makes it so special," said the two-time PGA Tour
and grew up in nearby Poway. "You can do anything you want because the weather is always so good, whether it's sailing, parasailing, surfing, jet skiing. And there are a lot of sports you can do that don't cost a lot of money."
Hoffman, 34, has always maintained that he isn't the country-club type, and he proved that by playing most of his junior golf at Torrey Pines GC, the well-known public facility that hosts the PGA Tour's Farmers Insurance Open and where Tiger Woods won the 2008 U.S. Open in a playoff over Rocco Mediate on the South Course.
Obviously, the first place to go is Torrey Pines GC, the South Course. Personally, I like the old Torrey a lot better, before Rees Jones changed it. It's still a great course, but it's much harder than it used to be. Now, if I were going to tell someone where to go play to have a lot of fun, I'd tell them to play the North Course. It's a lot like the old South used to be, it's much more of a course you can just play. It's right in front of you; the greens slope from back to front, old traditional golf. Especially for an average golfer, the North Course is really the better choice.
Another good public course, particularly if you're not looking to spend a lot, would be Encinitas Ranch. It's pretty open and playable. I also like Rancho Santa Fe GC. It's a traditional tree-lined course with a lot of good holes. It's private but worth finding a way to get on.
For high-end choices go to La Jolla, where they have just a ton of great restaurants. I like crab, so I would go to the Crab Catcher, where they have great blue crab and lobster. It's on the water, and you can sit inside or outside. My favorite place is a little hole-in-the-wall near where I used to live in Pacific Beach called The Fishery. They have great fresh fish, most of it locally caught. You never get anything bad there.
If you're looking for a sports bar, try the Karl Strauss Brewery. There is one in La Jolla and one near Carlsbad. It has good local beer, a lot of choices, and they always have a lot of TVs and great food.
Again, I have to go back to La Jolla. There's a little place where I got married that I hadn't even heard of -- my wife picked it out -- called Estancia. It has a great Spanish feel to it. It's sort of hidden away, not on the water, with little casitas and a nice little spa.
Everybody thinks of the San Diego Zoo first, and that is a must. There's also SeaWorld. Legoland tends to be pretty popular for the younger kids with rides and a lot of interactive things to do tied around Legos.
The Gaslamp Quarter is a fun place in downtown San Diego, by Petco Park, the baseball stadium. During the summer you can go to a Padres game and then hit some great bars, take in some live music...And of course, anything related to the outdoors, whether it's surfing, sailing or whatever, is generally a great option. Even during the winter you can walk on the beaches in La Jolla, Mission Beach, Pacific Beach and Coronado.