News
My Town: Mark Rolfing's Maui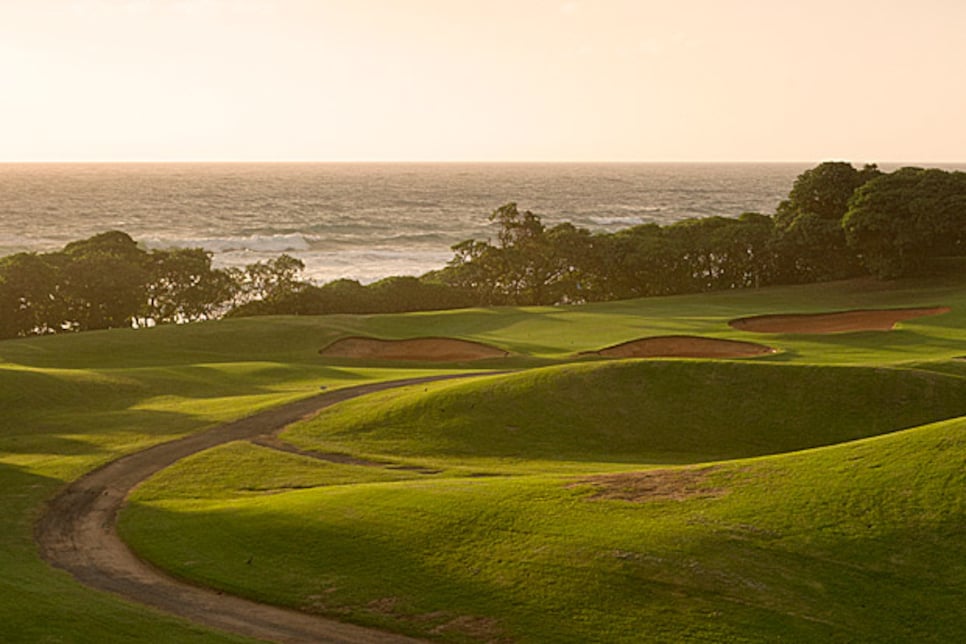 The 17th hole at Wailua GC.
After nearly three years toiling in professional golf in Europe and Asia and twice failing to advance through the PGA Tour's Q school, Mark Rolfing decided to head to Oahu in 1976 for a vacation and figure out his next career move. En route to Waikiki, a flight attendant "talked me into going to Maui instead."
Thus began Rolfing's romance with the Hawaiian isle because he soon got a job there at Kapalua Resort in the bag room at the newly opened Bay Course, eventually became director of marketing before segueing into a career in television and sports marketing. Best known as a golf broadcaster on NBC and Golf Channel, he continues to call Maui home. Sure, there's the obvious lure -- the climate -- but to Rolfing there's more to it.
"I love the ocean. That is still without a doubt my biggest attraction," he says. "But there's also the Aloha Spirit of Hawaii. No one is just a visitor. Maui makes you feel like you live there, whether you do or don't."
is No. 1 in my mind, the best in Hawaii. Ben Crenshaw and Bill Coore did a magnificent job in making it playable for all skill levels, with greens open in front to allow players to run the ball on. It's a big golf course with a lot of elevation changes, and you're going to get some wind, but those elevation changes generate tremendous views.
I'd also recommend the Gold Course at Wailea GC, one of three courses at the resort. Wailea is about 15 miles south of Kapalua as the crow flies, but about an hour's drive. Its climate is totally different, a bit more arid. The Gold Course is populated with lava rock outcroppings and also offers some great ocean views.
On one side you have the Ritz-Carlton Kapalua and on the other, the Wailea Four Seasons Resort. It's really hard to go wrong with either of those hotels.
If you're at Kapalua, you want to start your morning at the Honolua Store. During the tour event you see a lot of players stopping in there for breakfast. Order the Hobo, which is rice and eggs with a choice of bacon or sausage.
After the round, head to Mala Ocean Tavern, in Lahaina on Front Street. It's on the water with great views. A casual place known for its seafood and fresh fish.
For those into the sports-bar scene, I like the Pineapple Grill, which is on the Bay Course at Kapalua. The food is good, and there are lots of TVs. Mulligan's on the Blue, which is an Irish pub and restaurant located next to the Blue Course at Wailea, is very popular, and music icon Willie K has a dinner show there.
If it's raining, the place to take the kids is the Maui Ocean Center, which is known for its live coral displays, among other marine life. (Yes, they'll see sharks too.)
Whale watching and snorkeling are also some must-try activities. For the former there are tours available out of Lahaina. With the latter the perfect place is Honolua Bay to the north of Kapalua. It's a marine conservation district. No fishing is allowed, so you're going to see a lot of different species and other marine life.
What's really neat are the cultural activities, from Hula lessons and luaus to songs and crafts. Coming to Hawaii is in some ways like going to a foreign country. You're still in the U.S., but the culture is unique and amazing.