News
My Town: Craig T. Nelson's Kauai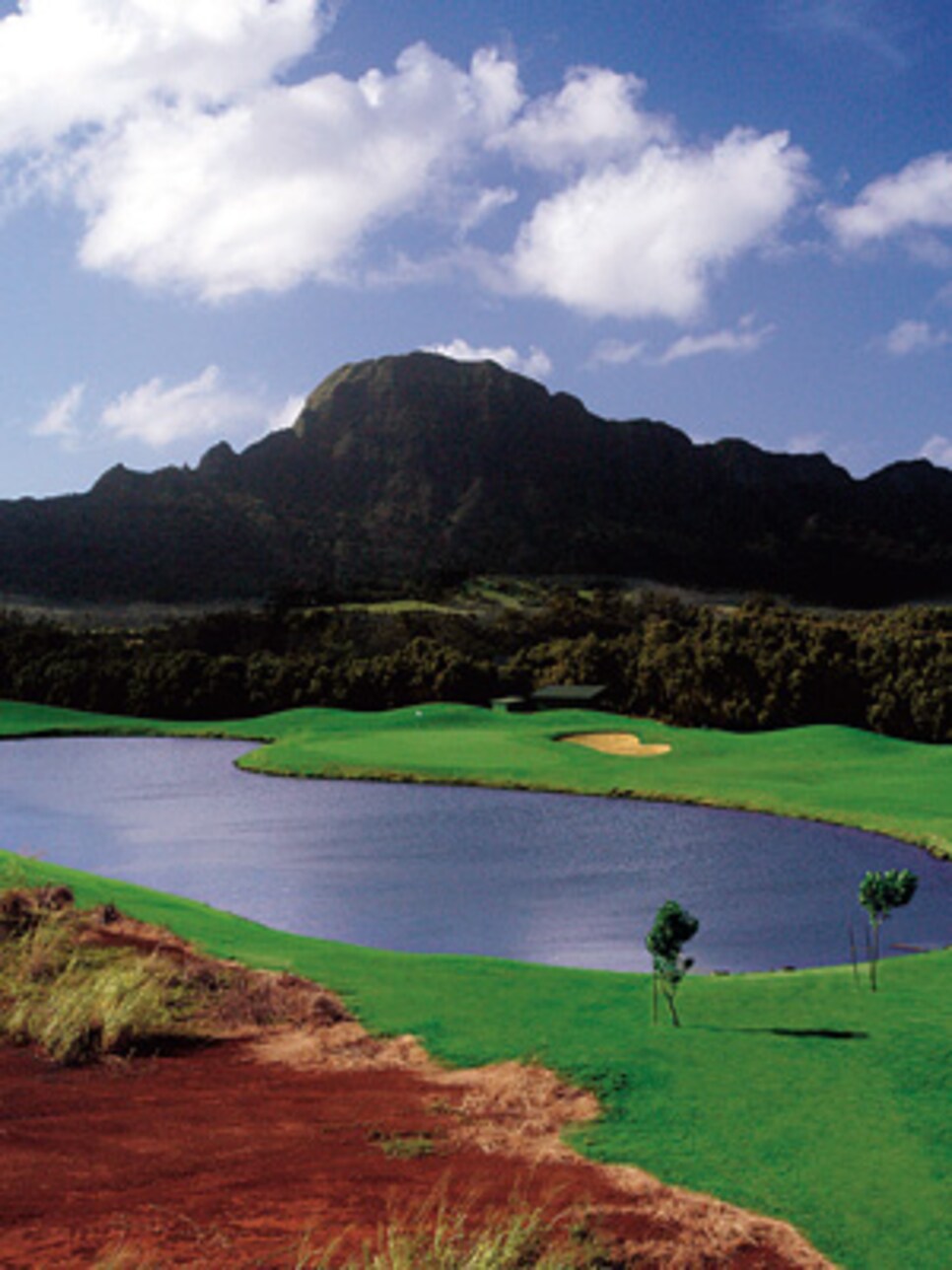 When he's not working in Hollywood, Craig T. Nelson unwinds on the North Shore of Kauai, where he and his wife own a vacation home. Star of the current NBC television drama "Parenthood," the 66-year-old actor has been coming to the Hawaiian
island for more than two decades and loves its remote beauty. A 7-handicap, Nelson plays golf frequently with locals, whom he admires for their swift play, fierce competitiveness and love of the game.
"There's no waiting; it's just bombs away," Nelson says. "And there are no handicaps involved...it's however good you are, you've gotta beat 'em. It's fun to play that way."
Most of the golf on Kauai is public, and visitors usually have no problem picking up a friendly game, Nelson says. Meanwhile, travelers who enjoy putting a little cash on the line often can partake in weekly skins games held at several Kauai courses.
Even though there are some great resorts on Kauai, I'd recommend staying in a vacation home instead of a hotel. There are so many available all over the island, and you can get them on the beach or inland. I've stayed in two- to six-bedroom places that were comfortable, well-maintained and reasonably priced.
I play primarily at Makai GC at Princeville Resort. It's a Robert Trent Jones Jr. design, and Jones recently renovated it. There are ocean views on both nines, and the beautiful par-3, seventh hole plays about 210 yards across the ocean. The trade winds blow at about 25 miles per hour predominantly, so you have to adjust your shots and learn to hit knockdowns. You can play it every day and still feel you've got something to prove, which I love.
I also enjoy Wailua GC, a municipal course just north of the airport in Lihue. The rates there for visitors are reasonable -- $48 weekdays, $60 weekends/holidays -- and it's an easy course to walk. Puakea GC, another municipal course in Lihue, is more wide open than many layouts, but the trade winds make it tough. And in Poipu, along the South Shore, I'd recommend Kiahuna GC, an inland course that's laid out wonderfully.
There are a couple of places in Hanalei that I enjoy. Bar Acuda is a tapas restaurant that has great variety, from short ribs to these incredible scallops and lamb. Postcards Café is a seafood restaurant that's in a little Hawaiian plantation house.
Paradise Bar & Grill in Princeville has a fantastic buffalo burger. And the Grille at Puakea GC has a lamb burger I'd hop on a plane for. Make sure to try the island's mango, papaya and guava, because you'll never get any better. And I'm a big fan of Hawaiian chicken, called Huli-Huli, which can be done in a variety of ways.
The North Shore beaches have great views and water temperatures in the high 70s to low 80s. My favorite one is right out my front door, but I'd suggest visitors check out Ke'e Beach in Ha'ena State Park a few miles west of Hanalei.
The scenery on Kauai is spectacular. You've got Waimea Canyon, which is considered the Grand Canyon of the Pacific, all the waterfalls and valleys, and the whole Na Pali Coast on the island's northwest side. To take it all in, I'd suggest a helicopter tour.