News
Virtual Round Is No Day At The Beach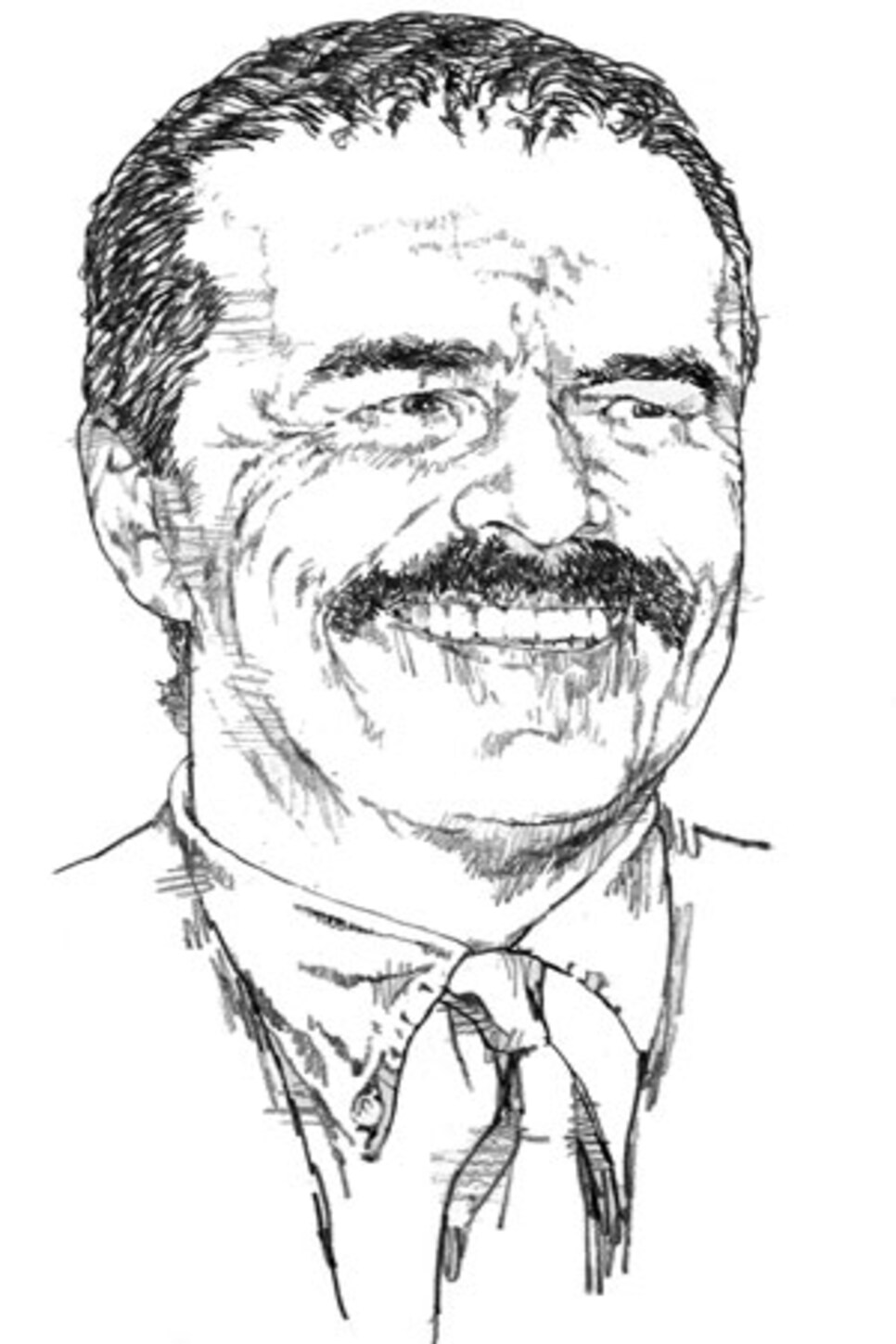 Put clubs in hatchback of car. Scrape off front windshield. Scrape off back window. Turn heater full blast. Splatter through driveway slush from last night's snowfall. Move onto plowed, well-salted open road.
Am off to play virtual Pebble Beach on the first day of the AT&T Pebble Beach Pro-Am. Am a virtual Am.
"First customer of the day," says the proprietor of The King of Swing, home of virtual golf, club regripping and, yes, skate sharpening, on Route 60 in Revere, Mass. "You're early."
"Here to play Pebble Beach," I reply as I clatter through the front door with my clubs. "Just like the famous real people in California."
Settle into the second bay, the one away from the door, to avoid glare on the screen. Eschew the driving range. Why practice? Haven't swung a golf club in three months. First hole at virtual Pebble Beach appears in front of me, a 381-yard par 4. Proprietor tells me to swing a little higher than usual because tendency is to hit under the ball off the tee from this carpet.
Ball hits ceiling of bay, ricochets to hit screen, which causes virtual ball to land in virtual rough about 80 yards from virtual tee. Proprietor presses magic button. Picture moves back to virtual first tee.
"Take a mulligan," he says.
Off I go. Am not expert in virtual golf. Played only once, a year ago. Friend and I played a virtual course here from somewhere in Arizona. All I remember is the sound of virtual coyotes in the strange places where I hit some of my shots. Don't think I played well.
Do not play well now, either. Hit-under-the-ball problem surfaces on a bunch of drives. (Magic button does, I admit, help with that.) Find that little chip and pitch shots are maddening. Never do figure them out. Arrows appear on the virtual green, pointing out directions of virtual undulations, but, jeez, I hit too hard every time. Hit from different thickness carpets to simulate virtual rough and virtual sand, but jeez, too hard again. Maddening.
That's right. Find virtual Pacific Ocean on seventh hole. Virtual ball makes a "plunk" sound. Virtual seagulls have loud laugh. Virtual curse words are sent in return to virtual sea gulls. Gosh darn it.
Concentration becomes problem on virtual back nine. Real pro gives real lesson to real client on virtual driving range in Bay Three. ("You're way too open with your left shoulder..." I hear in my backswing on the virtual 15th, a help to the client, perhaps, but not particularly to me at that moment.) Father and two kids go to noisy work in Bay One. Do not know what course they are playing, but think I hear the coyote.
Someone turns on television in the big room. Weatherman predicts snow is going to melt. Sportscaster reports that Lindsey Vonn is "encouraged" at the Winter Olympics in Vancouver. At front desk proprietor answers phone a bunch. Explains rates and times. "Takes each person an hour to play 18 holes," proprietor says. "If you have a foursome, that would be four hours."
Finish in midst of all this with "The 18th at Pebble Beach!" OK, the virtual 18th at Pebble Beach. Famous par 5, 543 virtual yards, the virtual Pacific along the entire left side. Hit an OK drive, 248 virtual yards, down the middle, into the fairway. OK second shot, 176 virtual yards with a hybrid. Again in the fairway, 119 yards to the green.
In the background, real-life instructor tells client something about playing left to right. Or maybe right to left. Not sure which. Kid in Bay One hits shot that does something strange. Everybody laughs. Theme for end of news plays on TV. Proprietor books foursome for afternoon.
Choose 8-iron. Swing easy. Swing terrible. Real ball goes left, hits screen, virtual ball hooks hard left, plunk, into virtual Pacific. Heartbreak, despondency, death … no! Hit magic button. Hit 8-iron again. Better swing. Onto green. Two putts. End of round. Virtual par 5.
"Would do better at the real Pebble Beach," I decide, driving home. "Would be playing in the real Pro-Am. Would be out there with some big-time pro, plus some famous actor or football player. The adrenaline would be going. There'd be a caddie to read the greens. Wouldn't be the distractions. No nonsense in the background. Yeah, it would be much better."
"Then again," I admit a half-second later, remembering the truth, "there wouldn't be the magic button."
Lips curl. Just a little.