News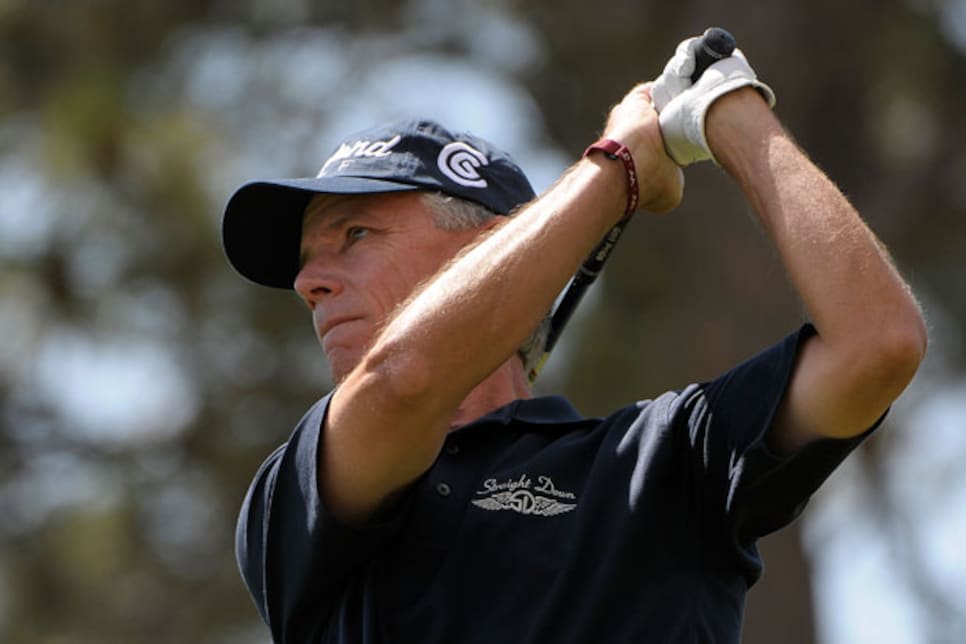 The win was Mize's first on the Champions Tour.
BLAINVILLE, Quebec (AP) -- Larry Mize won the inaugural Montreal Championship for his first Champions Tour victory, closing with an 8-under 64 on Sunday for a one-stroke victory over John Cook at Fontainebleau Golf Club.
The 51-year-old Mize, the 1987 Masters champion, had an eagle, seven birdies and a bogey in the final round to finish at 17-under 199.
"Any time I had a complacent thought I told myself, 'Keep making birdies,'" said Mize, a winner for the first time since the PGA Tour's 1993 Buick Open. "You have doubt and you have to replace the doubt with belief in your ability. I just said, 'Continue to believe in yourself. You've put in the work and trust it.' Doubts are no fun."
"Finishing second is not much fun," Cook said. "I've won my share, but some are harder to take than others. I didn't make any bogeys, but I left a lot out there. I missed three or four putts and that was the championship."
Corey Pavin (67) and Dan Forsman (65) were 14 under, and Couples (68), Loren Roberts (67), Jay Haas (67), Bob Gilder (66) and D.A. Weibring (68) were 14 under.
"It's hard to believe," Mize said. "I knew it would take a 64 or 65 because the course was in great shape and there was Cook and Couples and a lot of good people behind me."
A crowd of about 22,000 attended the final round, pushing the tournament total to 54,000.
"It's more than we normally have," Mize said. "It was great and they were very appreciative of good shots."
Jim Rutledge was the top Canadian, shooting 70 to tie for 38th at 6 under.