News
Monty Tells Players Their Pairings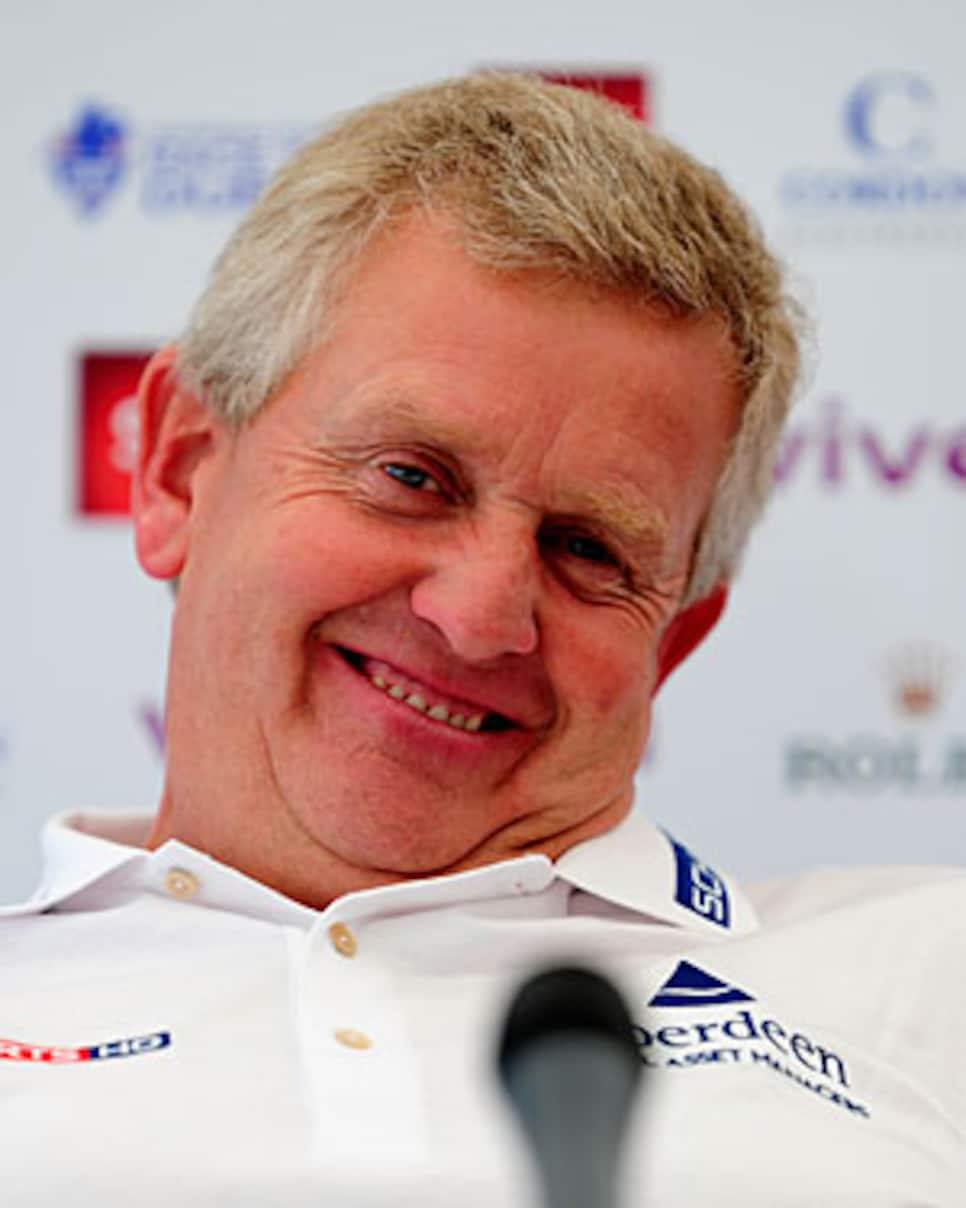 Montgomerie said he'll use all 12 of his players on the opening day of play.
CHAMBOURCY, France (AP) -- European captain Colin Montgomerie told his players who their partners will be in the opening series of matches next month against the United States in the Ryder Cup.
Montgomerie would not reveal his pairings for the fourballs and foursomes, but said Wednesday that he will use all 12 members of the team on opening day.
He did disclose two likely pairings. Brothers Francesco and Edoardo Molinari will play a match together, as will Northern Irish pair Rory McIlroy and Graeme McDowell.
The United States begins defense of its title on Oct. 1 at Celtic Manor in Wales.
"I know who is going to be on that first tee on Friday," Montgomerie said. "Barring, of course, accident or illness or a complete lack of comfort by a player with that position.
"And the players know already. It's important to let the players know earlier than not. There's no point in me keeping secrets."
At Brookline in 1999, Europe captain Mark James left three rookies on the bench until the final day of singles when the United States rallied from 10-6 down to claim victory.
Montgomerie said he wants every player to compete on the first day.
"I have spoken to them all either on the phone or by text," he said. "They are all absolutely up and raring to go."
Montgomerie said some pairings were obvious.
"The Molinaris will play a match together. I don't think that was a difficult decision," he said. "And it's likely Rory McIlroy and Graeme McDowell will play a match together."
He'll make the other pairings public on the eve of the event, he said.