News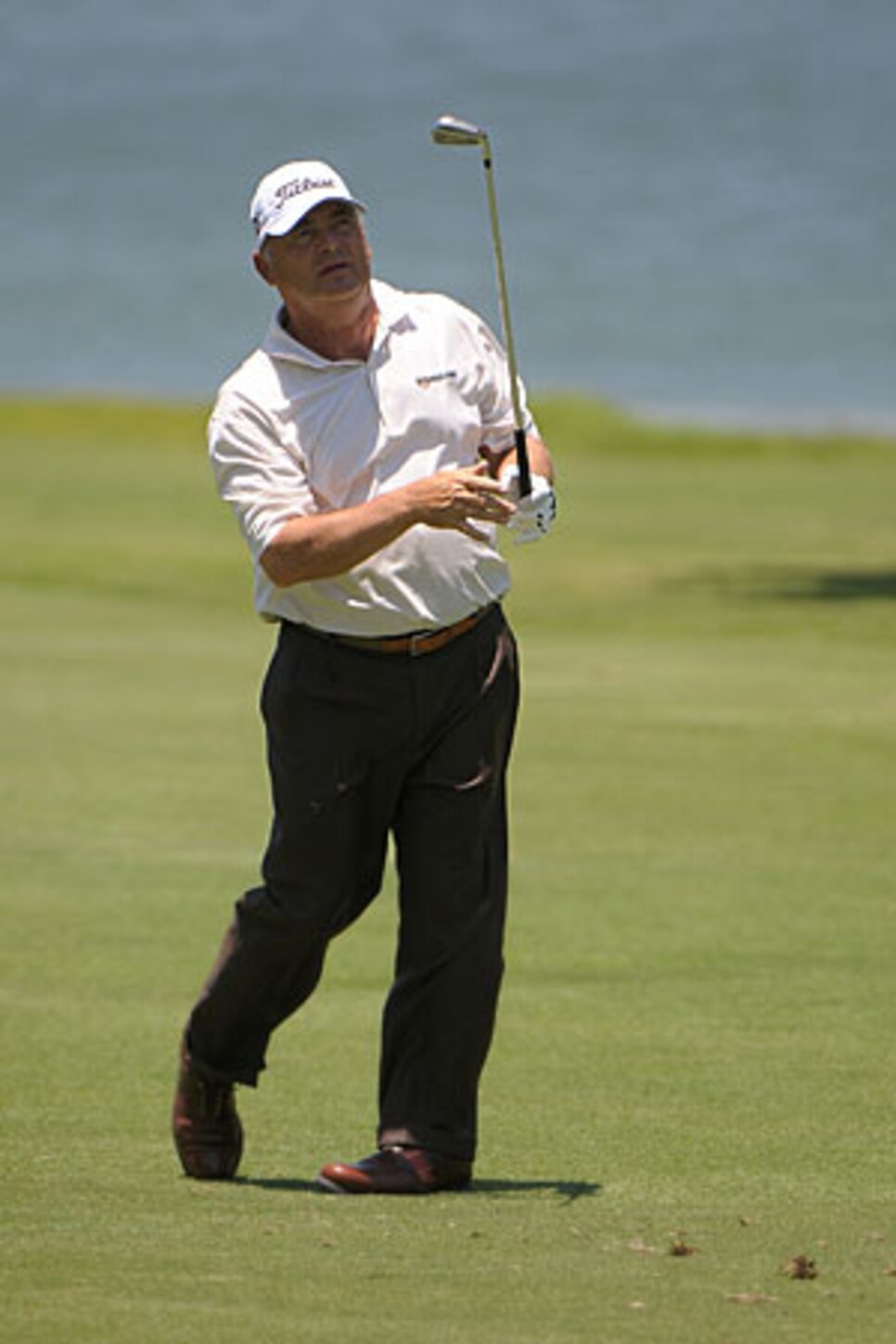 David Eger was the only player in the field to shoot under 70 in all three rounds.
SAUCIER, Miss. (AP) -- David Eger shot a 3-under 69 in rainy, windy conditions Sunday to win his first Champions Tour event since 2005 at the inaugural Mississippi Gulf Resort Classic.
A 3-foot putt on the 16th hole gave Eger a two-shot lead shortly after Tommy Armour III had three-putted from 60 feet to bogey the par-3 17th hole. That allowed Eger, who finished at 11 under, to hold on for a one-shot victory despite a bogey on the par-4 18th.
"It's been a long time coming," Eger said after accepting the $240,000 winner's check, his first in 118 events. "A year or two go by after your previous win, you don't know -- as the birthdays continue to fly by -- if you're ever going to do this again."
Armour, who won twice on the PGA Tour in 1990 and 2003, lamented some putting woes that likely cost him his first Champions Tour triumph.
"The greens are a little tricky. The putts move around the hole," Armour said. "Tom Watson told me a long time ago, 'Even great putters miss putts.' You know, in 54 holes, you're going to miss a putt."
Eger began the final round in a three-way tie with Brad Bryant and David Frost, but Frost faded with a 2-over 74 and finished tied for seventh, while Bryant struggled to a 3-over 75 that left him tied for ninth.
A number of players appeared bothered by intermittent rain and wind gusts reaching 30 miles per hour. But Eger's final-round 69 made him the only player to shoot below 70 in all three rounds and become the sixth different winner on the tour in eight events this year.
"I had the mindset that we were going to play, and we were going to play in crappy weather again," Eger said, referring to Saturday's windy conditions. "Fortunately, you know, I held it together."
After a par on the first hole, he made a 15-foot putt for birdie on the par-3 third hole and added birdies on the sixth, eighth, 12th and 13th holes, hitting an 18-foot putt on the 12th.
Tom Kite's 3-under final round moved him up to third, one shot ahead of David Peoples, Mark James and Fred Funk in a three-way tie for fourth.