The Loop
Golf memorabilia: 'Hand of a Legend'
Those who might want a piece of Jack Nicklaus can at least get a replication of one -- his hand teeing a ball cast in bronze.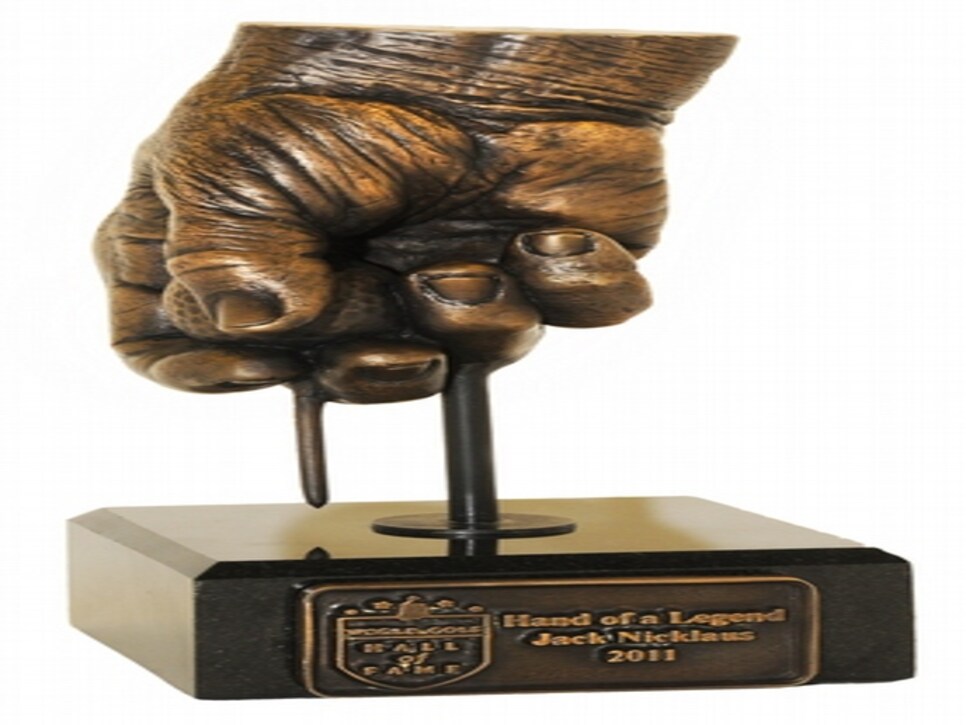 It is part of a new "Hand of a Legend" series by artist Jack Kimmich, who used the "lost-wax casting" process that is said to have been used for nearly 2,000 years. Only 1,500 pieces will be issued, after which the mold will be destroyed. Part of the proceeds will go to the Nicklaus Children's Health Care Foundation and the World Golf Hall of Fame. The cost is $2,035.
Each year, another golf legend will have his hand similarly featured in the series. A spokesman for J.H.K Company, which produces the castings, would not directly identify who the next in the series would be, but that "you can probably guess who it will be."
Presumably he meant Arnold Palmer.
The casting of each golfer will be on permanent display at the World Golf Hall of Fame.