News
McIlroy In Command, Tiger In Trouble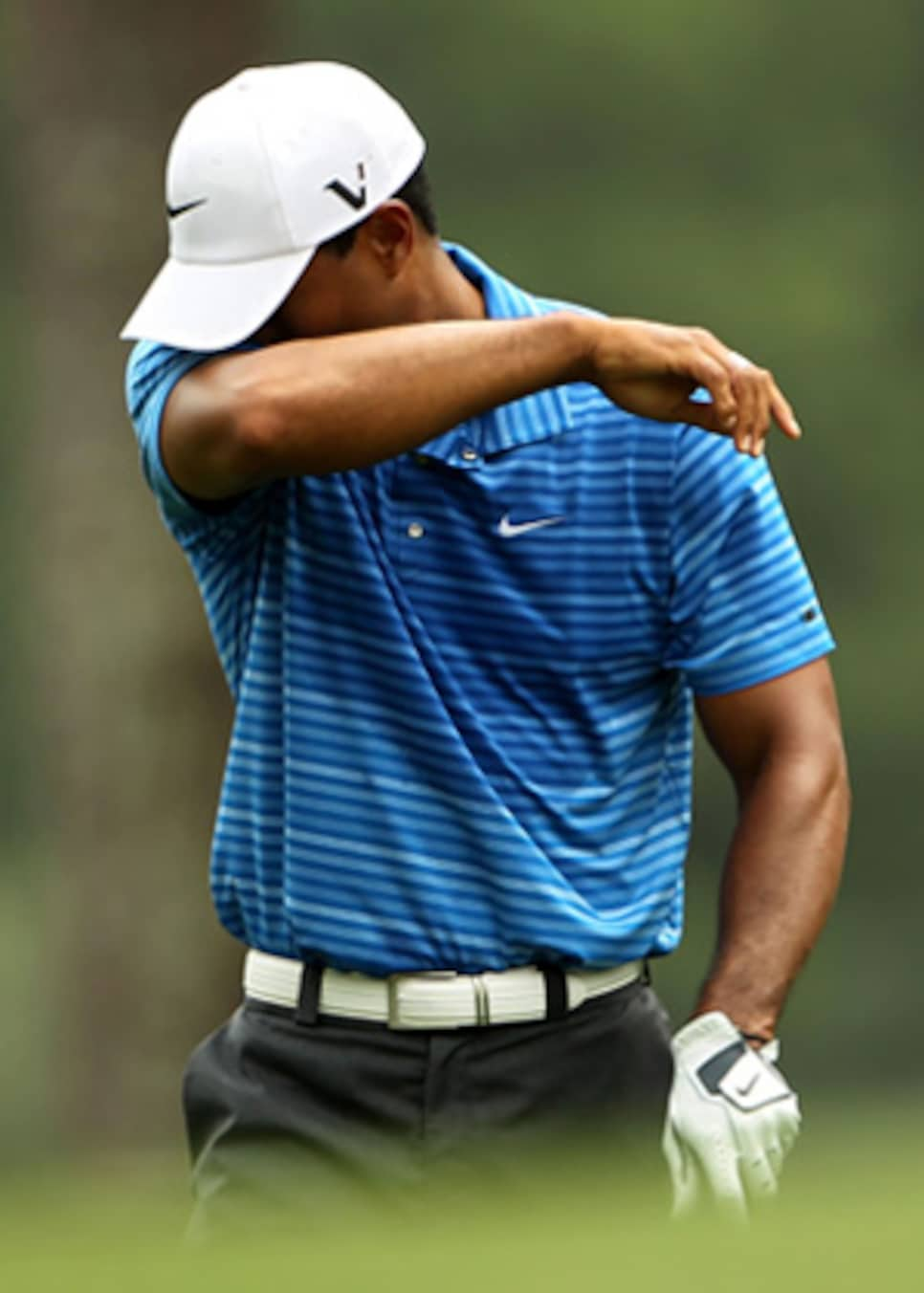 Woods followed a 66 Friday with a disappointing 74 today.
AUGUSTA, Ga. (AP) -- On a sweltering day at Augusta National, the kid stayed cool. And now, Rory McIlroy has a comfortable lead heading into the final round of a major.
The 21-year-old from Northern Ireland shot a 2-under 70 Saturday, punctuated by a 25-foot putt at the 17th hole that suddenly gave him plenty of breathing room.
He was at 12-under 204 through three rounds, having held at least a share of the lead in all three rounds. He'll have his biggest advantage yet going into Sunday, four strokes clear of the field as challengers like Tiger Woods, Jason Day and K.J. Choi failed to put on the pressure.
"It feels good. It's a great position to be in," McIlroy said. "I stayed really patient out there today. I'm really happy with way I stuck to my game plan and it paid off."
Woods was dropping expletives and screaming at himself. He followed up a brilliant 66 on Friday with a sloppy 74, staggering to the scoring shed after missing a 5-footer to save par at the final hole.
While there were some wild shots with his big clubs -- he had to crouch down at No. 17 after driving under a pine tree -- but his biggest woes came on the greens he knows so well.
The miss at No. 18 was bad enough, but hardly his worst. There was a 2-footer that lipped out at the 11th. And a 3-footer that skidded wide at the 15th, ruining a birdie after he struck a brilliant hook around the towering pine trees.
"I just made nothing," Woods moaned. "I hit so many putts early that looked like they were going to go in and they didn't go in."
Mired in the longest winless streak of his career, he went from three shots behind at the start of the round to a daunting seven-shot deficit heading to Sunday.
"I'm going to have to put together a good front nine and see what happens," he said. "I hit the ball well all day. That wasn't the problem. I just made nothing. Take away the two three-putts there, a couple of unforced errors and it should have been a pretty good round."
Day, another of golf's young stars, played in the final group with McIlroy. The 23-year-old Aussie briefly surged to the top of the board with three birdies on the first five holes.
But he cooled off as the temperature soared, climbing into the mid-80s with humidity that made it feel like a summer day.
Day was shaky with his short stick, making a couple of three-putt bogeys. He made another bogey at the par-5 13th -- a hole that's expected to be at least a birdie -- by flubbing a chip that rolled right back to his feet.
But at least he's still in the mix. Day finished with a 72 and is in the group at 208 with Angel Cabrera, Charl Schwartzel and Choi.