The Loop
CBS showed the most shots per minute at the majors this year, and 7 other wacky stats from network coverage in 2014
You may have watched all of the Sunday TV coverage of golf's four majors this year, but we're guessing you didn't chart every shot shown by cameras. Fortunately for us, someone did.
Jeff Haggar at ClassicTVsports.com kept track of all final-round shots (including putts) shown at each of the four majors, using approximately a five-hour window of coverage to make it a fair sample size for each major (since the Masters has fewer hours aired than the other tournaments). Here are some of the things that caught our eye:
-- Adam Scott, ranked No. 1 for the final three majors, played well enough to finish in the top 15 in all four, but not well enough to be a factor in any. As a result, TV viewers only saw a total of 14 shots on Sunday this year from the Australian. Compare that to Austrian Bernd Wiesberger, who had 33 shots televised during the final round of the PGA Championship.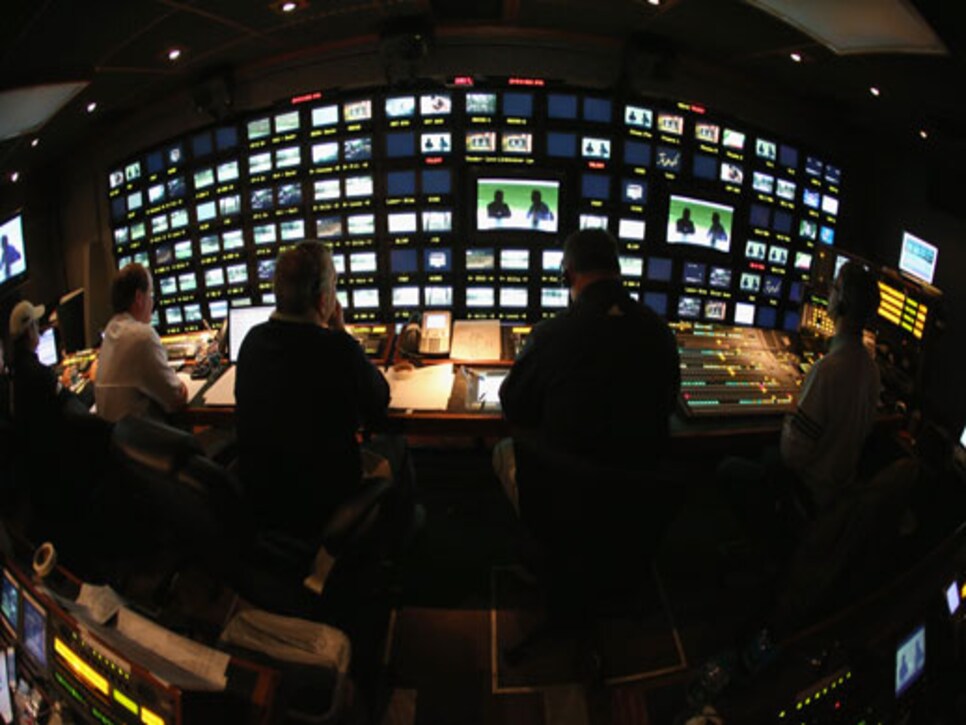 -- CBS crushed the competition when it came to showing action. The network aired 1.18 shots per minute during the Masters (Yes, having limited commercials helps) and 1.16 shots per minute during the wild final round at the PGA. In comparison, NBC showed 1.12 shots per minute at the U.S. Open and ESPN came in a distant fourth place with just 1.02 shots per minute at the British Open.
-- Not surprisingly, Rickie Fowler, who finished in the top five in all four majors and had the lowest aggregate score, had the most shots shown on Sunday. What might surprise you, though, is just how many. Fowler had a whopping 200 shots shown, 44 percent more than Rory McIlroy, whose 139 was next most.
-- On the flip side, Jimmy Walker, who joined Fowler and McIlroy as the only players with at least three top-10 finishes in the four majors, was shown a total of eight times on Sunday, seven of which came at the PGA.
-- Martin Kaymer was the only winner to have every one of his shots shown on TV. All 69 of his shots at Pinehurst on Sunday made the coverage. Not that the other winners weren't close. Bubba Watson at the Masters (68 of 69), Rory McIlroy at the British Open (70 of 71), and McIlroy at the PGA (63 of 68) were close behind.
-- Other than Kaymer, Phil Mickelson was the only player to have every one of his shots shown, with 66 of his 66 shots on Sunday at Valhalla making it into the coverage.
-- Henrik Stenson was the only player other than Rickie Fowler to have at least 10 shots shown on three different major Sundays. The Swede had 19 shots shown at Pinehurst, 14 shots shown at Hoylake, and 52 shots shown at Valhalla for a total of 85 shots, trailing only Fowler and McIlroy overall.
-- Fifty-six-year-old Sandy Lyle had one shot shown at the Masters on Sunday, which topped Tiger Woods' total for all four majors (his lone made cut came at the British Open, but he finished his final round more than an hour before the leaders teed off). Imagine the kind of odds you could have gotten on that before the year started?