News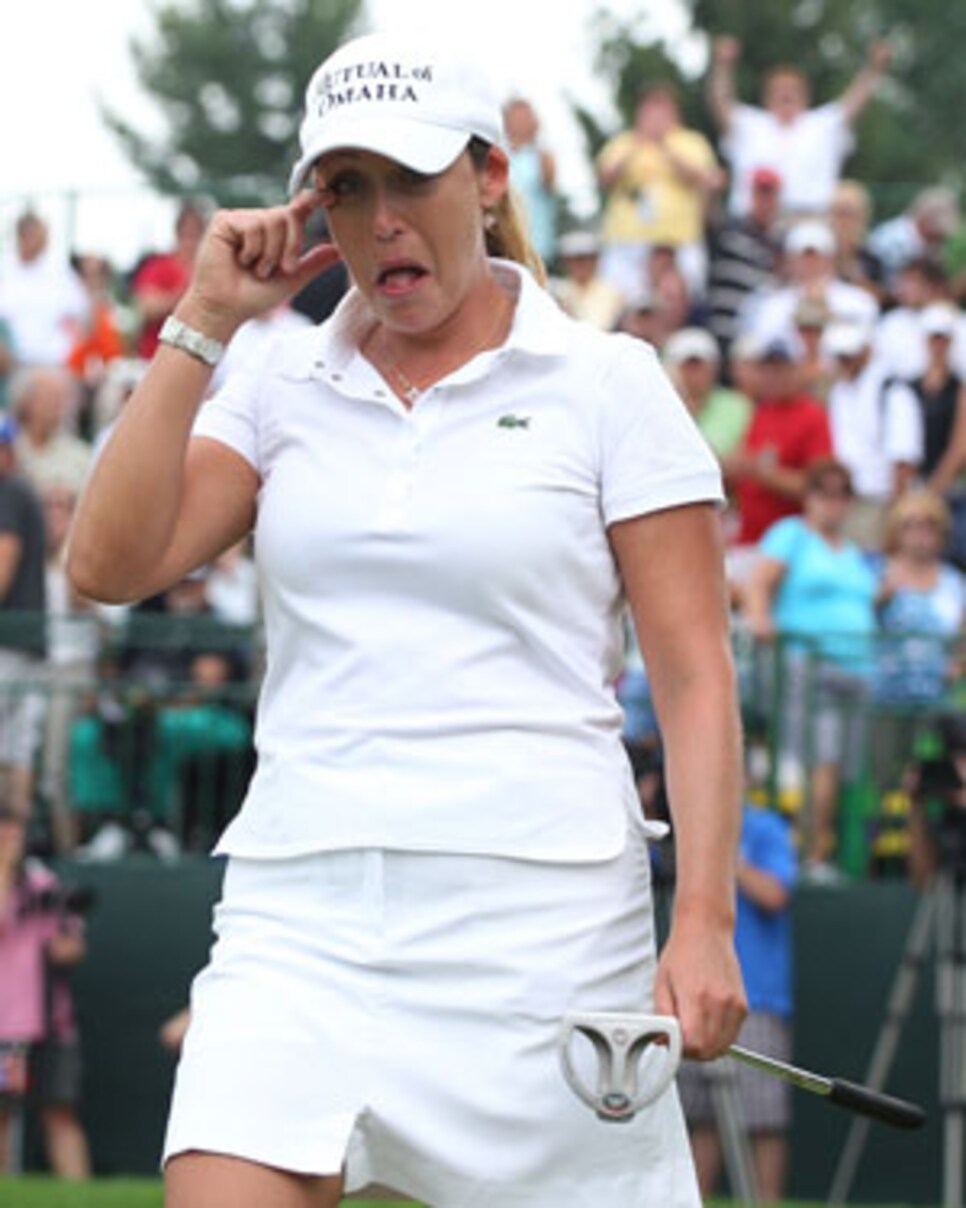 Cristie Kerr won at Locust Hill by 12 shots this past year for her second major title.
he LPGA and Wegmans jointly announced today that they will continue their partnership of the LPGA Championship, with Wegmans stepping up into the title sponsorship position of the LPGA major event for two additional years. The 2011 Wegmans LPGA Championship will be held during the week of June 20-26. It will feature a $2.5 million purse and continue to support Graduation is the Goal.
"Based on our unbelievable 35-year partnership combined with the tournament's clear ability to step it up at last year's LPGA Championship presented by Wegmans, we are pleased to stage our flagship LPGA Championship at Locust Hill Country Club for the next two years," stated Michael Whan, LPGA Commissioner.
"It is an honor for Wegmans to be Title Sponsor for the 2011 and 2012 LPGA Championship," said Colleen Wegman, President of Wegmans Food Markets. "We are happy to have the major championship remain in the Rochester community for two more years. Last year, the LPGA Championship generated $400,000 in net proceeds for Graduation is the Goal and United Way's Children's Success Fund. It is our hope that the 2011 Wegmans LPGA Championship will raise even more money for our community. We look forward to working with all our volunteers and sponsors to showcase another successful event at Locust Hill Country Club."
The 2010 LPGA Championship Presented by Wegmans was won in resounding fashion by American star Cristie Kerr, topping runner-up Song-Hee Kim by 12 strokes.
Locust Hill has played host to the LPGA since 1977, first as the Bankers Trust Classic (1977-78), then the Sara Coventry (1979-1981), followed by the Rochester International (1982-1997) and the Wegmans LPGA (1997-2009).