News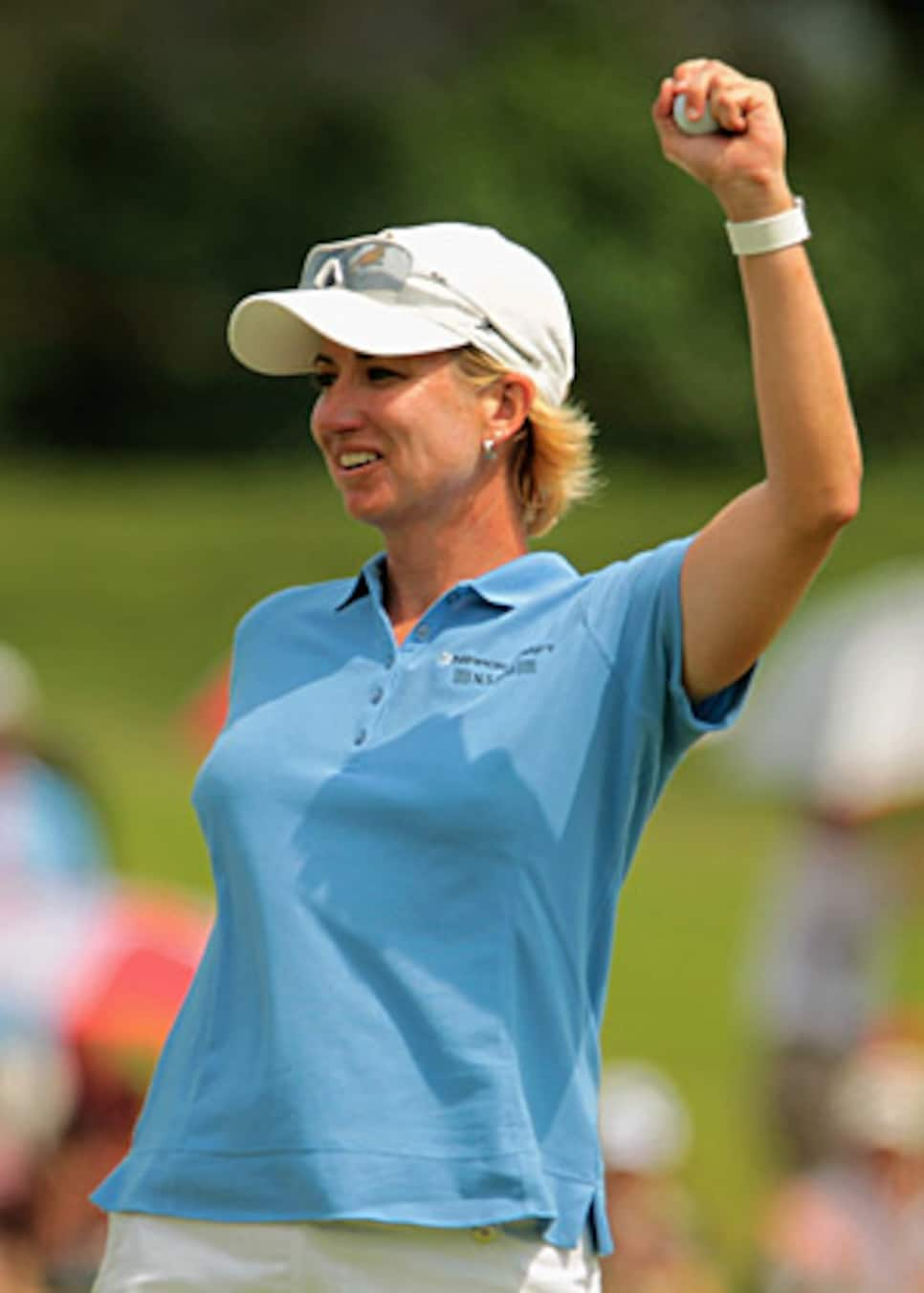 Webb picked up a winner's check of $120,000
SINGAPORE (AP) -- Australia's Karrie Webb used four straight birdies on the back nine Sunday to surge past Japan's Chie Arimura for a one-shot victory at the HSBC Women's Champions.
The 36-year-old Webb finished with a 3-under 69 for a 13-under 275 at Singapore's Tanah Merah Country Club for her 37th career LPGA tour win.
"I'm one ahead of my age," Webb said. "I kicked it in on the back nine. I got it done and it feels great."
Webb, who took home a winner's check of $210,000, was three strokes behind Arimura after a bogey on the 10th. But she started her string of birdies on the next hole to grab a lead she would never relinquish.
Arimura (71) had led from the first round and had a one-stroke advantage over Webb going into the final round. The 23-year-old Arimura, who has seven Japan LPGA victories, has yet to win an LPGA tournament.
"I'm disappointed with the result, but I played a pretty good round today, so I'm happy," Arimura said. "Karrie is really smart and very calm and really a good player."
Top-ranked Yani Tseng of Taiwan (67) jumped into contention with five birdies on the front nine, but couldn't keep up that pace and finished in third place, three shots behind the winner.
Tseng was coming off a string of three victories in three weeks, earning the top ranking after wins at the Australian Women's Open and Australian Ladies Masters on the Ladies European Tour in February and last week's LPGA Thailand event.
"Last night, I didn't think I was going to win today, and then after the front nine, I was thinking I can win," Tseng said. "But I just couldn't get it on the back nine."
South Korea's Sun Young Yoo (69) finished fourth, five strokes behind Webb. American Morgan Pressel (68) was another shot back in fifth and Na Yeon Choi (71) of South Korea was sixth, seven strokes behind.
Japan's Ai Miyazato (74), who won the tournament last year, finished tied for 14th at 2 over. Michelle Wie (75) finished 8 over while Juli Inkster (77) was a full 20 shots back.