The Loop
Golf loses a class act with the death of longtime Winged Foot head pro Tom Nieporte
The golf world lost a gentlemen with the Dec. 21 death of Tom Nieporte, the longtime head pro at Winged Foot Golf Club in Mamaroneck, N.Y., who forged a reputation as one of the great club professionals in the game.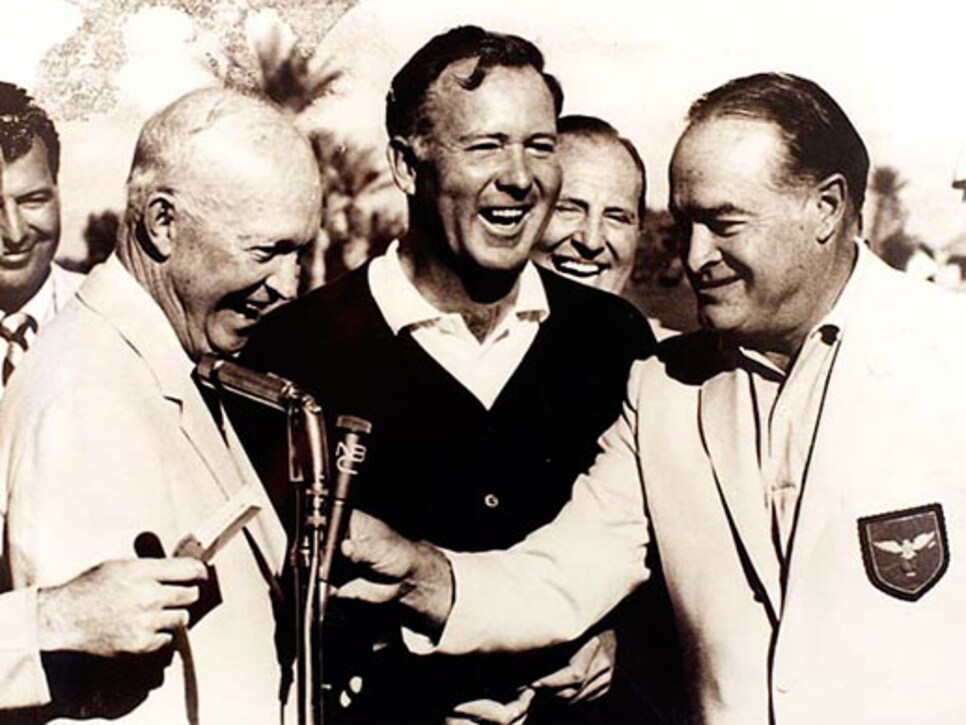 With Nieporte's win in the 1967 Bob Hope, he became the last club pro to win on tour.*
*Faced with the unenviable task of succeeding Claude Harmon at Winged Foot in 1978, Nieporte carved out his own legend over the next 28 years. He was a great player who won three times on the PGA Tour. His final victory, at the 1967 Bob Hope Classic, came when he was the full-time head professional at Piping Rock Club on Long Island, making him the last true club pro to win on the tour. He was a valued mentor to dozens of pros who went on to decorated teaching careers of their own. But most impressively is that Nieporte, a father of nine, was on many people's short list as one of the classiest guys in golf.
I came to know Nieporte when I was the golf writer for the Westchester (N.Y.) Journal News, often calling over to the golf shop or even popping by when working on some local-angled golf story. He was a great source of knowledge who had giants of the game like Palmer to Nelson on speed dial. If he didn't have an immediate answer, he'd often call back a day or two later to tell you what he tracked down.
In a profile I wrote on Nieporte when he won the 2005 Bill Stausbaugh Award from the PGA of America, the superlatives from other pros rolled out in such rapid succession. "The nicest guy I ever met" was one I heard repeatedly. That sentiment was echoed this week when news of Nieporte's passing at age 86 in Boca Raton, Fla., spread.
"Tom never had a negative thing to say, even after the worst shot imaginable," Winged Foot president John Schneider told The Journal News' Mike Dougherty. "If you played a round of golf with Tom, you checked your own values and walked away saying, 'I need to be more like that.' "