Courses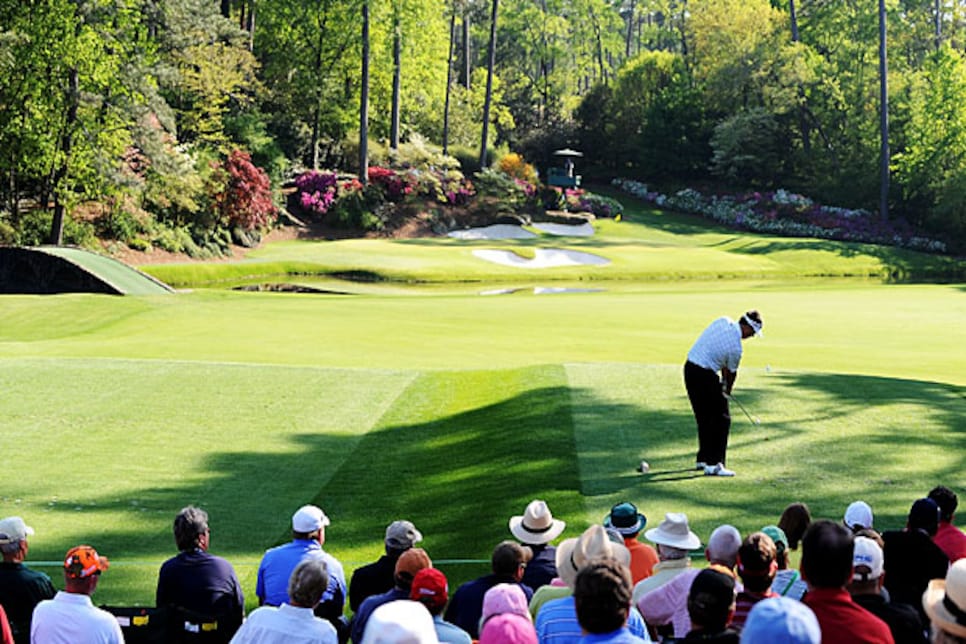 Augusta National's 12th hole is one of Alister MacKenzie's most famous par 3s.
The Lido Competition, the annual golf design contest co-sponsored by Golf World and the Alister MacKenzie Society, enters a new dimension in 2012. For the first time since the competition began in 1998, contestants must design a par-3 hole that reflects the design philosophy of the grand old golf architect, Dr. Alister MacKenzie.
Previously, the contest was restricted to par-4 holes, as that was the rule of the original Country Life magazine contest, which MacKenzie won in 1914 with an clever design that sported three different routes from tee to green.
But this year, we've decided to showcase another facet of MacKenzie's repertoire. MacKenzie's par 3s are renown. His 12th over Rae's Creek at Augusta National Golf Club is considered one of the Best 18 Holes in America. His 18th at Pasatiempo Golf Club, playing over a canyon, is a captivating finishing hole. No one has designed two more diverse par 3s than Mackenzie's back-to-back pair at Cypress Point, the pitch-shot 15th and mammoth-carry 16th, both over ocean coves.
But not all of MacKenzie's great par-3s require a carry over water. There's the wonderfully-bunkered fifth at Royal Melbourne's West Course in Australia, the perfectly positioned seventh at Palmetto Golf Club in Aiken, S.C. and the boomerang green on the fifth at the University of Michigan Golf Club in Ann Arbor.
Topping any or all of those holes will be a tall order in this year's Lido Competition, which offers a grand prize of $3,000, plus a bonus of $2,000 to defray travel expenses if our winner attends the MacKenzie Society annual meeting at The Jockey Club in Buenos Aires, Argentina on November 11-14, Judging this year's entries will be golf architect Forrest Richardson of Phoenix, author of such compelling affordable layouts as The Hideout in Montecello, Utah, Olivas Links in Ventura, Calif. and Coldwater in Avondale, Arizona. Richardson also recently competed a total renovation of Mira Vista Golf & Country Club in El Cerrito, California.
Each contestant will get only one-shot at their dream one-shot hole in the 2012 Lido Competition. Contest entries must be a hand-drawn design, on paper not larger than 11"x17", along with one sheet of supporting explanation. An entry form must accompany your entry. Entry forms, as well as a full set of rules, may be obtained by clicking here
Deadline for receipt of all entries is June 15, 2012. The winner will be announced no later than June 30, 2012.