The Loop
Golf leaders proudly cite absence of biting in golf
"One of the proudest achievements in my tenure is not having any biting incidents on my watch," PGA Tour commissioner Tim Finchem said in a statement. "The tour's motto is 'These Guys Are Good', in part because they resist the temptation to eat one another."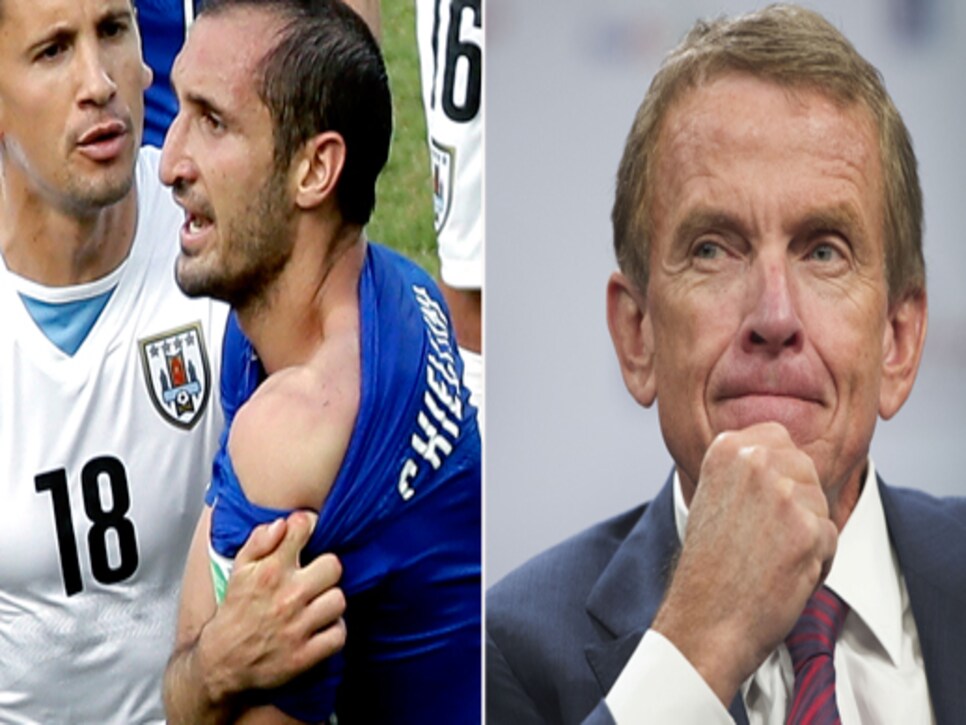 Said Jack Nicklaus: "Sure, there were times when I wanted to take a chunk out of Weiskopf. But I knew kids were watching."
While preparing for his return to competitive golf, Tiger Woods said he was proud he never resorted to biting another player, even down the stretch of a major championship.
"If anyone would bite, you'd think it'd be me, you know with the whole Tiger name and all. But it's just not what golf stands for," he said.
Woods also noted the urge to bite another player should be greater for golfers than other athletes.
"A soccer game is, what, 90 minutes? We're out there for four, five hours," he said. "Why else do you think you see some guys biting their clubs?"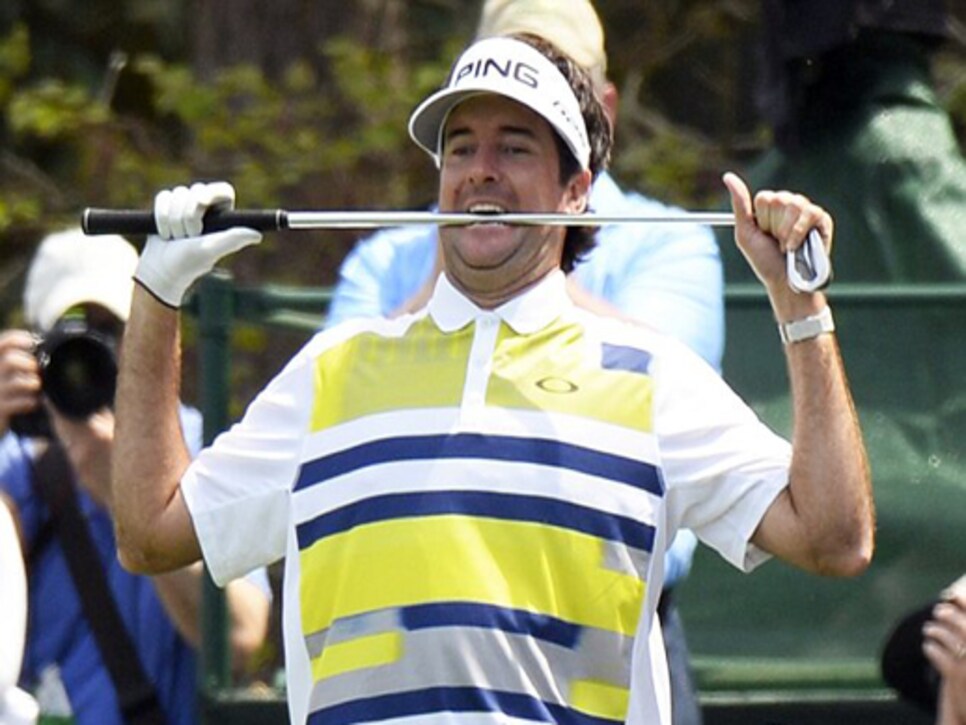 The best-known case of a golfer biting another player involved an Alexandria, Va., man biting his playing partner on the leg. But that turned out to be an accident. He thought it was a cantaloupe.
This story is completely fictional