News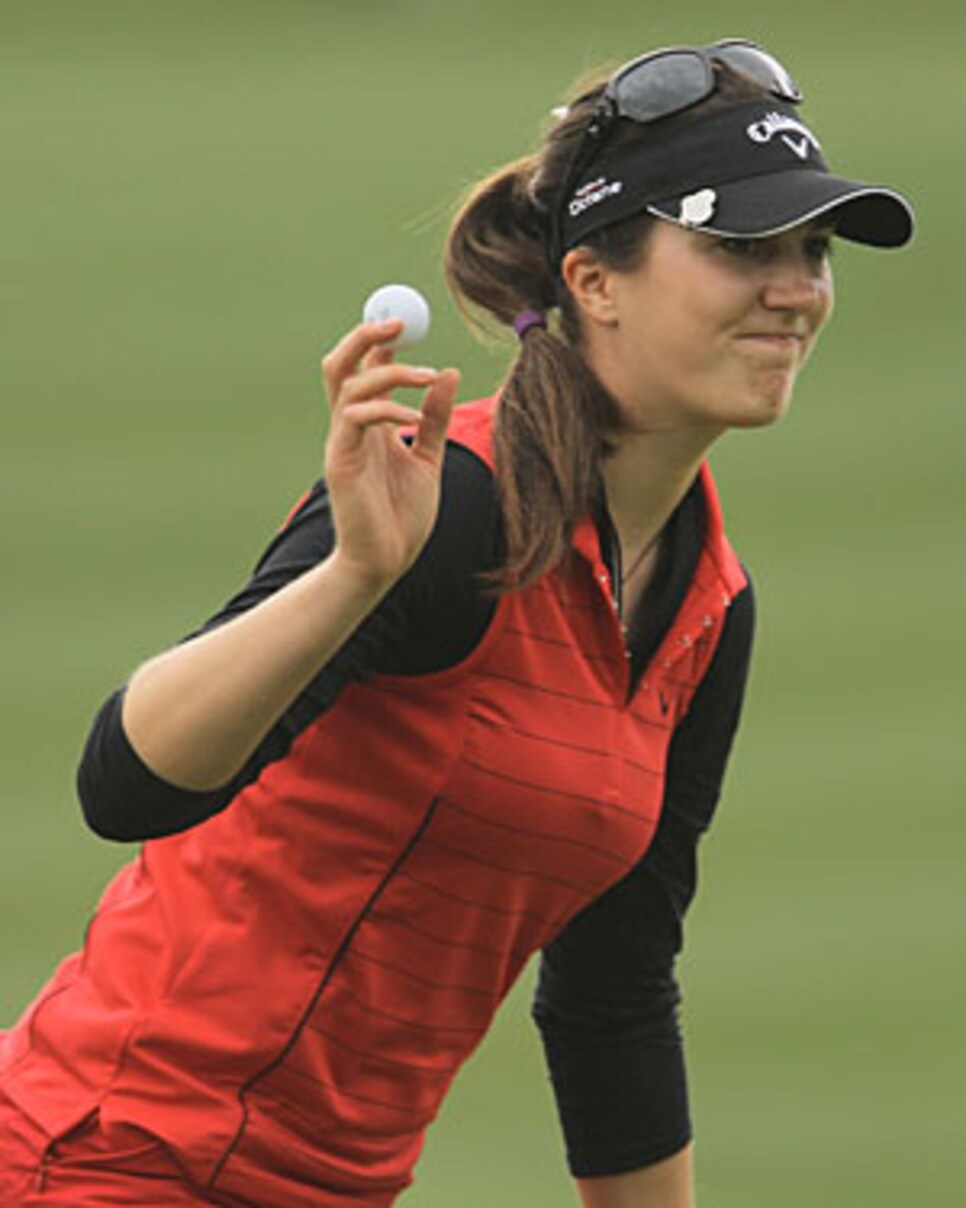 Gal is just the second German winner in LPGA history.
INDUSTRY, Calif. (AP) -- Sandra Gal won the Kia Classic on Sunday to become the second German winner in LPGA Tour history, beating second-ranked Jiyai Shin with a 2-foot birdie putt on the final hole.
The 25-year-old Gal, a former University of Florida player, made the winning putt after Shin's 5-foot birdie attempt caught the right edge and spun out.
"It was big pressure, she was so close to the hole," Shin said. "I was thinking I had to make it."
Gal closed with a 2-under 71 to finish at 16-under 276 on the Industry Hills Golf Club course at Pacific Palms. She set up the winning birdie with a sand wedge shot from 83 yards on the par-5 18th.
"I was trying to hole it," Gal said. "I came close. I thought I made it."
Tina Fischer is the only other Germany champion. She won the 2001 Asahi Ryokuken International.
"I had the belief coming out this morning that I could win," Gal said. "I thought I could do it. I just tried to play the course instead of Jiyai).
Shin, an eight-time winner on the LPGA Tour, finished with a 73.
Cristie Kerr shot a 66 to tie for third with I.K. Kim (70) at 11 under.
Top-ranked Yani Tseng (67) and Na Yeon Choi (73) were 9 under, and Michelle Wie (70) was another stroke back along with Marcy Hart (65) and Mindy Kim (71).
"I felt like I shot a lot better than what I scored," Wie said. "Overall, I had a lot of fun. I played as hard as I can."
Shin took a one-stroke lead over Gal into the final round, but dropped two strokes back with three bogeys on the front nine. The South Korean star pulled even on the par-3 13th, making a birdie while Gal had her lone bogey of the day.
"My putter was not working good," Shin said. "I had a lot of chances for birdies but didn't make them."
Shin took a one-stroke lead with a birdie on the par-3 15th, and Gal countered with a birdie on the par-4 16th to set up the finish. On 18, Gal's wedge shot hit past the hole and spun back, nearly going in the hole.
"I was digging really deep," Gal said.
Gal earned $255,000 in the tournament, the tour's first event in the Los Angeles area in six years.
The Kraft Nabisco Championship, the first major of the season, is next week at Mission Hills in Rancho Mirage.