News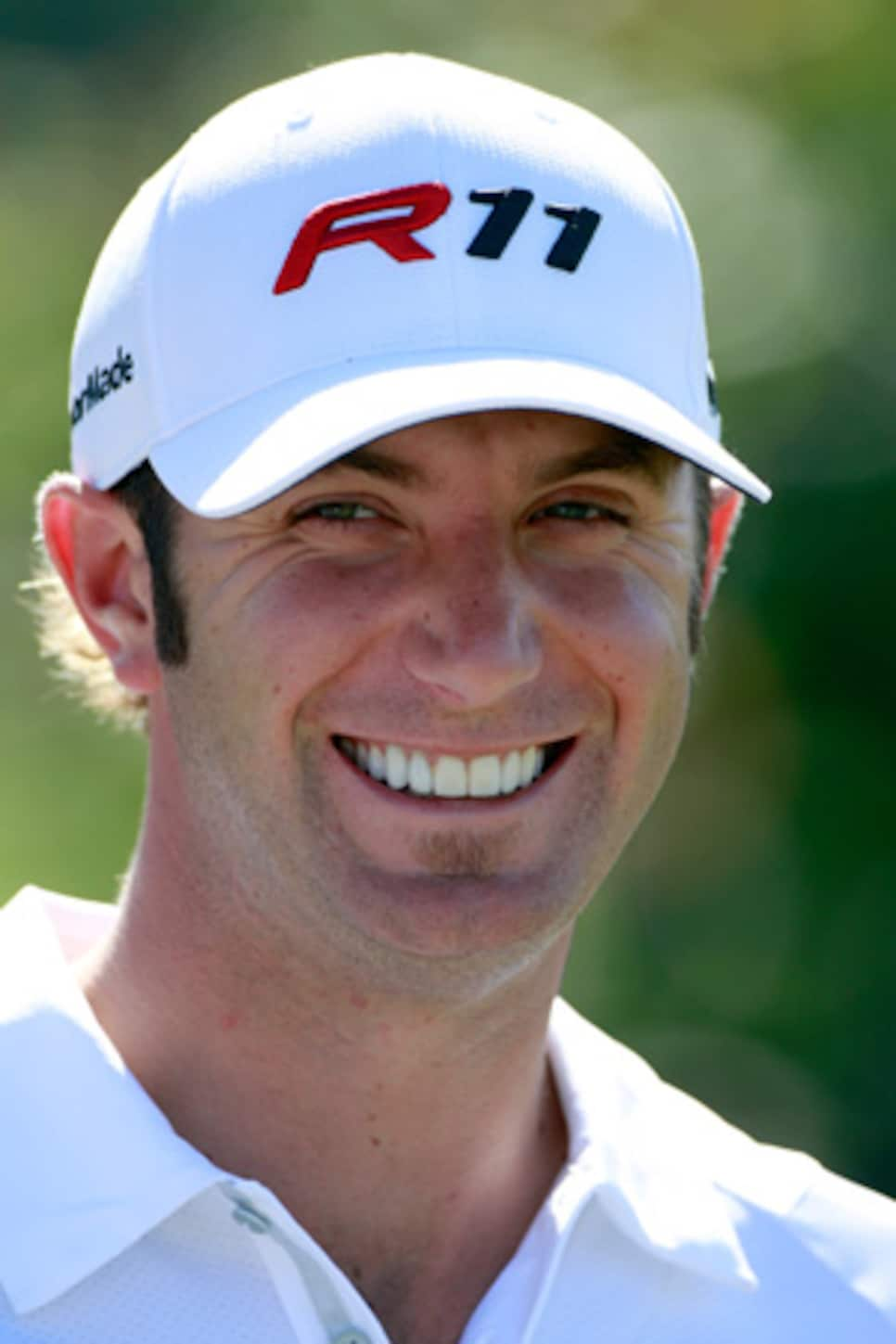 Johnson competed in the Three-Tour Challenge with Gulbis in Las Vegas in November.
HONOLULU (AP) -- Dustin Johnson says he hasn't been dating anyone for two months, not even Natalie Gulbis.
Johnson spoke out Saturday because he was tired of hearing gossip and innuendoes that he withdrew from the Sony Open because his girlfriend found out about a relationship with Gulbis.
He said he broke up with college girlfriend Amanda Caulder a few months ago. Caulder has since moved out of South Carolina.
"For people to say I went home to repair the relationship is completely false," Johnson said. "We're not in a relationship. And yes, me and Natalie have spent some time together, but we're not in a relationship. There's all kinds of stuff going on in the media. Actually, some of this stuff is comical."
Johnson, a four-time PGA Tour winner two played in the final group of two majors last year, competed in the Three-Tour Challenge with Gulbis in Las Vegas in November. She was in his gallery last week at Kapalua on the weekend of the Tournament of Champions, and told golf.com they were dating. "I'll let Dustin handle our PR," she told the website.
"We're not dating," Johnson said Saturday in a telephone interview.
He said he had some personal matters that came up at home in South Carolina, and although he declined to be more specific, said it had to do with his family. He plans to play next at Torrey Pines in two weeks.
"It's nothing bad, nothing too serious," Johnson said. "People are making up all kinds of stuff, and I'm like, 'Where do they even get this from?' No one has talked to me."
It's not the way Johnson, whose worldwide earnings of more than $5.54 million were the most of any American last year, had hoped to start the season. Most of the talk has always been about his golf, from his four wins in three years on tour to his two-stroke penalty in a bunker on the final hole that cost him a spot in a playoff at the PGA Championship.
"My life is playing golf," the 26-year-old Johnson said. "I'm out here to win golf tournaments. My personal life is not what I want to answer questions about."
Johnson said he would play five straight weeks starting with the Farmers Insurance Open at Torrey Pines. Because he withdrew from the Sony Open, he said he would play the Phoenix Open, go for a third straight win at the Pebble Beach National Pro-Am and finish off the West Coast at Riviera and the Match Play Championship.
"As for me and my personal life," Johnson said, "I'm a single guy."