News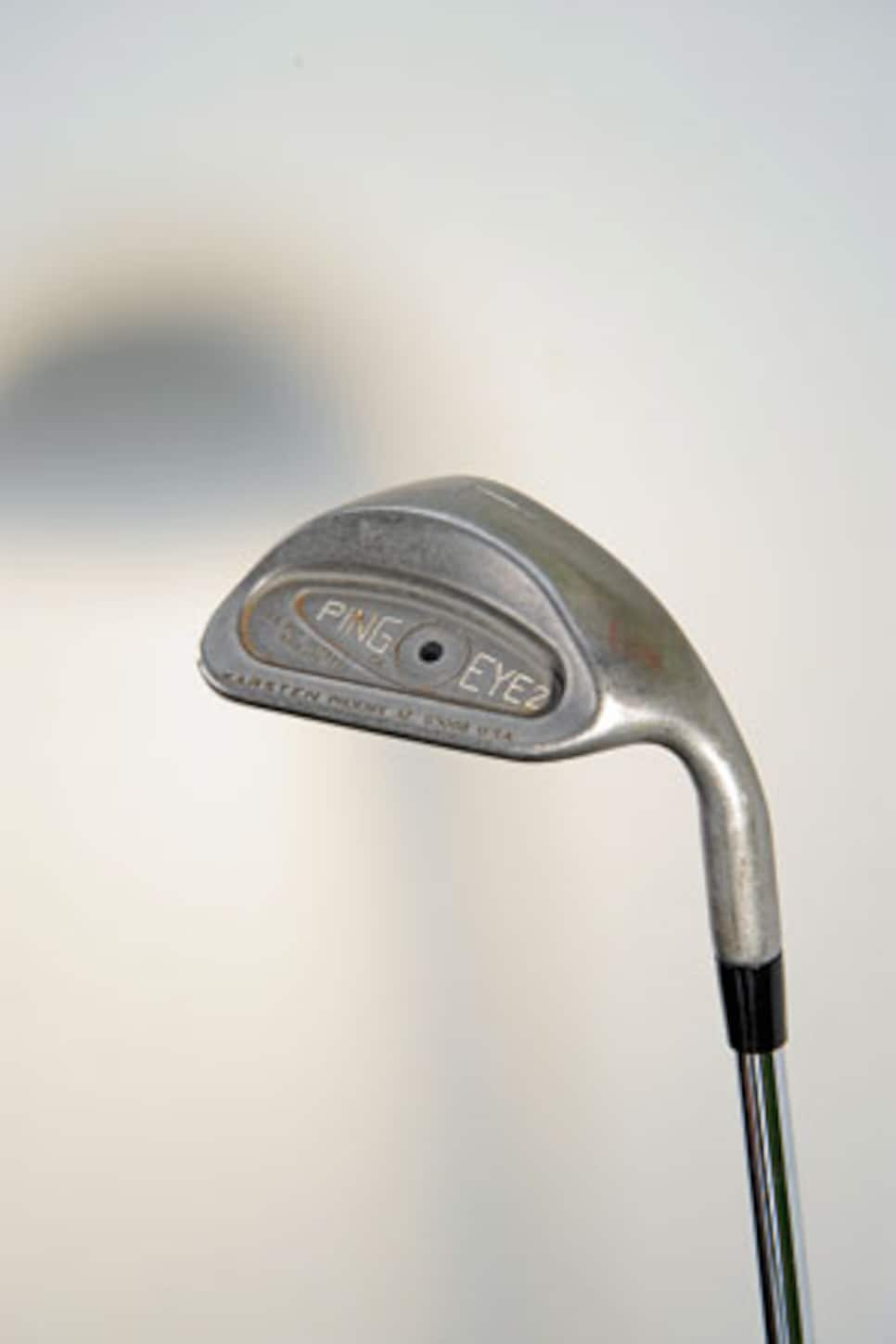 Ping Eye 2's have been a source of controversy early in the 2010 PGA Tour season.
Although it was expected the condition of competition requiring a less-effective groove in irons and wedges would cause consternation, few predicted an uproar, particularly as it related to players using pre-1990 Ping Eye 2 wedges. Several questions still linger. Among them:
Who is to blame for the confusion?
Phil Mickelson points to the USGA. Mickelson's disdain for the governing body over its regulation of equipment has been well documented. Yet lost in Mickelson's charge is that while the rule does include the Ping Eye 2 loophole, the tour and its players must take some responsibility, too.
Commissioner Tim Finchem admitted as much, saying the reaction might have been lessened "had we more intensely last year got in front of players with the details of this rule."
The players don't get a free pass, either. Several at Riviera CC said they weren't aware of the Ping provision until recently. When told the rule was announced in August 2008, Padraig Harrington quipped, "It wasn't announced to me." Still, if you're a professional golfer and a condition of competition is going to affect the equipment you play, shouldn't you read the document?
Can the tour impose a rule banning players from using the Ping Eye 2s?
No. The clubs were grandfathered as being legal in perpetuity as part of a settlement between Ping and the USGA in 1990. The tour later made a similar pact. There is, essentially, a contract that exists that cannot be broken by the tour without due process.
Are the grooves on the old clubs really that much better?
The grooves on the Eye 2s do not produce as much spin as the U- or box grooves tour players used through 2009. According to Finchem, research shows the Eye 2s may produce up to 20 percent more spin than other clubs with 2010 conforming grooves, although significantly less than pre-2010 grooves.
Finchem said there were three options. First, maintain the status quo, something he deemed "not a credible option" long term. Second, Ping chairman and CEO John Solheim could act to solve the problem, which Finchem said, "… would be a terrific gesture on his part." The third option is more complex. As part of the settlement, a special equipment committee was established in 1994 consisting of five members independent of the PGA Tour or equipment manufacturers. If the committee feels a piece of equipment "significantly affects the nature of the game" at the PGA Tour level (among several other conditions), it could recommend a special rule.
Solheim rejects the latter ("we strongly disagree with their interpretation"), but has indicated an openness to more dialogue on the topic. He was scheduled to meet with the USGA the week following the Northern Trust. But coming to a solution may not be easy. Solheim said in a statement he was open to an agreement that "respects Ping Eye 2 owners, benefits the game and recognizes that innovation is an important tradition of golf." Solheim did not expand, but one could read into his words that while he is open to helping the USGA and the tour find a solution to their predicament, he would not agree to anything affecting Ping Eye 2s from continuing to be legal for everyday players. Further, the last line could be interpreted that Solheim is seeking a serious discussion with the governing body on any further rollbacks on equipment.
One of the hot topics of the off-season was who would have an advantage when the new groove rule was put into effect. Five weeks into the schedule, one of the answers appears to be: players who had used irons with 2010 conforming grooves in previous seasons. Northern Trust champion Steve Stricker became the fifth-consecutive player to win on the PGA Tour using irons that were already in conformance before the rule change. "I'm very cautious, and if it's not broken, I feel like why change?" Stricker said of his four-year-old Titleist 755 irons.
Old dog, new tricks: Forty-three-year-old Michael Bradley had been using TaylorMade's original r7 Quad driver -- a six-year-old club with a 385cc head. Bradley moved into modern times at the Northern Trust Open by putting TaylorMade's latest driver, the R9 SuperTri, in the bag after launch-monitor testing showed him getting two to four miles per hour more ball speed. Anthony Kim (left) started his 2010 PGA Tour season with some of Nike's latest equipment. At Riviera Kim used an 8.5-degree version of Nike's VR Tour driver as well as the company's Method putter.