News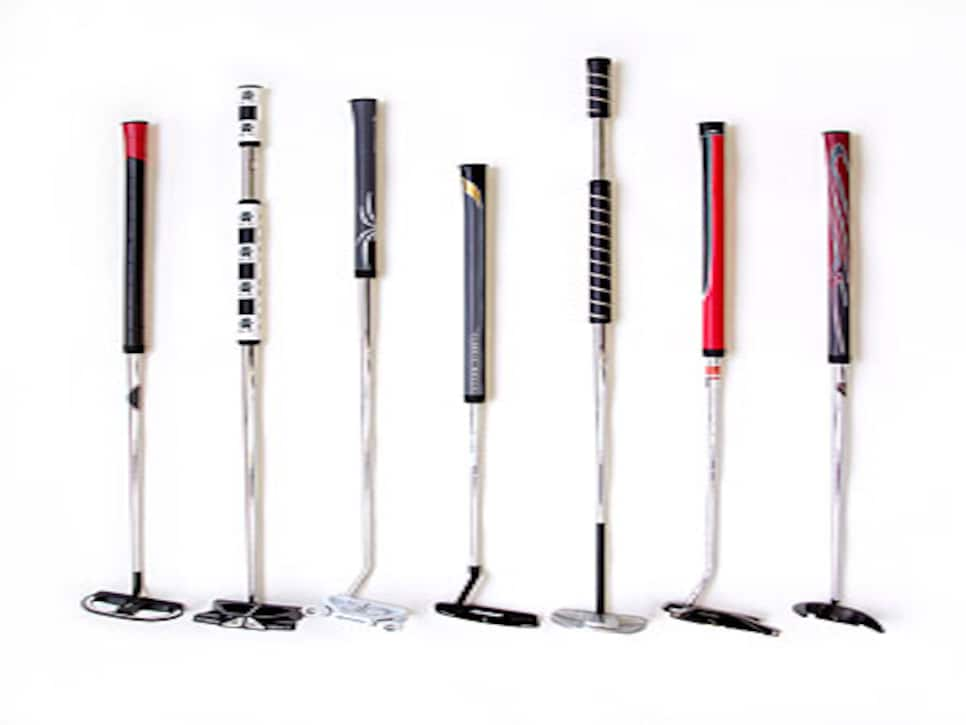 Pickup Sticks: Retailers throughout the U.S. say long putters have become red hot -- and pretty cool.
Bob Toski told Golf Digest in 2002 that, "Somewhere there's a 10-year-old kid practicing with some version of the long putter. When he grows up, he'll putt better than anyone the world has ever seen." Provided he can find one, of course.
That's because the belly putter has taken on fad status. Not an uptick or a trend, but a flat-out craze along the lines of Crocs or Silly Bandz. Since Keegan Bradley won the PGA Championship in August using an Odyssey White Hot XG Sabertooth belly putter, consumers have been breaking their ankles jumping on the belly bandwagon -- and manufacturers and retailers are now playing catch-up.
TaylorMade recently announced it was tripling its fourth-quarter forecast for long and belly putters to meet demand by consumers and, therefore, its retail partners. Given the atmosphere surrounding these putters in the last few months, the move hardly comes as a surprise. Owing in large part to the success (and increase in use) of belly and long putters on the PGA Tour, a buying frenzy is underway.
"We can't make these putters fast enough," said Michael Fox, TaylorMade's global product category manager for putters and wedges, noting that the company will sell five times as many long/belly putters as it did last year. Other manufacturers such as Cleveland and Odyssey also have significantly ramped up their production as large retailers are now ordering such putters by the thousands instead of a few at a time.
"It might be the hottest topic on our store's floor," said Leigh Bader, co-owner of Joe & Leigh's Discount Golf Pro Shop in South Easton, Mass. "Manufacturers were caught short in supply, but who knew?"
Indeed. For years the belly putter has been deemed at various times a crutch, a cheater stick or simply a final act of desperation for those whose nerves could no longer handle the seemingly simple act of bringing a putter back and through the ball without the aid of anchoring it to one's stomach. As such the demand for belly putters was short and manufacturers often treated them as an afterthought -- a simple line extension of an existing model -- if they even thought of them at all. Now some manufacturers are telling retailers they can't get belly putters to them until December... at the earliest.
That phenomenon started this year as numerous players on the PGA Tour switched to belly putters, providing a noticeable surge not only in terms of numbers, but in success. In addition to Bradley at the PGA Championship, other longer-than-standard putter users to win this year on the PGA Tour include Martin Laird, Brendan Steele, Adam Scott, Webb Simpson and Ben Crane at the McGladrey Classic. The number of players using belly putters has crept to almost 20 at some events this year. Last season it was closer to half a dozen.
The success and visibility has provided the impetus for everyday players to try the club. However, with its popularity comes some problems other than availability: Players need to be fit to belly putters. The clubs are not a one-size-fits-all proposition. The eagerness of some golfers to grab a belly putter -- any belly putter -- could eventually lead to consumer frustration as they find it difficult to get the ball in the hole and banish the club to the garage along with other castoffs.
That's in the future, however. For now Bader said the trend shows strong signs of sustained momentum -- with the demand perhaps even continuing to increase as these putters are now seen as a legitimate means of improvement as opposed to a last gasp by hopelessly poor putters. "Because of that it's verging, if not already registering, on the coolness scale," said Bader.
Provided you can find one.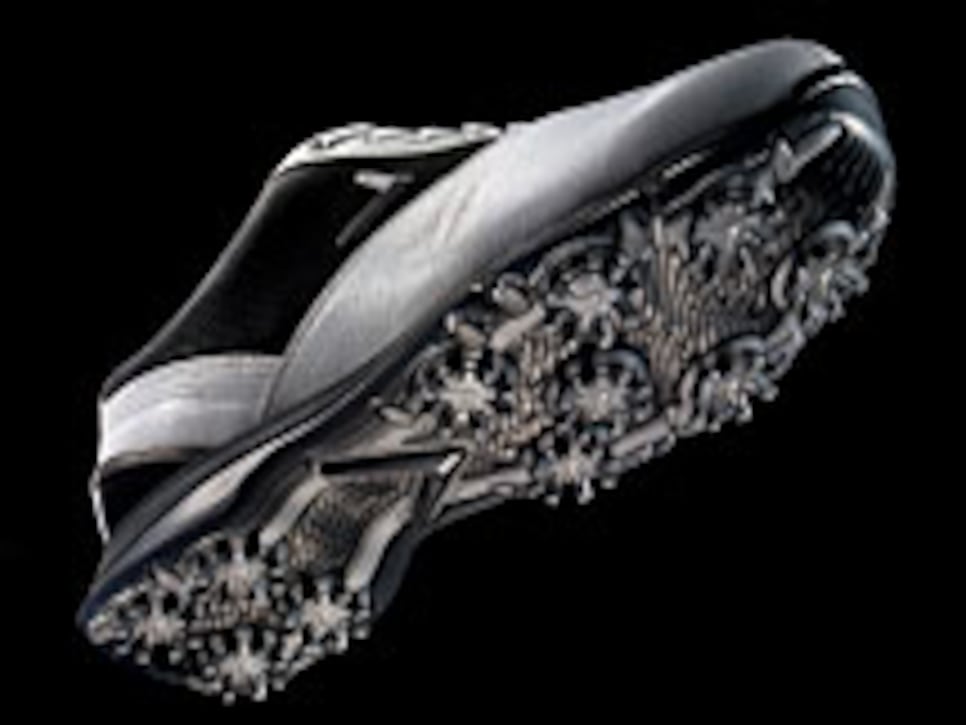 Price: $185 (Four styles: Black, white, black/white, brown/white)
A lightweight thermo-plastic urethane outsole and a new cleat system developed with SoftSpikes combine with the company's Outlast temperature management system to provide added comfort.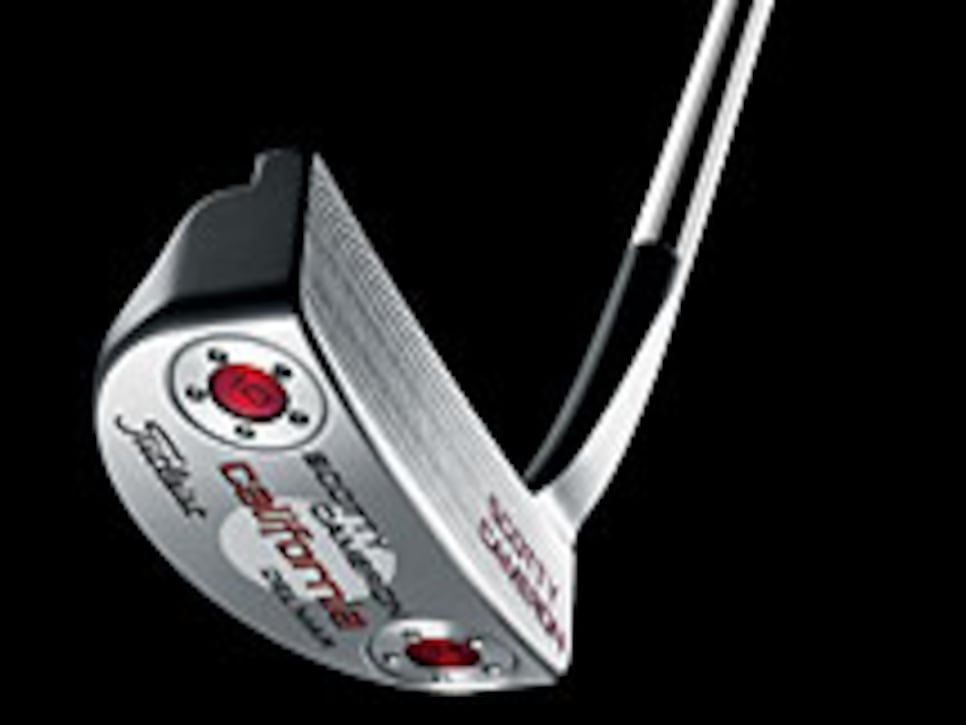 Scotty Cameron by Titleist California Series
Price: $375 (Five models: Del Mar, Fastback, Monterey, Monterey 1.5 and Sonoma)
A pistol-style grip and deeper milling in the face (for a softer sound) are among new additions to the California Series line. The putters are made from 303 stainless steel with circular weights in the heel and toe allowing for different head weights based on length. A draft sole design keeps the putter square in the playing position for alignment. A high toe reduces the tendency of players to raise the toe and aim left. The putters begin shipping next month.
The driver Ben Crane used to win the McGladrey Classic (a Titleist 910D2 with 7.5 degrees of loft and a Mitsubishi Bassara Wyvern shaft) was born out of Crane's desire for added length after hurting his back. A fitting session at the Titleist Performance Institute confirmed that the longer (46 inches), lighter (53-gram) shaft configuration created more distance along with excellent launch conditions. Crane first put the club in play at the Justin Timberlake event in Las Vegas... Matt Kuchar put a new Bridgestone J40 430 driver (9.5 degrees with a Mitsubishi Fubuki shaft) in play in Georgia. Kuchar used the 430cc driver to finish T-20 at the McGladrey while ranking T-13 in driving accuracy... Although he would have been one of the more desirable "free agents" this winter, PGA champ Keegan Bradley decided not to test the equipment endorsement waters and extended his current deal with Cleveland/Srixon.