News
Is The Timing Right For Intelligent Debate About Bifurcation?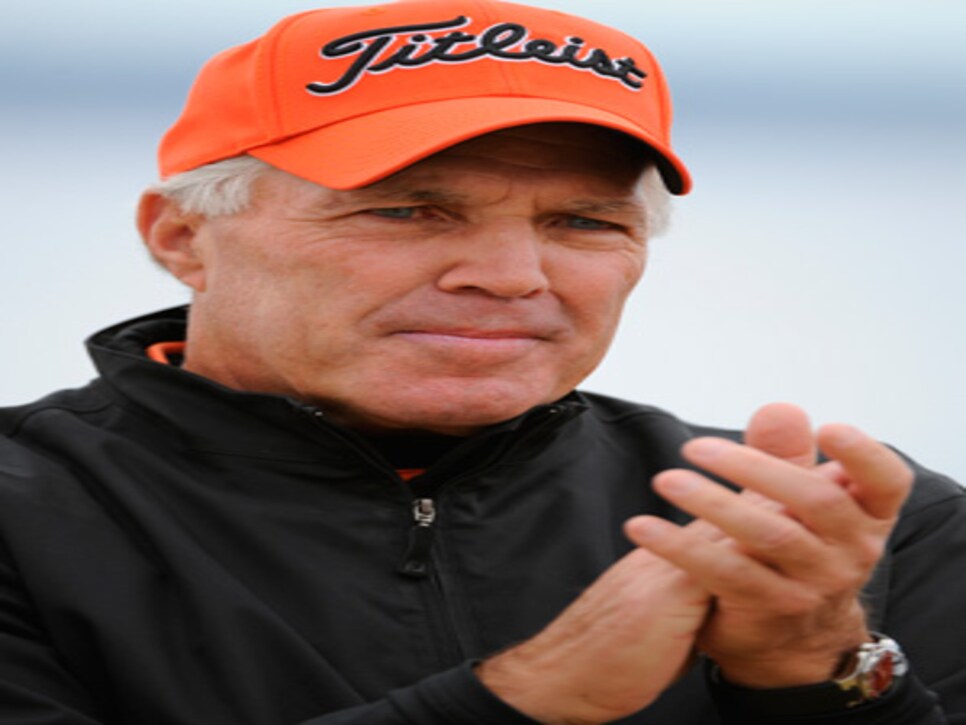 Uihlein applauds a "healthy and progressive dialogue" on equipment.
Lost amid the talk of belly putters and whether they should be banned (something the Gecko EuroPro Tour -- a mini-tour located in Spain -- did this past week, see page 13) was the five-year anniversary of an Ohio Golf Association experiment with restricted-flight balls. Specifically, all contestants in a tournament for elite amateurs played the same ball, one that flew some seven to 15 yards shorter off the tee than the tour-caliber balls of that time. It was an interesting attempt to bring to light a topic many consider golf's third rail -- bifurcation of the rules.
"I think we've opened the door in an appropriate and polite manner," said Ohio GA president Hugh E. Wall III in 2006. "To what extent it goes beyond this, we'll have to wait and see."
In the ensuing five years the USGA and R&A have held firm: There should be no divergence of the rules between elite players and everyday golfers. That stance is less firm when you consider the de facto bifurcation that occurred with the implementation of the condition of competition with grooves. As Jim Furyk said at the 2009 AT&T National when it was announced the PGA Tour would adopt the groove rule, "I don't think the 20-handicapper and myself have to play the same equipment...If the average guy can't break 100, give him all the help you want. But when we're competing, I like the idea that we have to test our skills better."
A few years ago in this column, a quote from Joseph Joubert, a French essayist from the late 1700s, was put forth to illustrate the need for difficult issues to be discussed rather than dismissed. Joubert said, "It is better to debate a question without settling it than to settle a question without debating it."
Wise words, words that perhaps Acushnet CEO Wally Uihlein may have taken to heart. A decade ago Uihlein told the British magazine Golf Monthly, "We have never supported the position of bifurcation...Bifurcation is only seriously advanced by those who think that the game is on some edge of ruination and thus as a result of their narrow and biased thinking feel some form of radical surgery is required."
Yet at a recent press conference introducing Gene Yoon, head of Fila Korea and the leader of the investor group that acquired Acushnet from Fortune Brands earlier this year, Uihlein responded to a question about the state of relations between golf's manufacturers and its rulemakers, the USGA and the Royal & Ancient GC of St. Andrews, and did not totally dismiss the concept of bifurcation.
"Obviously, there are issues about the growth of the game and people who think the rules are either too restraining or need to be bifurcated," said Uihlein. "That's a fairly open-ended question depending upon your viewpoint, and I can make an argument for or against bifurcating the rules...What's important to us is to continue to let the ruling bodies make the rules. I really think we need to let the ruling bodies define the issues, and the manufacturers, in the spirit of those ruled upon, need to continue to provide the tension, which ensures that the dialogue is healthy and progressive."
To be clear, Uihlein was not calling for bifurcation -- likely far from it. His comments, however, bode well for the future of the game. If manufacturers and rulesmakers alike are willing to enter into thoughtful dialogue on equipment issues and concerns, then those who claim many courses are being made obsolete by modern technology may at least have a prominent voice in the discussion. As Wall said of the Ohio GA's limited-flight-ball experiment, "We conducted it to let our member clubs see that there may be another option...to see that there's something else they can do other than bulldozers."
If everyone -- golf's ruling bodies, the game's equipment makers and those who play the game -- went into the debate with an open mind, it might be an interesting discussion. Who knows? The end result might even be there's no need to do anything at all.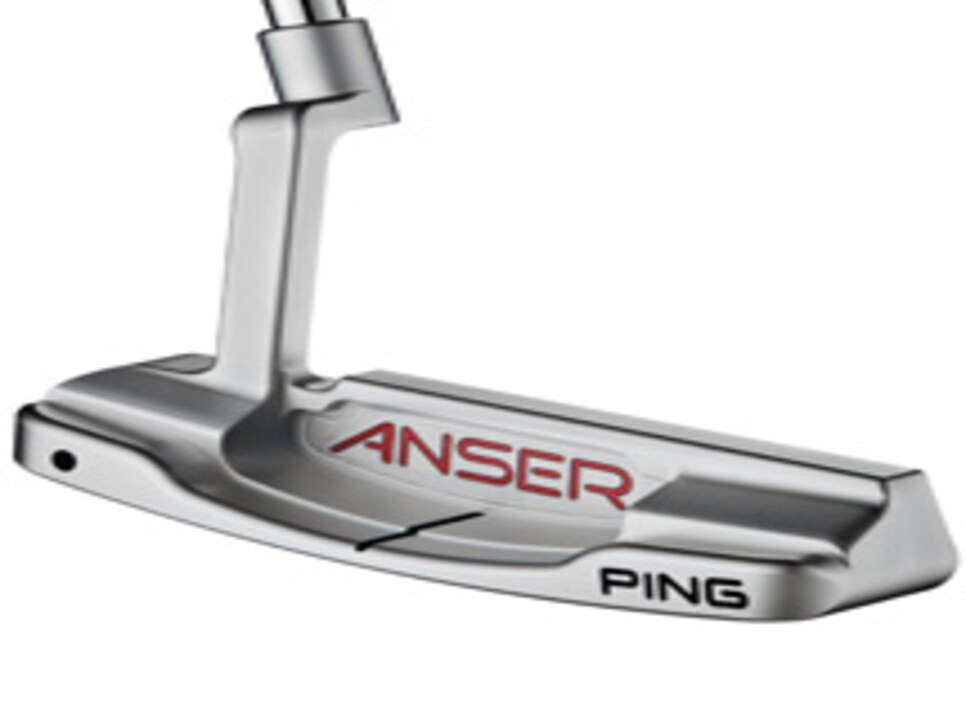 Milled and machined from 303 stainless steel, each model is designed to fit a specific stroke type that can be identified using Ping's putting app. Subtle milling lines on the heel and toe prevent glare. Each putter features a satin nickel finish.
Brendan Steele has played well this season using Titleist's 909D2 driver but changed to the company's newer 910D3 (9.5 degrees) at the Deutsche Bank Championship. Steele finished T-10 at TPC Boston, ranking T-8 in driving accuracy for the week...Lucas Glover had a couple of new additions at the Deutsche Bank Championship, one out of necessity. Glover dinged his Nike VR Pro Combo 9-iron on a rock during a practice round and had the club replaced. He also put his 9.5-degree Nike SQ Sumo² driver back in play. The club is the one he used to win the 2009 U.S. Open at Bethpage Black...Ernie Els went back to his 8.5-degree Callaway RAZR Hawk Tour (he had been using Callaway's Diablo Octane Tour) at the Deutsche Bank...Hybrids were popular at TPC Boston, including additions by Brandt Snedeker (a 17-degree Ping i15) and a trio of Cleveland Mashie hybrids (18, 20.5 and 23 degrees) by Jeff Overton...One player eliminating his hybrid was Anthony Kim, who put a Nike VR Pro Limited 5-wood in play instead. The 19-degree club was opened and flattened one degree to help Kim achieve a left-to-right ball flight...Ryan Moore used a 7-degree Adams 9088 LDA driver at TPC Boston. The club, designed primarily for those in the Long Drivers of America (LDA), is only available in 5, 6 and 7 degrees.