News
Long Putters' Popularity May Not Be Passing Fancy This Time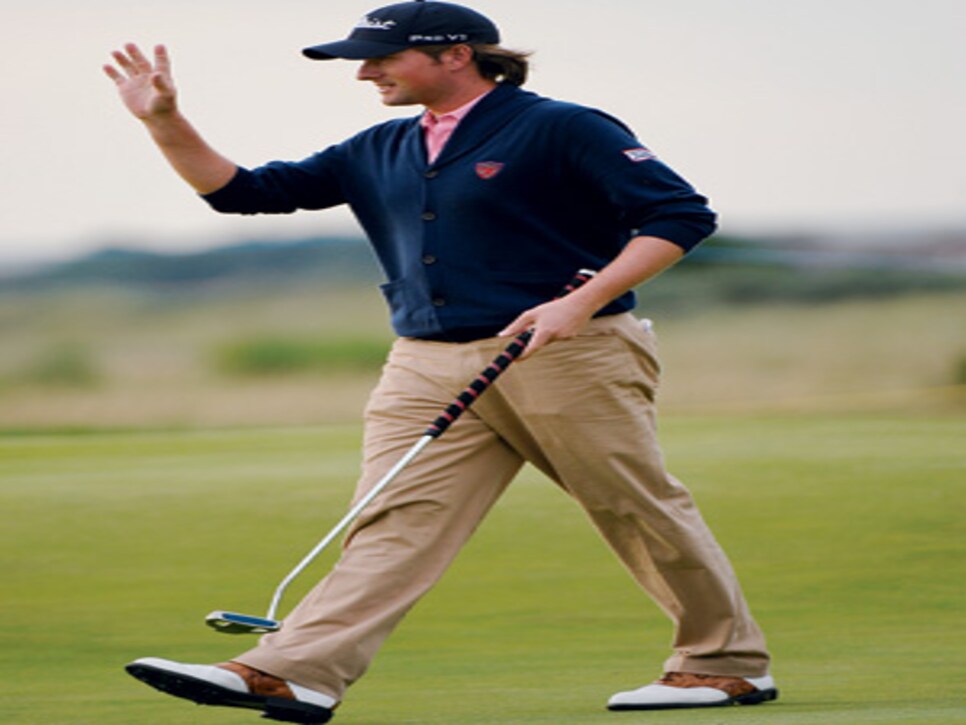 Simpson's Wyndham win was one of six of its kind in 2011.
Adam Scott recently spoke of his decision to try the long putter and the positive effect it had on his game. He also talked about the impact his broomstick (a Scotty Cameron by Titleist Kombi) has had on other players.
"It's gotten guys' interest, that's for sure," said Scott.
That it has. In fact, not only has the success of long and belly putters on tour grabbed the attention of those playing the game for pay, but also of those who make the rules governing equipment.
On the course, long and belly putters have enjoyed an uptick in usage as well as a greater success rate (See Voices, page 41). In addition to Scott at the WGC-Bridgestone Invitational, other longer-than-standard putter users to win this year on the PGA Tour are Martin Laird, Brendan Steele, Keegan Bradley (twice, including the PGA Championship) and Webb Simpson. That's six wins in 37 starts or a 16.2-percent clip. At the Barclays, 19 players used long or belly putters. A year ago that number was six.
Although some may look at such numbers and fear a stampede toward the club sometimes referred to as "a crutch," fact is there have been similar rushes to longer putters before. In 2004 it was not unusual to see more than a dozen players using longer putters. A year later that number was less than half, with those returning to a conventional-length putter espousing the belief that a longer putter can help a player become serviceable, but not outstanding on the greens.
Will we see such a reversal again? Perhaps not. The difference this time around is instead of it being thought of as a panacea for putting woes, players now simply feel they've found a better mousetrap. As Charles Howell III said, "Part of what brought me to try it is that the guys who use them tend to putt well with them, so why not?"
The numbers indicate long putters are working for most players. Currently no fewer than nine players using a longer-than-normal putter are on the plus side of the Strokes Gained: Putting stat, including Howell (ranked 23rd of 190 players) and Matt Kuchar (31st). Even Scott (ranked 134th) can point to improvement. In the three previous years he ranked no better than 178th.
It has been nearly 25 years since long putters were affirmed as allowable under the rules, but there has been debate during that time."We looked at it pretty seriously six or seven years ago," said Mike Davis, the USGA's executive director. "But we write the rules for everyone in the game. It allows some people to play who may not otherwise do so." Davis added that although he didn't see a need for regulation at this time, if there were in the future it would be about the anchoring of the club rather than the length of it. He also noted the USGA and R&A are meeting in the next few weeks. "I am sure it is a topic of conversation that will come up," he said. Given the increase (and success) of those using longer putters, that could be an interesting conversation.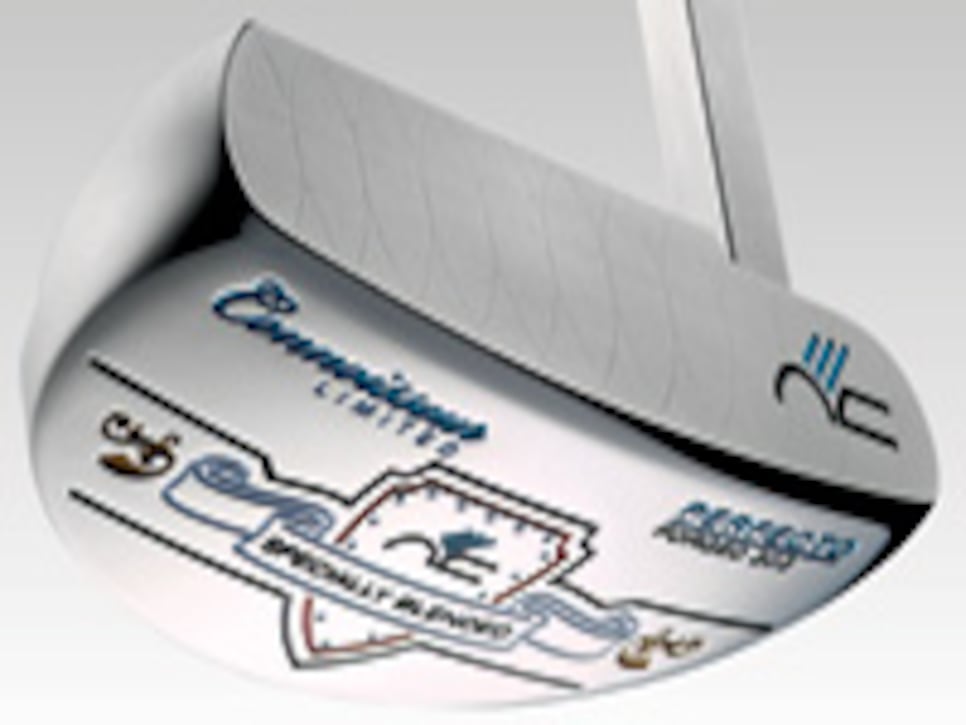 Never Compromise Connoisseur
The Connoisseur Series, features three blade models (Portofino, Robusto and Culebra) as well as the Perfecto mallet. Each is forged from 303 stainless steel and can be personalized using the company's MyCustomPutter.com website.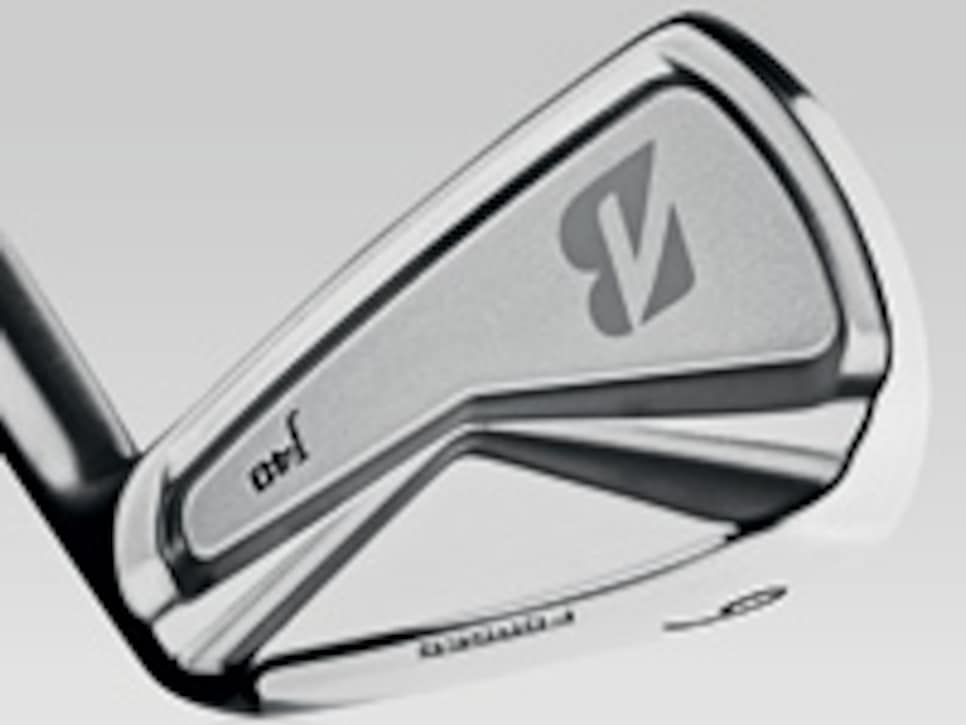 (5-iron through PW, steel shaft). (Lofts: 6-iron: 31 degrees; PW: 47 degrees)
Brandt Snedeker put these irons in play for the first time at the Barclays (he finished T-3, ranking T-17 in greens in regulation) just days before the company formally introduced the clubs.
The irons, forged from 1020 carbon steel, feature a higher face progression for a mid-height launch angle, while the tapered sole design allows for greater versatility in shotmaking. The standard set is an intriguing six clubs: 5-iron through PW (to allow for hybrids to be blended into the set). A 3- and 4-iron are available for an extra $115 per stick.
Usually it's not until the PGA Tour's Fall Series that players start widely experimenting with prototype equipment, but that didn't prevent Adams from bringing a prototype a12 hybrid to Plainfield CC. Unlike other a12 hybrids that have been seen on tour, this one features the Velocity Slot Technology in the crown and sole -- the same used in the company's F11 driver and fairway woods. The slots are designed to allow the face to flex more, thus providing more springlike effect...Hunter Mahan used a prototype Ping G20 driver at the Barclays. The difference from the production version is that the club has a black matte finish instead of gray. Might such an offering be made part of the G20 line? Stay tuned...K.J. Choi switched to Matrix's Ozik Code 6 driver shaft at Plainfield CC. The shaft is lightweight (67 grams) and features a heavier tip section and boron in the mid section to produce a "hinge" for high moment of inertia.