News
Blades Still Have Their Place: The Bags Of A Few Top Players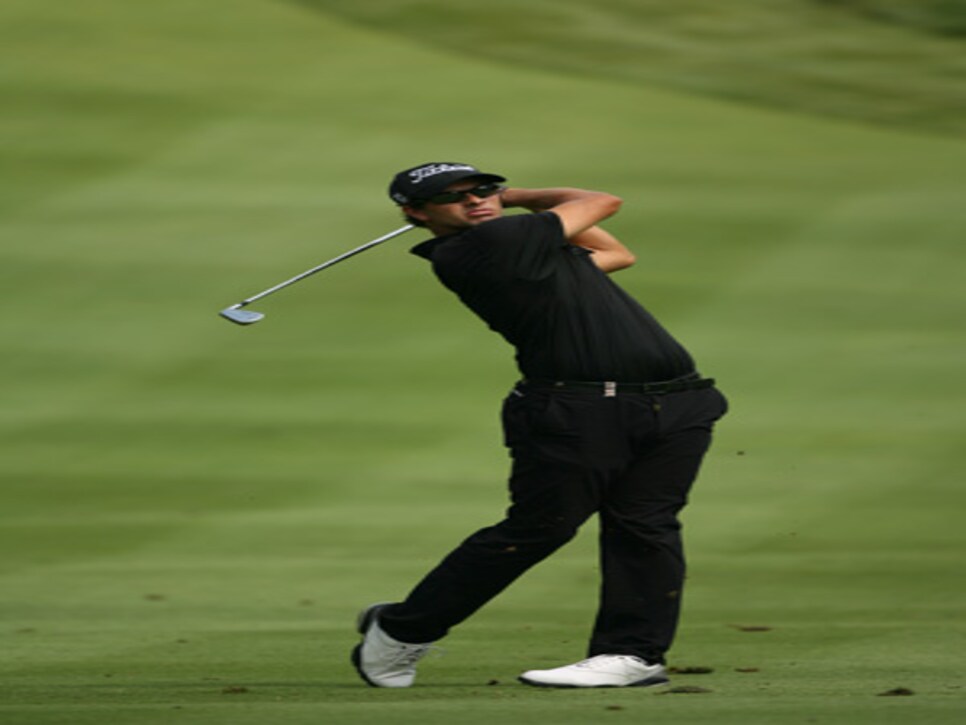 Blade Runner: Elite players such as Adam Scott use muscleback blades to better work the ball and achieve the desired trajectory.
A recent commercial for Wilson Golf has an everyday player asking a bagroom attendant to, "Bring the blades...and the backups." Although not many players actually take a set of backup irons on the course, the message is clear -- for everyday players muscleback blades are simply too difficult to hit.
That's not to say, however, that the old butter knives don't have a place in the game. On any given week between 25 and 35 percent of the PGA Tour uses muscleback blades, a number that has held fairly steady over the past five years. The list of those continuing to play blades is impressive, including 2011 winners Luke Donald (Mizuno MP-62), Rory McIlroy (Titleist MB), Phil Mickelson (Callaway MB) and WGC-Bridgestone Invitational winner Adam Scott, who used Titleist MB irons. Then there are players such as Tiger Woods (Nike VR Blade), Ernie Els (who used a new set of Callaway RAZR X muscle-back irons in Akron) and Rickie Fowler (Titleist MB).
The reason is part look, part performance. Although most players' irons today have a hint of a cavity-back that provides just the right dash of forgiveness, some players can't stomach the look of a slightly larger clubhead or beefier topline that often comes with a cavity-back. Others simply prefer the higher center of gravity found in most pure blade irons, including Woods, who likes to hit the "stinger" 2-iron as well as hit lower-flighted shots into greens with his short irons.
Shot shape also plays a role. Today's balls spin far less, making it easier to simply aim at the flag and fire, especially with a perimeter-weighted cavity-back. For those wishing to maneuver the ball, however, blades offer the best opportunity.
Blades, though, are not for everyone -- even those who would prefer to play them. "I've always wanted to go to a blade iron, to a smaller iron," said Jim Furyk earlier this year at the Travelers Championship. "The problem is when that blade is a lot smaller, the center of gravity gets kicked in toward the heel a little bit more and the club becomes much easier to draw. So shots that I was hitting...at times I'd look up and feel like I made a good shot, but it was always a touch left of where I thought it should be. I didn't want to change my swing or change my approach [so I went back] to my cavity-backs."
Furyk's comments also point to another reason why muscle-backs are not for everyone. Some say it takes a certain type of swing to be effective with them. According to several tour reps, the primary attribute that differentiates a blade from a cavity-back is how the center line of the face is positioned as it relates to the center line of the shaft. In a blade, the center line of the face is much closer. In a cavity back the head is larger so the center line of the face is farther out. The farther out, the longer a player can hold the release. A player such as Furyk is a holder of the release. As such, the cavity-back design works for him. Players who really release the hands -- pros such as Mickelson and Els -- are players who have an easier time getting a blade to square up at impact.
For players such as Mickelson, Woods, Scott, etc., blades provide a no-nonsense approach that allows them to accomplish specific shots. However for those who do not have a courtesy car and a reserved parking spot waiting for them at the next tour event, here's a bit of advice if you insist on playing muscle-backs: Practice. Or bring the backups.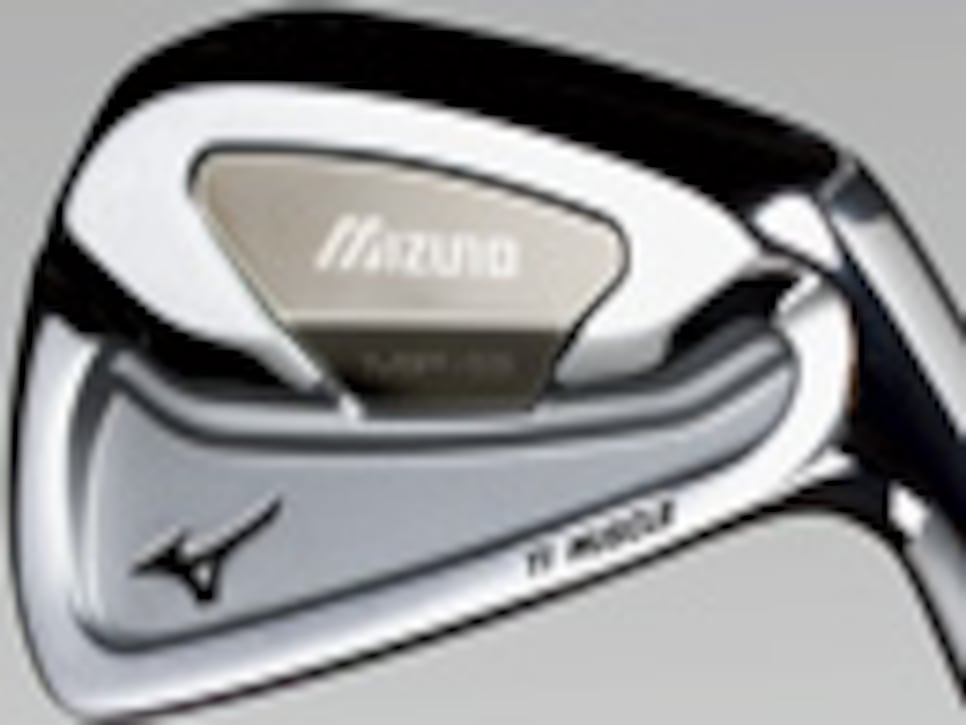 Price: $1,000 (set of eight, steel)
(Lofts: 6-iron: 30 degrees; PW: 46 degrees)
Like the MP-58, the MP-59 utilizes titanium forged directly into the head, this time in the form of a 12-gram wedge behind the face that features a special finishing technique designed to improve feel.
Price: $780 (set of eight, steel shafts)
(Lofts: 6-iron: 29 degrees, PW: 45 degrees)
The G20 irons feature a face that's 10-percent thinner than the G15. This enhances ball speed and saves four grams used to improve perimeter weighting (and lower the center of gravity). Designers also tweaked the hosel transition to keep the forgiving blade length, but make the clubs appear slightly more compact. A multi-material cavity badge made with soft elastomer heel and toe sections improves feel and sound while the CTP structure in the cavity stabilizes the thin face. A new CFS (Control, Feel, Stability) steel shaft was designed to enhance consistency.
There were plenty of first looks at new product at the WGC-Bridgestone Invitational. Titleist had new Scotty Cameron California putters (as well as a new Cameron "Pistolero" putter grip) and Vokey SM4 (fourth-generation Spin Milled) wedges...Nike, meanwhile, had Tiger Woods in its new Free golf shoe (an athletic-type shoe with just six cleats on each sole) while Paul Casey and Lucas Glover used the company's prototype VR Pro Limited driver. The clubhead is fully forged and does not feature the company's adjustable STR8-Fit technology...Mitsubishi's latest iteration of its Fubuki shaft (the K series) was used by K.J. Choi, Jim Furyk, Harrison Frazar and Glover at Firestone. The shaft has a similar torque, bend profile and weight to the Fubuki Alpha, but features a metal band in the butt section (approximately six inches in length) that adds strength and stability.