News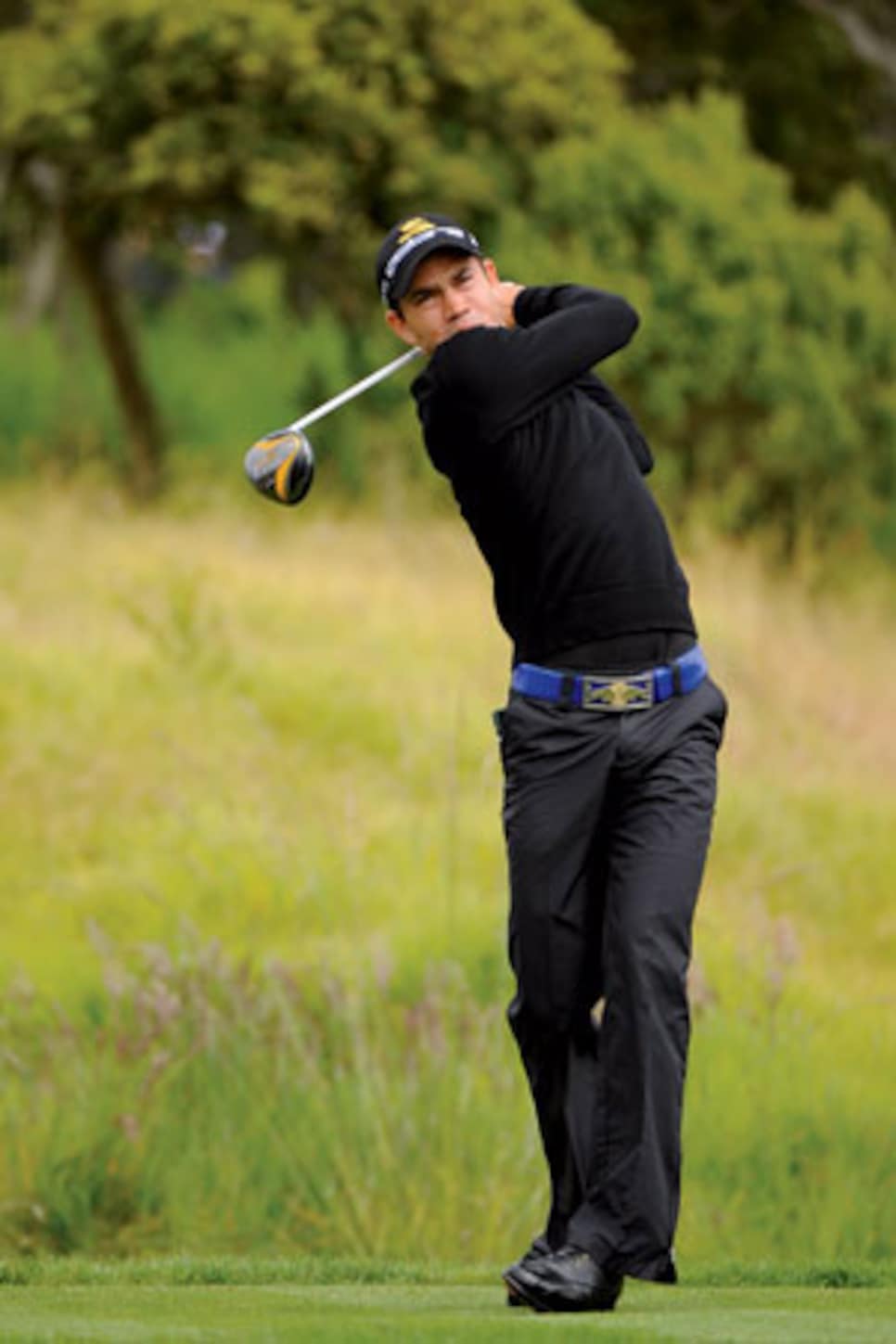 Villegas is leaving Cobra for TaylorMade in 2011.
On July 25, Sarah Brown, an 18-year-old pro competing in her first season on the Duramed Futures Tour, was disqualified for having a nonconforming wedge in her bag during the tour's The International at Concord event in New Hampshire. Problem was, Brown's wedge was perfectly legal. Making the snafu more complicated was the fact Brown was removed from the golf course, leaving no means to remedy the situation. Since that incident, much has been said, written and done in an effort to find out what happened and how to prevent it from occurring again. Here's what you need to know:
After being alerted by another player who had concerns about the legality of Brown's wedge, Futures Tour official Jim Linyard started looking in Brown's bag as she putted out on the ninth green. "I thought it was a little odd," said Brown. "But I knew my clubs conformed, so I went to the 10th tee and hit my tee shot. It was after that things got out of hand."
Linyard and head rules official Kelly Wergin began looking at the USGA's list of clubs and found the Ping Tour-W wedge with 54 degrees of loft and 10 degrees of bounce was among the nonconforming clubs. What they missed, however, was that five such clubs were listed, and the last one, with an "XG" stamped on the hosel, was indeed conforming. That was the wedge Brown was playing. Unaware of the mistake, Wergin disqualified Brown and would not let her finish her round despite Brown's insistence her club conformed.
Isn't there a protocol for rules officials in such situations?
There is. According to Zayra Calderon, CEO of the Futures Tour, a "black-and-white" protocol exists for such situations, and officials can let players in these instances complete their round. "But clearly we need to do more educating," she said.
Is the rule that confusing?
Not really. The Brown incident wasn't a problem with the groove rule, but rather poor decision making by rules officials. The rule was in place. A protocol for applying that rule was in place. It simply wasn't followed. That is not a problem with the rule itself. That is a problem with the application of the rule.
Did Brown receive an apology?
Absolutely. Calderon and LPGA commissioner Mike Whan both phoned Brown to express their apologies and concern over the issue.
Did Brown get more than an apology?
She did. A few days after the incident -- and after turning down an initial offer of $2,000 -- Brown reached a settlement with the tour. Although the terms were not disclosed, Brown was asking for (among other things) prize money equivalent to eight under par in the tournament ($5,638) and a waiving of her entry fee for LPGA Q school, which is another $4,000 to $5,000. That's about $10,000 worth of concessions if indeed it is what she received. Brown also asked that the prize money equivalent count toward the money needed to finish in the top 10 and earn a tour card. If she did earn a card (highly unlikely as she currently ranks 101st on the money list with just $3,639 in nine events), she asked the tour to graduate 11 players instead of 10. To date, her tour earnings do not reflect any of the settlement.
Although it is not uncommon to see a player leave an equipment company mid-year (such as Rocco Mediate recently did with Callaway), it is not often a player announces his intent to join another company for the following season once his current pact runs out -- but that's what Camilo Villegas (right) has done.
Currently under contract to Cobra (which was recently acquired by Puma), Villegas says he is moving to TaylorMade in 2011 and will use the company's clubs, ball, and glove while wearing TaylorMade headwear, use a TaylorMade staff bag and wear Adidas Golf (TM's sister company) footwear.
Several players have tried the dual driver formula (most notably Phil Mickelson at the 2006 Masters), but it's not often a player tries a no-driver strategy. Chien-Soon Lu, however, bucked the trend at the U.S. Senior Open at Sahalee CC. Lu not only went driverless, but employed a pair of 15-degree 3-woods. One was a Tour Edge Exotics CB; the other a TaylorMade R9. Lu used the Exotics CB on holes where a fade was needed. The R9 was used on holes where he sought a straight or right-to-left ball flight...Plenty of hybrids were in play at the U.S. Senior Open as seven players had three hybrids in the bag (including Fred Funk) while four players used four hybrids (Mitch Adams, Allen Doyle, John Grace and Tom Norton)...Most unusual iron set at Sahalee went to Tom Lehman, who used a Cobra Forged 2- and 3-iron, TaylorMade rac 4-iron, TaylorMade Burner 5- through 8-irons and then back to the Cobra Forged for the 9-iron and pitching wedge.