News
Browne's Win Underscores The Importance Of Correct Putter Loft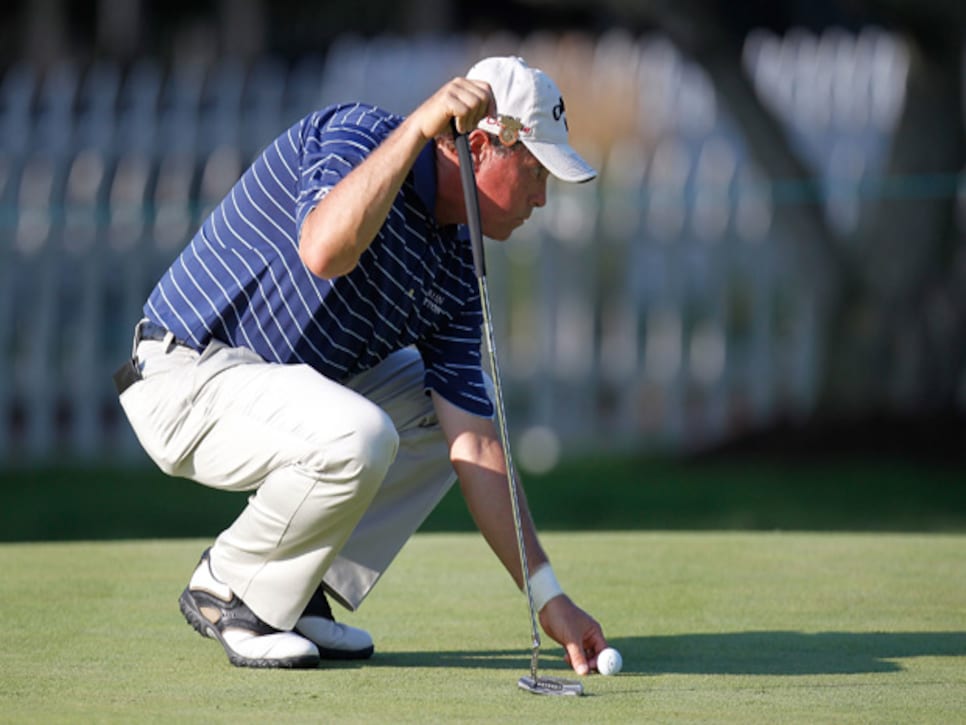 Degrees Of Separation: Aided by a newly lofted putter, Browne outdistanced the field.
After a practice round at Inverness Club in preparation for the U.S. Senior Open, Olin Browne went to Callaway's tour van and asked the techs to add 2 degrees of loft to his Odyssey Black Series i #1 putter, boosting the loft to 6 degrees. Doing so, said Browne, gave his putts a smoother roll and the results can't be argued: Browne won the Open by three shots while ranking third in putts taken (108, including just 76 in the first three rounds), punctuated by a 30-footer for birdie at the final hole.
Incredible as it may sound, putter loft is a key to success on golf's pro tours. Each putter design has minor differences in loft, each intended to create a pure roll. But the design is effective only if the person putting uses the appropriate stance and stroke. And since most players inadvertently add or subtract from their putter's inherent loft, tweaking the loft of the putter can be beneficial.
"If you had talked about launch angle on putts to a tour player five years ago, he would have looked at you like you were nuts," said Duane Anderson, R&D analyst for TaylorMade. "But it's a critical aspect in getting players in the right putter loft. Just one degree can make a huge difference. If you have an uphill 20-footer, do you want to drive the ball into the ground? Of course not. You need to launch the ball as efficiently with a putter as you do with a driver. If golfers notice their putts bouncing and skidding, then they probably have the wrong loft on their putter."
For some, that requires a substantial adjustment. At one point in his career, Phil Mickelson needed to accommodate his strong forward press by using a putter with 7 degrees of loft. Also, Dave Stockton Sr., who similarly kept his hands way ahead at impact, won a pair of PGA Championships using putters with between 5 and 6 degrees of loft.
Others need less loft. In fact, it's not unusual for players using long putters (where there's no forward press and the putter generally strikes the ball on somewhat of an upswing) to use as little as 1 degree of loft. Ball position also plays a role in determining the proper loft. Jim Furyk, for example, positions the ball off his front foot and routinely uses a putter with 1 to 2 degrees of loft to compensate for that. No matter the loft on a player's putter, the goal is always the same: launch the putt between 3 and 4 degrees.
"Four degrees at impact gives me optimum roll," Mickelson told Golf World last year. "If you have too little loft, it beats it right into the ground and then the ball has a hop to it, as well as what I call a hot roll where the ball takes off on you. If you have too much loft, it is coming up off the ground before it starts to roll and will often come up short."
Although ball position and stroke play a role in determining the correct putter loft, green conditions, contrary to popular belief, should not.
"I often get asked whether a putter should have less loft on slick greens," putter designer Scotty Cameron told Golf World in 2003. "The answer is no. I've studied speed in the studio and found that a putter with 4 degrees of loft [assuming no forward or backward press] performs optimally regardless if the greens are rolling at 6 or 13 on the Stimpmeter."
A player's dominant eye, however, does factor into the loft equation. A right-handed player who is left-eye dominant is going to see more loft than there actually is and vice versa for a right-eye dominant player. That can really affect what the putter looks like and the wrong look can translate into a loss of confidence even before pulling the trigger on a putt. That's the last thing a professional -- or amateur, for that matter -- wants on the greens.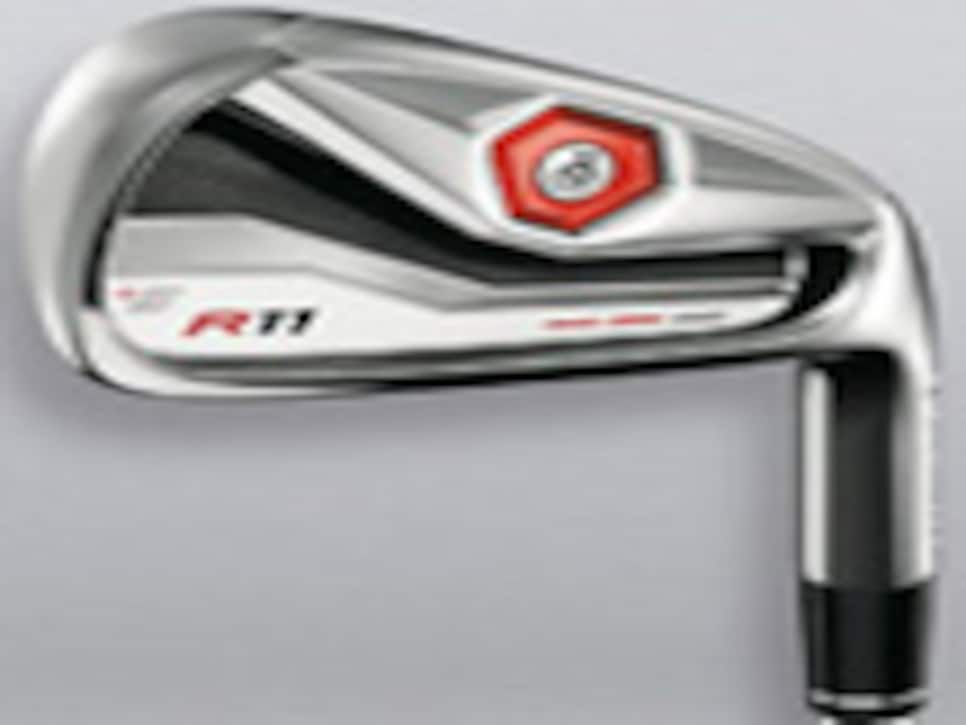 Price: $799 (set of eight, steel)
The R11 irons feature a red precision-weighting port to guarantee a precise swingweight and center-face center of gravity in each iron. Progressive shaping has the longer irons with larger soles and the shorter irons more compact and workable.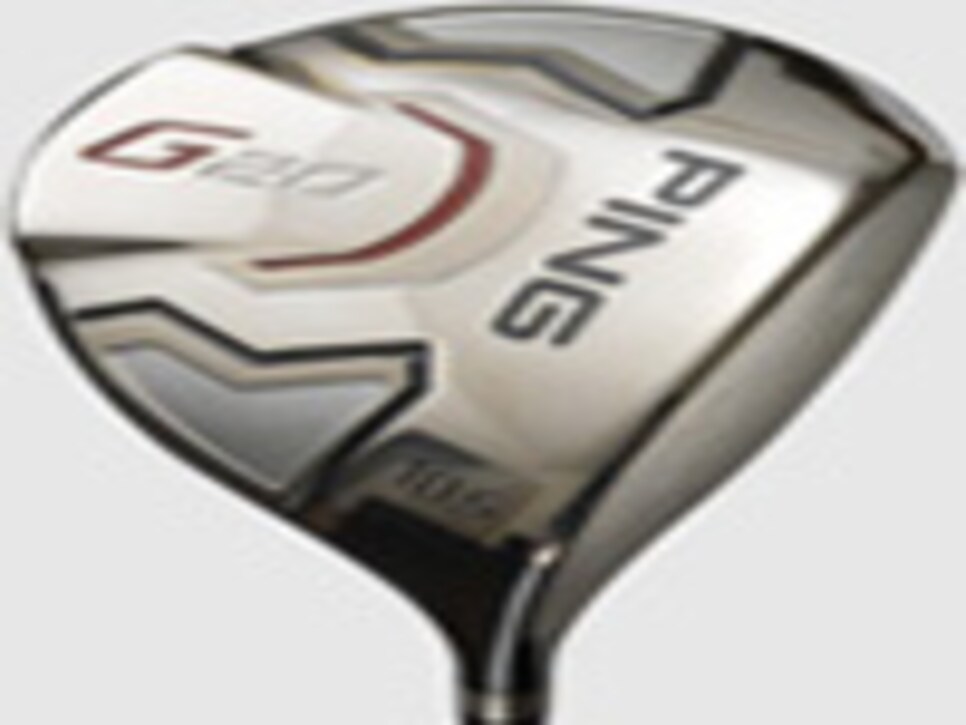 (Lofts: 8.5, 9.5, 10.5, 12 degrees)
Ping's engineers utilized external weighting in the G20 driver to create a center of gravity that produces a higher ballflight with reduced spin from its G15 predecessor. The weight used was saved by using Ti 8-1-1 -- a lighter, lower-density titanium alloy than was used in previous Ping drivers. As with the G15, the proprietary TFC 169D high-balance-point shaft (a tour version of this shaft also is available) allows golfers to swing a club with more mass at the same speed as a lighter club, thus producing more ball speed and a higher moment of inertia for benefit on mis-hits.
Mark O'Meara finished second at the U.S. Senior Open using one of Ping's recently introduced Anser Milled Series putters. O'Meara used an Anser 2 model (he used the original Anser 2 to win two majors in 1998), but asked Ping to lessen the weight in the head. To do so the company removed 303 stainless steel from the back, heel and toe, and replaced it with aluminum, dropping the weight from 343 grams to 316 grams...Callaway made Stuart Appleby 112 dozen balls with his "apple-bee" logo but the logo was too big for his liking. Instead of going in the bag, the balls were sold at The Greenbrier...After an outing at Olympia Fields CC, Ricky Barnes' clubs were stolen from his car, causing him to scramble to replace his Wilson irons, Callaway wedges and fairway wood and Odyssey putter before the Greenbrier Classic...Greenbrier Classic runner-up Bill Haas debuted a Scotty Cameron Del Mar prototype with a deep-milled face at the West Virginia event.