News
Player Opinions Vary On How Much Rare Air Affects Distance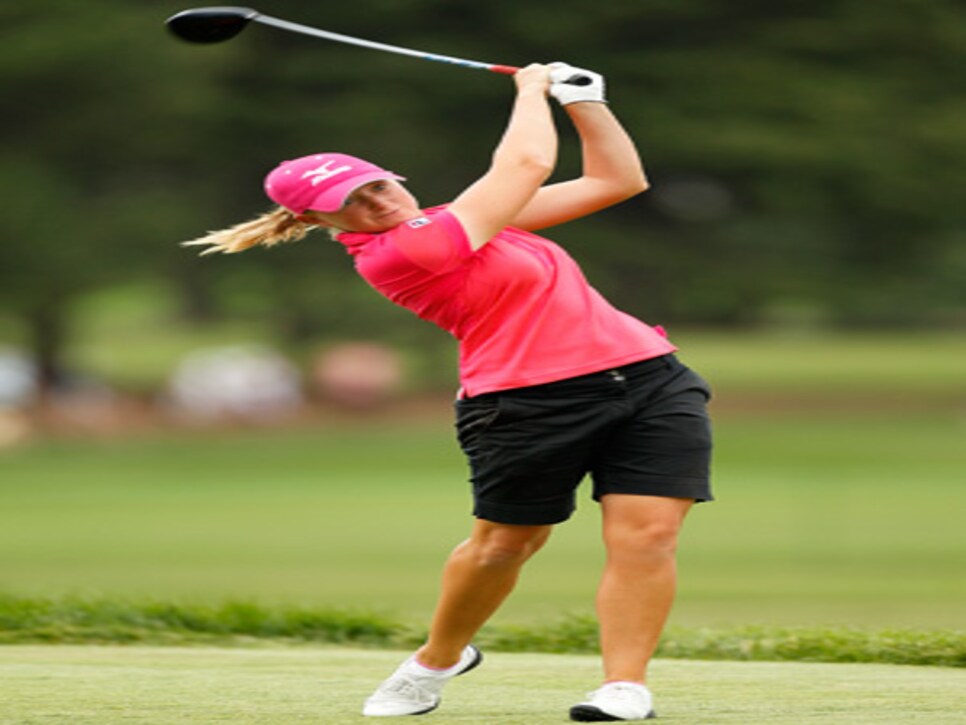 Rocky Mountain High: Lewis noticed a significant difference in carry in Colorado last week.
The U.S. Women's Open played on The Broadmoor's East course featured the longest layout in the event's history at 7,047 yards. Or was it?
Conventional wisdom says that at 6,500 feet altitude the ball flies approximately 10 percent farther. But opinions from players at the Women's Open varied as to whether or not that axiom held true.
Stacy Lewis was a believer. "On a 450-yard hole I hit a 9-iron into the green," said Lewis. "The altitude, it just really offsets things, and [the course] doesn't play anywhere close to the number."
Adjusting 10 percent for altitude would mean The Broadmoor was really playing closer to 6,300 yards than 7,047. Michelle Wie, however, said that theory depended primarily on how well one made contact.
"The altitude is tricky because you have to hit it solid for it to kick in," said Wie. "If you just mishit a driver a little bit, even though it goes straight, it's not going to go anywhere."
Cristie Kerr, however, disputed Wie's claim. "It's pretty much on every shot that you have the altitude," said Kerr. "[But] if you're in the rough, it doesn't matter. You're not going to get air under the ball."
Getting air under the ball is the key to, well, taking advantage of thin air -- and the evidence to the benefit of a higher launch at higher altitude is more than anecdotal. According to a trajectory model, players with LPGA-level ball speeds and spin rates (145 miles-per-hour ball speed and 2,800 rpm's of spin) can increase their distance by boosting their launch angle. At sea level such launch conditions would benefit from a launch angle of approximately 13 degrees. But at 6,500 feet, 14 or 15 degrees of launch is preferable.
Unlike the U.S. Senior Open at The Broadmoor in 2008 when 20-plus pros altered the lofts on their drivers to take advantage of the conditions (e.g., Jim Thorpe added 3.5 degrees), only a handful did so at the Women's Open as many felt the effect was either negligible or non-existent. "You don't have very many shots that are level, so it kind of gets canceled out," said Paula Creamer.
Equipment changes or not, the altitude and its effect were on the minds of most players. "I'm having a hard time doing all the math," said Angela Stanford. As for the math as to whether or not The Broadmoor played at 7,000 or 6,300 yards, the answer was probably somewhere in the middle.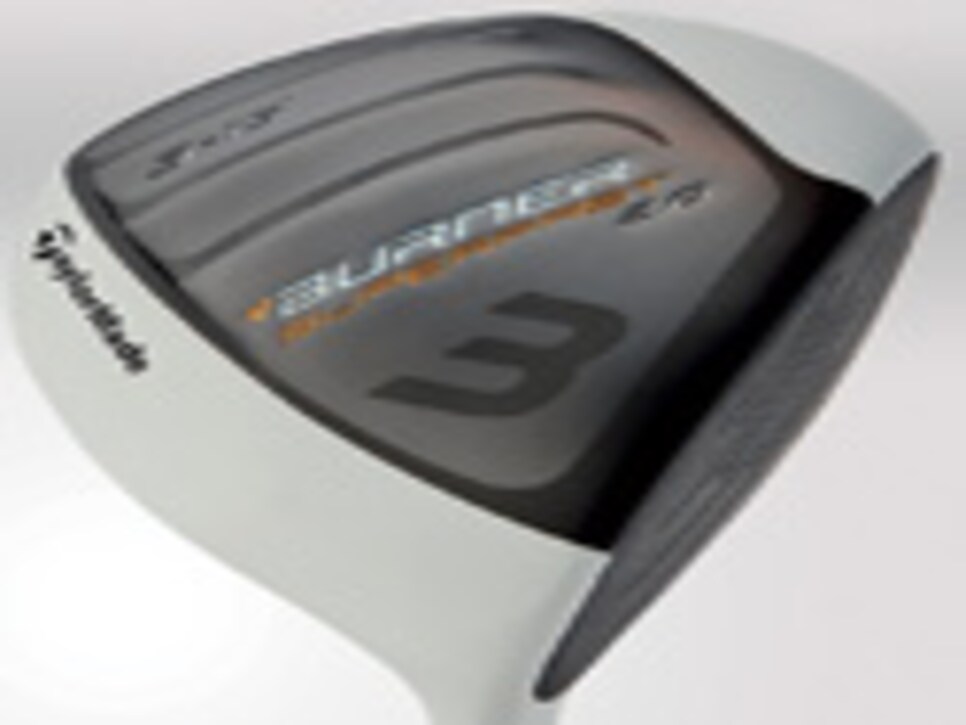 Taylormade Burner Superfast 2.0
(Lofts: 15, 17, 18, 21 degrees)
At 198 cc's, the head of this fairway 3-wood is the same size as the original Callaway Big Bertha driver. The triangular geometry of the clubhead allows for a lower and deeper center of gravity, which is designed to promote higher launch and lower spin. A larger face area increases the clubface's sweet spot, and a long 43.75-inch shaft is designed to increase swing speed and distance -- an expected trait in a fairway wood this large. The clubhead's matte white finish is designed to reduce glare and to aid alignment by contrasting with the black club face.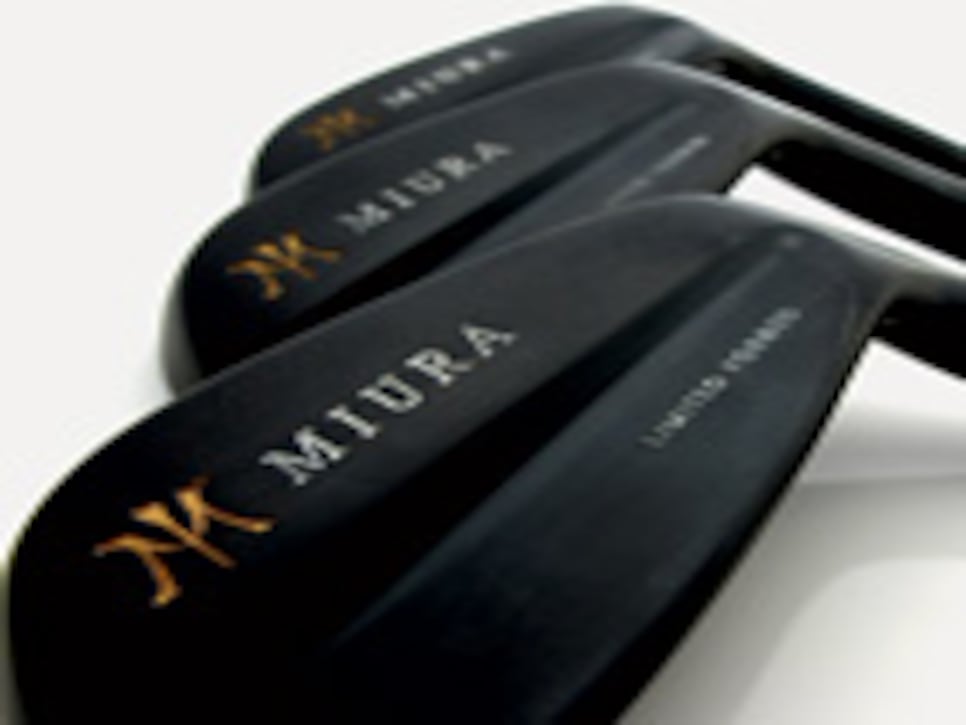 Miura Limited Forged Black Blade
These limited-edition irons from Japan-based Miura are forged black blades with a finish that will, says the company, change over time to a silvery gray, mostly on the center of the clubface and on the sole, starting at the leading edge.
Paula Creamer made a modest change to her set makeup at the U.S. Women's Open, taking out a wedge and adding a TaylorMade Rescue hybrid. "I normally have four wedges in my bag, and I have three this week," said Creamer...Kirk Triplett put Ping's G20 driver in play a few weeks ago, but at the John Deere Classic he added the 3-wood (15 degrees) and hybrid (17 degrees) as well. Triplett finished T-22 in the Quad Cities...Kris Blanks came to Silvis, Ill., ranked T-175 in putting average but putted well enough (ranked T-10) to finish T-12 at the Deere after returning to his old Scotty Cameron by Titleist Del Mar putter that features a custom slant neck...Titleist wedge designer Bob Vokey tweeted this past week that he is working on a "Links Grind" he said, "it allows the leading edge to move through firm turf without digging." Expect to see some players using the grind at the British Open.