News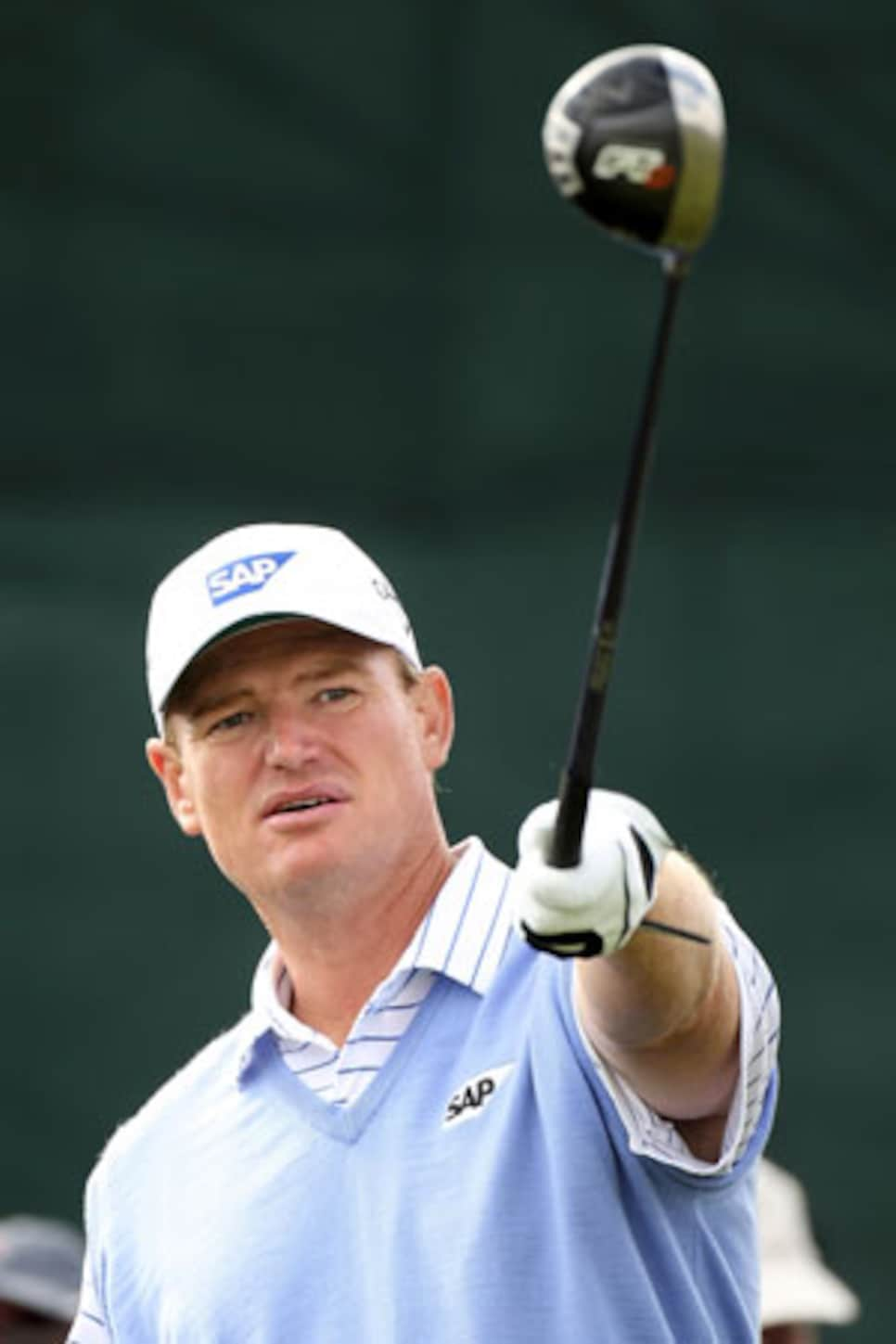 Driver heads have gotten bigger over the last 10 years.
How long ago was 2000 -- the last time the U.S. Open visited Pebble Beach GL? Well, the last original "Peanuts" comic strip appeared in newspapers, the musical "Cats" closed on Broadway and Tiger Woods won the U.S. Open using Titleist irons, and a 260cc Titleist 975D driver. He also made news by using a multilayer, urethane-covered golf ball while most players in the field used wound balata balls.
Needless to say, things were different then, particularly golf equipment.
At Pebble Beach in 2000, Hal Sutton and Jim Furyk were cutting edge because they used a solid-core ball (the Top-Flite Strata), as was Phil Mickelson for using Yonex's cavity-back Super Rekin irons with graphite shafts. Of course, when most irons are forged muscle-back blades with steel shafts, anything remotely out of the ordinary is considered cutting edge.
Although some things have remained constant (such as Titleist topping the ball count and Titleist and Cleveland battling for wedge supremacy), many brands and technologies that ruled back then no longer hover near the top of the ball and club counts -- and vice versa. In 2000 the Maxfli Revolution was the No. 3 ball on tour (behind the Titleist Professional and Titleist Tour Prestige), and Mizuno was in the midst of a six-year run as the top iron on tour. Other popular iron models included the Tommy Armour 845-V25 and Ben Hogan Apex. Today, Armour is a store brand for Sports Authority, and the Hogan brand was purchased by Callaway and has -- at least for now -- been shelved.
The most popular driver model on the PGA Tour (by a wide margin) was Titleist's 975D which had a clubhead size of 260cc (far below the 460cc of most of today's drivers). Ping's TiSI was second in usage, and TaylorMade's driver dominance didn't start until the next year. Driver lofts were considerably lower, too -- averaging around 8 degrees. At this year's U.S. Open the average loft was about 1.5 degrees higher.
Golf balls underwent a substantial change in 2000, and the Open at Pebble Beach played a significant role. Four months before the Titleist Pro V1 made its tour debut, Tiger Woods' record-breaking U.S. Open win with Nike's solid-core Tour Accuracy set the stage for the paradigm shift to multilayer, urethane-covered balls.
But perhaps most interesting in looking at the equipment played at that Open is not what has changed, but how the seeds of today's technology were being sown. In 2000 you had to look hard to find a hybrid. Only three models could be found -- TaylorMade's Rescue, PRGR's 200i driving iron and the Cobra Baffler. At this year's U.S. Open there were 142 hybrids from 11 manufacturers. There also were plenty of spike marks on the greens in 2000 as nearly half the players on tour still wore metal spikes. Although metal has all but disappeared from everyday play, about 20 percent of players on tour still wear the "nails."
You didn't expect everything to change in a decade, did you?
Ping brought its new S56 blade iron to the U.S. Open and three players -- Angel Cabrera, Louis Oosthuizen and Gregory Havret put the clubs in play. Havret, in fact, saw the irons for the first time on Monday of Open week. The irons feature a tungsten weight positioned shallower in long irons to move the center of gravity farther back for higher launch, and deeper in short irons for more control and penetrating trajectory.
Want to play the same driver as U.S. Open champ Graeme McDowell? It'll cost you only $100. McDowell used a Callaway FT-3 -- a five-year-old model with a 365cc clubhead. The club currently is selling at Edwin Watts for $99.99. Ironically, it is the second-straight Open won with a close-out driver. Lucas Glover's Nike Sumo2 was selling for $149 at the time of his win last year at Bethpage...Ernie Els had some new wedges for the U.S. Open. The two-time Open champ asked Callaway to build him a pair of Vintage X-Forged wedges (54 degrees loft, 14 degrees of bounce and a 56-degree that was bent to 59 degrees with 14 degrees of bounce). The bounce was changed and moved more to the rear of the sole versus the constant radius sole grind that Els previously had. The design was to help Els specifically with shots from the rough and off tight lies...Alexis Thompson started her professional career by signing an endorsement contract with Cobra-Puma Golf. At the LPGA ShopRite Classic, Thompson played Cobra's S2 driver, S2 3-wood and S2 Forged irons as well as the company's Baffler Rail hybrid. Thompson missed the cut at Dolce Seaview Resort.