News
Eighteen Months In, The Groove Rule Prompts One Question: Why?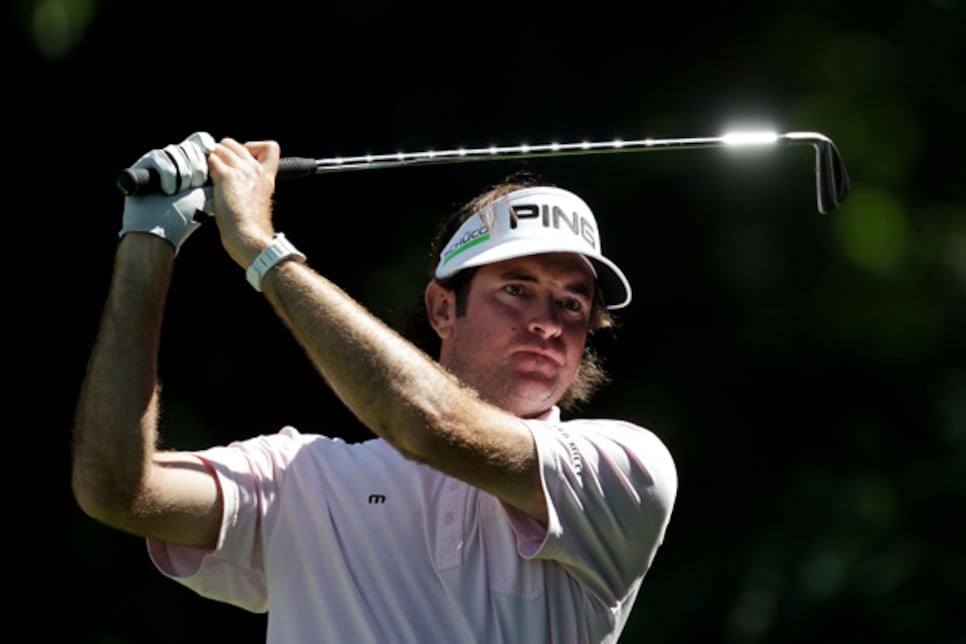 Bubba Watson feels the new grooves have had no impact on his game.
In a Q&A on the USGA's website last year focusing on the condition of competition regarding grooves, the following exchange explained the intent behind the new guidelines:
*Q: Why were the rules changes made? *
A: The changes are designed to reduce spin on shots played from the rough by highly skilled golfers, and thereby restore the challenge of shots played from the rough to the green. This should result in an increase in the importance of driving accuracy.
The early returns, however, seem to indicate that hasn't happened.
Driving accuracy this year is at 59.92 percent -- its lowest at this point in the season in the last decade and more than a full percentage point lower than at this time in 2009, the last year U-grooves were allowed on tour. Perhaps more important, that figure is way off the 66.78 accuracy number in 2002 and the 65.35 number in 2003 when the distance explosion on tour was in full force.
While Dick Rugge, the USGA's senior technical director, has long held that it takes at least three years before conclusions from tour statistics can be made, those are still disappointing numbers. This year's U.S. Open marks essentially the halfway point of that three-year window, and those hoping the rule would somehow penalize bombers and make them change their approach to the game have seen no such dramatic shift.
Those figures -- along with the voices of those who play for pay using the new grooves -- seem to indicate that the groove rule was an awful lot of trouble for not a lot of payoff.
"I don't think changing the grooves affected anything," said Bubba Watson. "I think it's the same. It didn't affect me one bit, chipping, pitching, everything's the same. It didn't affect me at all. Just because computers and all these generated numbers say it's going to affect all this stuff, that doesn't mean it will. And it didn't."
That's not to say some players haven't found success this year while finding fairways. Four of the top 20 in earnings reside inside the top 20 in accuracy (Luke Donald, David Toms, Matt Kuchar and Mark Wilson). Six, however, are outside the top 100 (Phil Mickelson, Martin Laird, Aaron Baddeley, Rory Sabbatini, Dustin Johnson and Jason Day).
"It was a non-event," said Donald. "Scoring hasn't really changed. There's a little bit of a difference in spin, but sometimes that actually helps. Sometimes when you want that chip to release a little bit, now it does. Before with the grooves if you caught it a little thin, it would kind of catch and come up short. Certain shots, it made it easier."
Not that everything is easier. Comparing current stats to the same period two years ago, scoring is slightly higher (71.34 to 71.16) and shots from the rough from 50 to 150 yards are essentially ending up a foot farther from the hole. Scrambling from 30 yards and out is flat.
"Obviously there are some shots where you're at a disadvantage now [compared to] the things you were able to do before," said David Toms. "I think guys just figured it out. Certainly there are some times when you might not be able to get it as close as you once did, like downwind on firm greens. But overall it wasn't that big a deal."
Although it may not be a big deal in terms of performance, it was for equipment manufacturers who spent significant sums re-tooling for the new groove statute, as well as for players such as Taylor Fontaine, who was disqualified from a local U.S. Open qualifier last month for using non-conforming grooves. The hullabaloo last year over the grandfathering of the Ping Eye2 clubs that led to a clash of words between Phil Mickelson and Scott McCarron wasn't a pretty moment either.
To be fair, the driving accuracy of winners on the PGA Tour this year is modestly better than in recent years. Plus, the correlation between a player's rank in driving accuracy and his rank on the money list also has improved this year. The collapse of that correlation from 2003-06 was one of the key metrics the USGA pointed to when it began researching grooves and spin.
Still, driving accuracy has declined and, significantly, players and fans don't see an obvious difference. Given that, the question shouldn't be "Why were the rules changes made?" but rather "Was the rule really necessary in the first place?"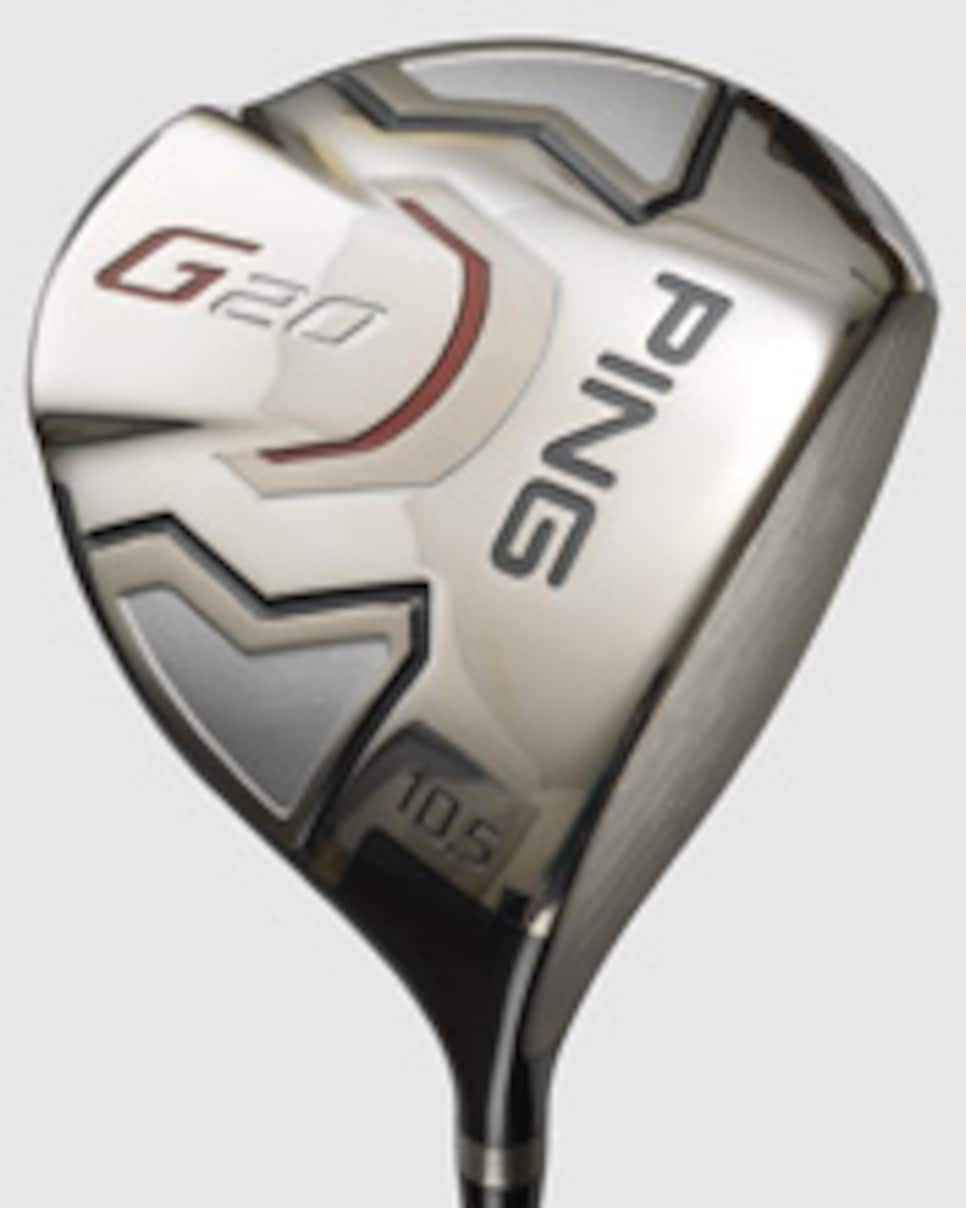 Ping G20 Price: $300. (Lofts: 8.5, 9.5, 10.5, 12 degrees) Although not yet available to the public, Ping's G20 driver debuted at the FedEx St. Jude Classic with Lee Westwood, Kirk Triplett and D.J. Brigman using the titanium club. The driver has a high-balance-point shaft that redistributes mass while keeping the same overall weight and swing weight.
Recently seen in Kevin Streelman's bag was a set of Wilson's yet-to-be-released Staff FG V2 irons. The clubs are a cavity-back players iron with extra mass positioned behind the impact area...Sergio Garcia is known to have a penchant for heavy shafts in his woods, but in Memphis Garcia used Aldila's Rip Beta 90 shaft in his driver, 15 grams lighter than his usual ultra-heavy, 105-gram model. Garcia also used the new shaft during his successful U.S. Open sectional qualifier...The Yes! C Groove Natalie putter used by Mark Wiebe at the Greater Hickory Classic at Rock Barn measured 45.25 inches and weighed 500 grams. The company will be offering that model in a long version later this year...Christina Kim changed to a Callaway RAZR Hawk Tour driver (7.5 degrees) at the LPGA State Farm Classic. Kim finished T-35 while hitting 47 of 56 fairways (83.9 percent).