News
Choi Grabs Players Title Thanks, In Part, To Oversize Putter Grip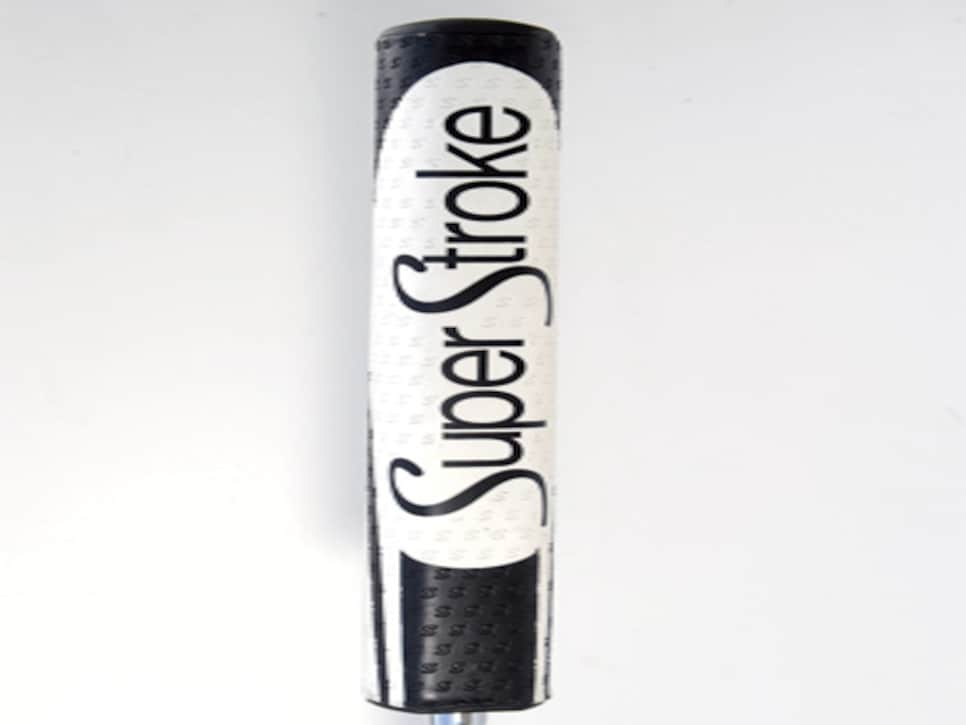 Follow The Leader: Choi's success with the SuperStroke Fatso grip led other players to give it a try.
K.J. Choi is one of pro golf's great tinkerers. Last year he tried putting sidesaddle at the British Open, and this season he has used four different sets of irons and put four hybrids in his bag at the Masters. But the one piece of equipment Choi routinely returns to is his Odyssey Tri-Hot2 putter with a SuperStroke Fatso grip -- a product Choi (who won the Players with the Tri-Hot2/SuperStroke combo) became intrigued with while watching an infomercial in 2006.
Warming to the idea of a grip that reduced wrist movement in the stroke, Choi shelled out $49 for one of the grips. The behemoth of a handle measured approximately 1.67 inches in diameter -- or roughly twice the size of a conventional putter grip.
"There was something about my putting that I always felt...was missing," said Choi in 2007. "I saw this infomercial [for the grip], and it just talked about how by using this grip makes you use the shoulders when you putt. It did look ridiculously big. But I practiced with it, and I felt like it was working for me."
It certainly was working for Choi at the Players. Coming into the event ranked T-114 in the tour's new strokes gained: putting stat, Choi ranked second for the week at TPC Sawgrass, saving an average of 2.051 shots per round.
It also worked well enough for Choi to win the AT&T National and Memorial in 2007 along with the Sony Open in Hawaii the following year. Oversize putting grips, however, are not a new idea. In his 1979 The Short Way to Lower Scoring, Paul Runyan wrote, "I suggest you avoid grips that seem a bit thin in overall diameter. You will find that a thicker grip encourages a firm-wristed stroke."
Such a philosophy has been employed by numerous players over the years. John Daly, for example, adds up to four wraps of tape under the grip of his putter to help keep his wrists from getting overly active. But Choi's success has had other tour pros giving it a try, including D.J. Trahan, Eric Axley, Mathias Grönberg, Trevor Immelman, Harrison Frazar and Robin Freeman, who led after the opening round of the 2010 Senior PGA Championship using an oversize putter grip.
It worked for Matt Bettencourt too. After struggling for years on the Nationwide Tour, Bettencourt switched to a SuperStroke grip midway through 2008. Ranked 90th at the time in earnings, Bettencourt went on to win two events and secure a PGA Tour card. "It may have saved my career," he said.
It didn't need to save Choi's career, but it has added to his bank account, including $1.7 million for winning the Players. Of course, Choi may have had an inkling of that back in 2007 when he was asked if he felt the $49 he had spent was a good investment. "Oh, yeah," he said, while giving the thumbs up.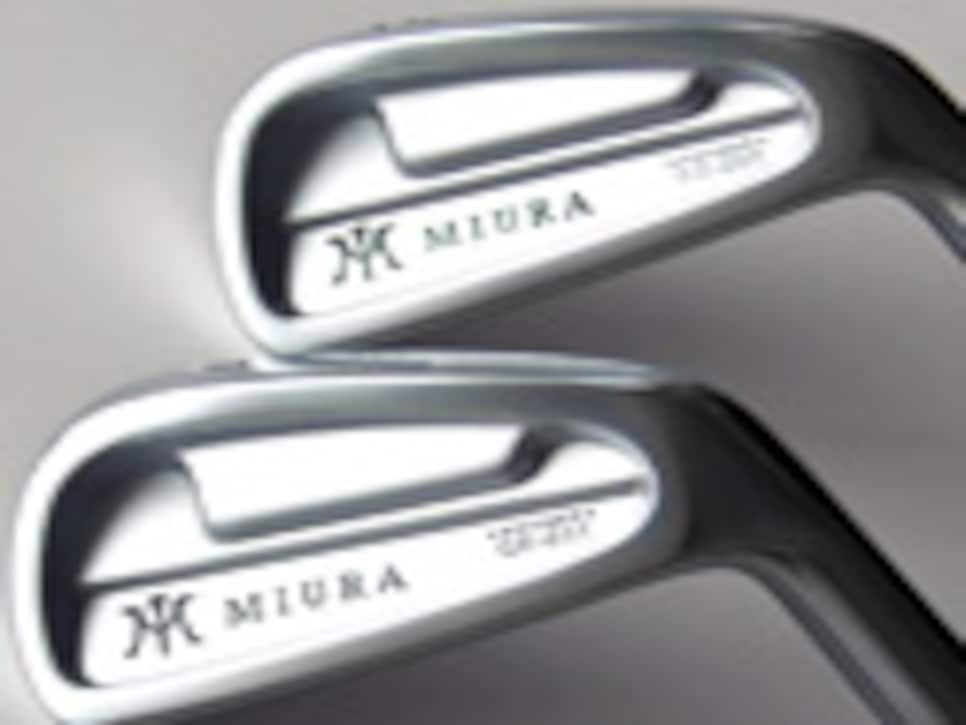 Price: $1,800. (6-iron loft: 30 degrees)
A "sweet spot" muscle in the back cavity is designed to produce the ball flight of a blade in a cavity-back design. The forged irons come with a nickel satin finish and this model was used by K.J. Choi in winning the Players at TPC Sawgrass.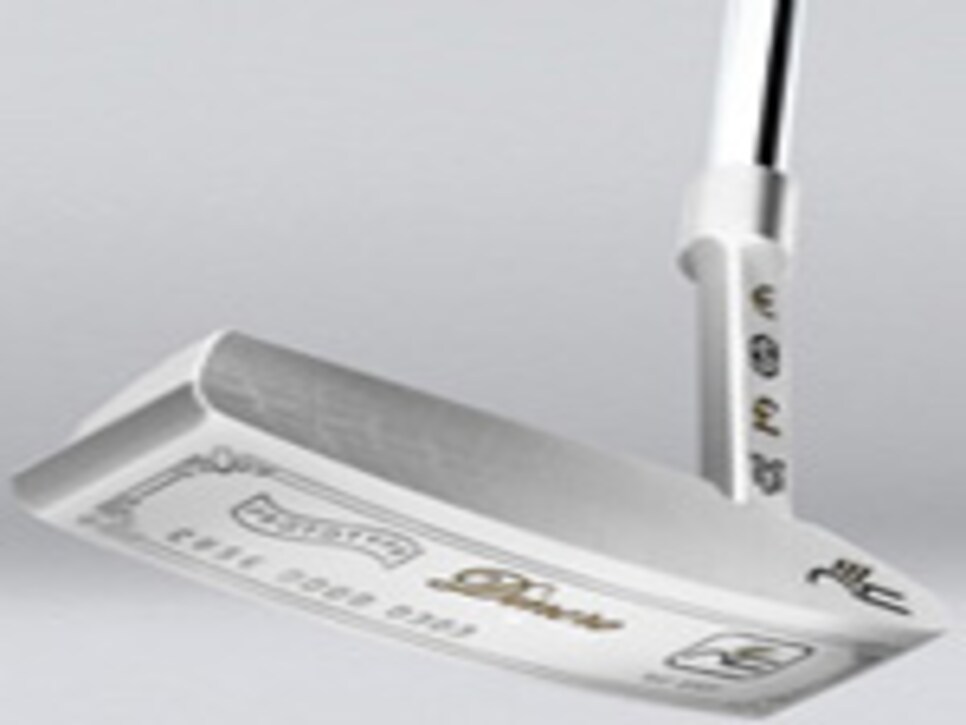 Never Compromise Dinero Series
Price: $299. (Four models: Baron, Exec, Mogul, Tycoon)
Never Compromise has launched four new models in its limited-edition Gambler Series of putters. The Dinero line is forged from 303 stainless steel. As with all Gambler putters, the artwork on the sole is noticeable. The Baron (shown) is a slant-neck blade while the Exec blade features a plumber's neck. The Mogul is a heel-shafted, smooth-neck mallet while the Tycoon (which David Toms used at the Players in finishing second) is a swan-neck blade. Custom options such as a choice of grips, paintfill and other personalization cost an additional $50.
Alvaro Quiros, who was T-6 at the Players, used a new Callaway X-Forged 60-degree C-grind wedge with 10 degrees of bounce. Quiros also had some grinding done on the sole to provide added relief in the heel and toe. The finishing touch was his name engraved on the club and paintfilled in Spain's colors...While testing a TaylorMade Burner SuperFast 2.0 driver Monday at the Players, Matt Bettencourt provided TaylorMade techs the following feedback: The 8.5-degree club (bent to 7.5 degrees) felt too light and didn't sound loud enough (as Bettencourt prefers a very loud sound). Normally hot meld would be added to the weight port to make it heavier, but that would mute the sound even more. Instead, the techs placed a light weight in the toe port and added lead tape to satisfy the weight and sound requirements...For those of you wondering what the offending putter was that Charley Hoffman snapped in two on Thursday at the Players, it was a Scotty Cameron by Titleist RedX 3.