News
Total Distance Efficiency Is Among Tour's Telling Numbers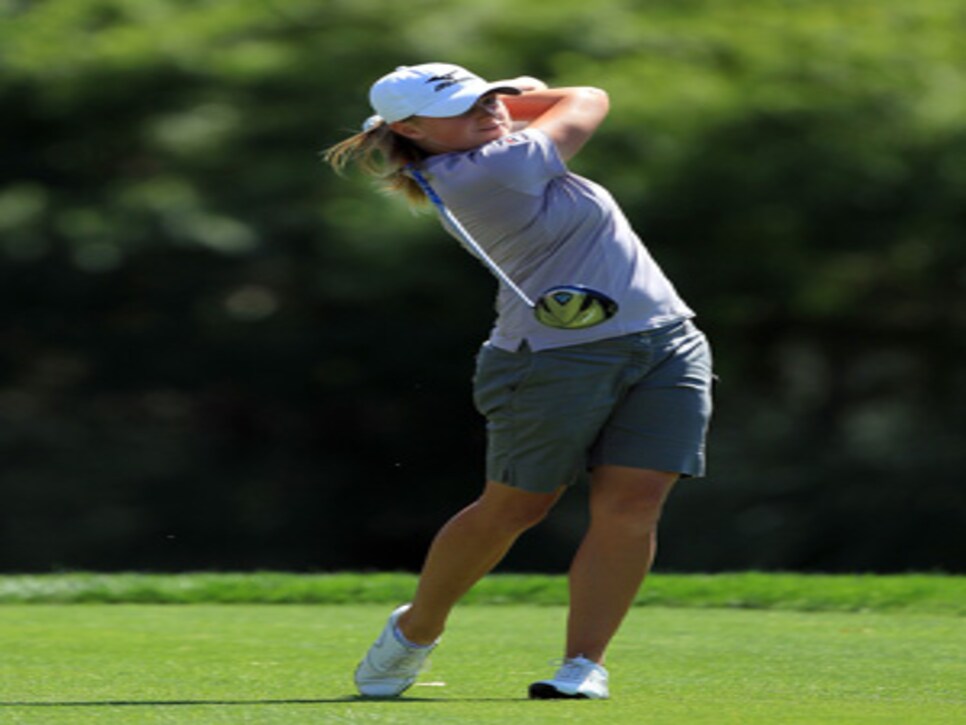 Lewis boosted her distance by upping her efficiency with the driver.
At the LPGA's Avnet Classic, Stacy Lewis said she has gained 25 yards on her tee shots through a blend of swing changes, conditioning and a proper driver-shaft combination. Whether or not that is actually true is up for debate (Lewis averaged 254.8 yards last season and adding 25 yards to that would make her the tour's longest driver. She is, however, currently averaging 264 yards), but it does point out that, regardless of the endless hours pros spend getting "dialed in" to their equipment, not all of them are achieving maximum efficiency off the tee.
To max out on distance off the tee, players need to get the best match with their driver, golf ball and launch conditions. Although numbers are not available for LPGA players, digging deep into the PGA Tour's ShotLink database provides a statistic that offers one way to look at how efficient a player is off the tee. It is called Total Distance Efficiency, which is the ratio of a player's ball speed to distance.
What is the key to efficiency? Almost without exception it is a combination of high launch with low spin. The top 20 players in Total Distance Efficiency on the PGA Tour average 1.46 degrees more launch angle than the tour average (12.16 degrees compared to 10.7 degrees) and spin it 183 rpms less (2,467 to 2,650).
Just because a player is efficient off the tee, however, does not necessarily mean he is long. Brian Davis, Jeff Maggert and Scott Verplank, for instance, all rank among the top 20 in efficiency but average less than 280 yards per drive. All three, however, have a swing speed less than 107 miles per hour (the tour average is slightly above 112 mph) so they are getting the most out of what they have to work with.
For players such as Maggert and Verplank, the ability to squeeze out as many yards as possible reflects a lot of work on the launch monitor. The ability to see the numbers allows players to work with their equipment companies on getting the right loft and the proper shaft to produce the best ball flight. Such work has allowed Maggert, for example, to get down to 2,313 rpms of spin this year according to ShotLink.
Conversely, there are several good players who are inefficient off the tee. Luke Donald might be closing in on the No. 1 spot on the World Ranking, but he is statistically the fourth-worst in efficiency of the 185 players ranked. U.S. Open champion Graeme McDowell is not much better, ranked 174th. Both are victims of high spin rates: Donald's spin rate of 3,071 is the third-highest on tour, while McDowell's spin number of 2,923 is the 20th highest. Tiger Woods is another inefficient player. Although Woods has not played enough the last two years to be ranked, in 2009 he had the 10th-fastest swing speed on tour at 119.17 miles per hour. But his launch angle was low at 9.56 degrees (ranked 167th) and his spin high at 2,865 rpms -- a direct contradiction of the high launch/low spin mantra most tour players strive for.
The reason for these numbers, however, is not ignorance on the part of Donald, McDowell or Woods, but rather the decision to make a tradeoff they feel benefits their respective games. As Woods said in 2009, "I've always told the guy at Nike, 'Build me a ball that spins, and it'll be my responsibility to take it off.' That's my job. I'll hit more club. I'll do something to take that spin off. But I want to be able to be aggressive around the greens."
As with all equipment decisions, you need to find the right balance for your entire game, not just the tee ball. But if you don't think you're getting the yards you should from your driver, perhaps it's time to take a look at your distance efficiency. You may not get the 25 yards Lewis claims she has found, but you're likely to pick up a few -- perhaps even enough to turn a few heads on the first tee.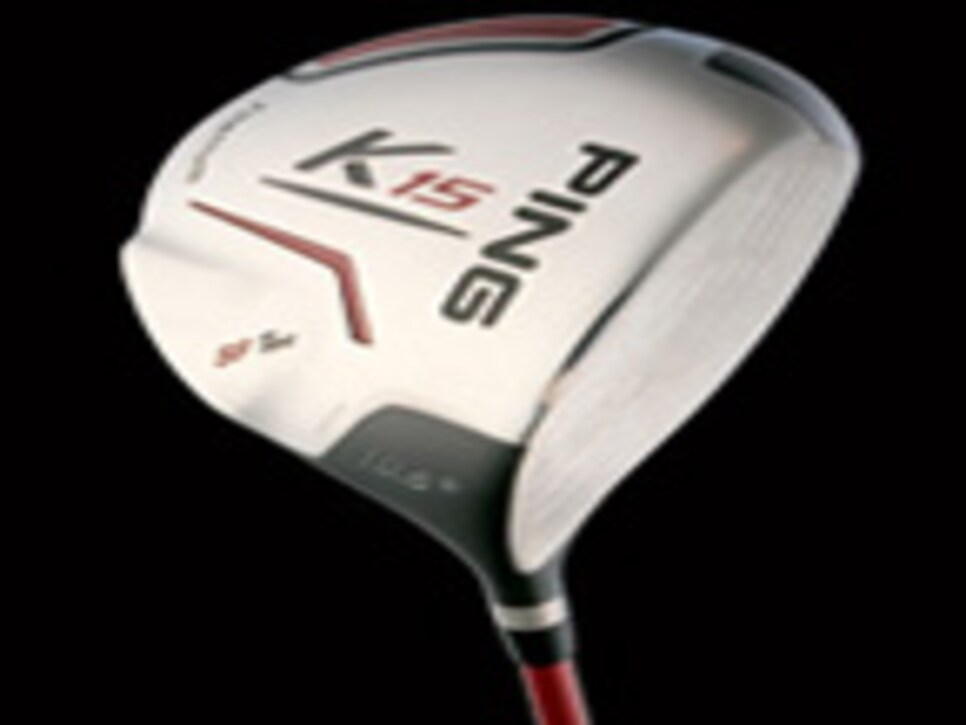 (Lofts: 9.5, 10.5, 12 degrees)
Although designed as a game-improvement club with the largest face of any Ping driver and an external weight pad near the heel (to keep players from leaving the club open at impact), Maria Hjorth used this model in winning the LPGA's Avnet Classic.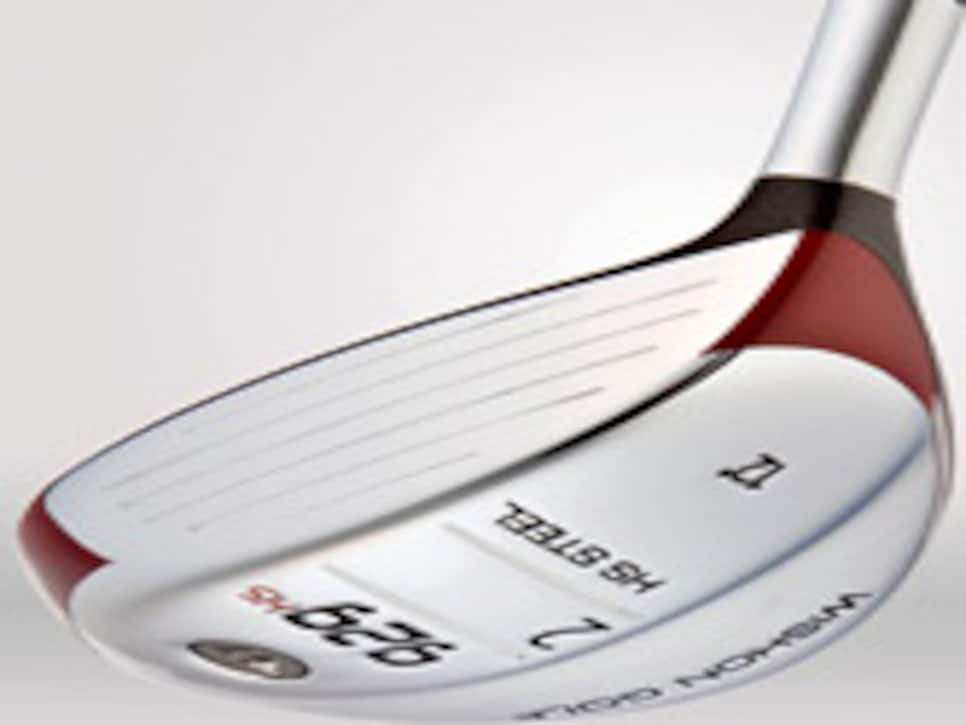 (Lofts: 12, 14.5, 16.5, 18, 21.5 degrees)
The name Tom Wishon may not be well-known to the masses, but his designs have been played on all the major tours through the years. Wishon's latest creation is his 929HS fairway woods. The stainless-steel clubs boast a high spring-like effect face made from a HS350 high-strength steel alloy, but perhaps its most unique feature is its separately attached, soft stainless-steel hosel that can be bent plus or minus 4 degrees for loft and lie angle adjustments. The clubs also feature a split-level sole design. The 929HS comes in five lofts including a 12-degree 2-wood.
Bubba Watson made a couple of last-minute equipment moves at the Zurich Classic of New Orleans. The afternoon before the tournament started Watson changed the grip on his Ping Redwood Anser putter and also added a 64-degree Ping Tour-S TS wedge. Watson used the club to hit a key bunker shot on the first playoff hole that allowed him to make birdie and extend the overtime...K.J. Choi finished T-3 at TPC Louisiana with a new TaylorMade R11 3-wood (15.5 degrees) in his bag. Choi already used the R11 driver...Another player going with white clubs was John Rollins, who put an 8.5-degree R11 driver in play. Rollins was T-2 in accuracy (80.4 percent) and T-12 in distance (299.6 yards) in finishing T-26...How persnickety can some tour players be about their equipment? Consider Jeff Maggert's time in Ping's tour van checking the loft, lie angle, swingweight and length of his irons. Maggert also weighed each grip before they were put on to make sure the weight was consistent...Jerry Kelly was one of the first players to try a lightweight driver when he used a 44-gram Mitsubishi Diamana shaft in a Cleveland DST driver last year. Kelly continued his preference for lightweight in New Orleans changing to a sub-300 gram Cleveland Launcher TL 310 (8.5 degrees) driver.