News
Why Hybrids Played A Major Role For Some At Augusta National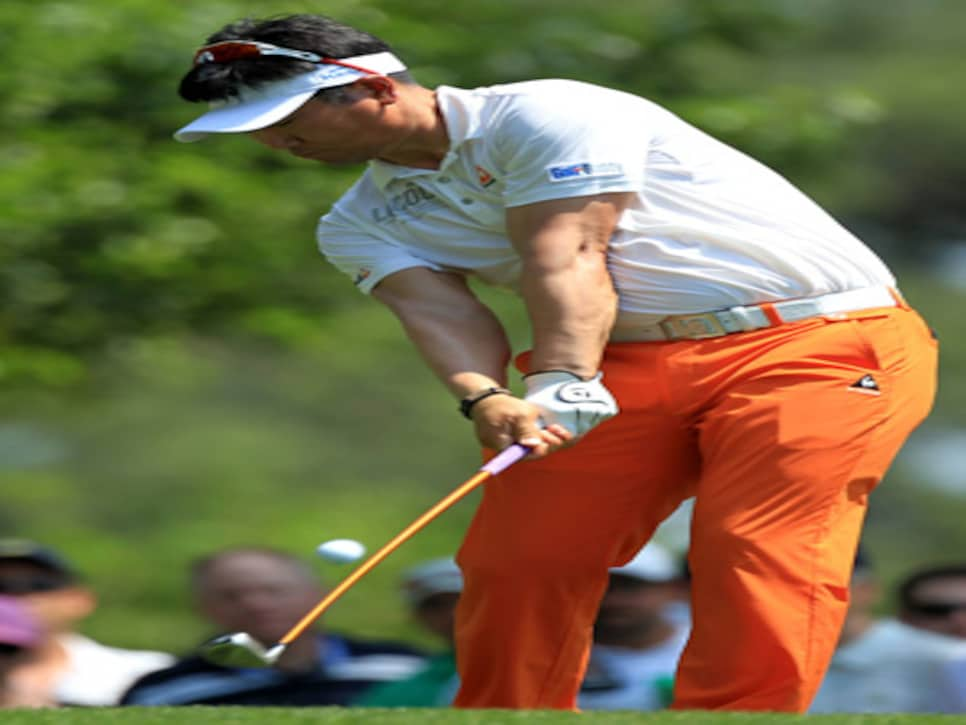 Height Is Handy: Yang used one of his four hybrids in the final round at the par-3 fourth hole.
Since hybrids returned to prominence around the start of the new millennium, golfers have grappled with two questions: How many hybrids should be in the bag? And: What clubs should come out?
, two players, K.J. Choi and Y.E. Yang, showed that just because you are highly skilled doesn't mean hybrids can't stretch well into the iron set.
Choi and Yang each went with four hybrids. But does there come a point at which players are taking something out of the bag they shouldn't be? In short, how far is too far down the set to go with hybrids?
For Yang it was a matter of progression. "I swapped out my 5-iron with a 5-iron Rescue last year around this period," said Yang, who used that club to hit a magnificent rescue shot on the 17th hole during the second round of the Masters. "The year before that, I swapped my 4-iron for a 4-iron Rescue, and a few years before that I changed my 3-iron to a 3-iron Rescue. It's easy to hit. It creates a lot of loft, as well, if you need a high shot. It gives you a lot more variables and options when you try to be more creative on the field and it definitely helps me."
For evidence of "it definitely helps me," look at Yang's second shot into the par-5 13th at the Masters Friday. A 2-hybrid from 240 yards to about a foot -- a shot that likely would not have stopped on the green had he hit a 2-iron.
While Yang, who finished T-20 at Augusta National, has been a hybrid man for some time, Choi's fascination with the clubs is more recent, born out of his tendency to tinker. After all, this is a player who went to a side-saddle putting stroke the week before the British Open last year.
"I think my personality is that I want to try," said Choi. "Whatever is in my mind, I have to get it out. I have to try it and test it. That's just the type of person I am. The worst thing you can do to yourself is wanting to do something, but not having the courage to do it. And I don't want to be the type of person who regrets not testing something out when I feel it's right."
Choi's Masters hybrid experiment left few regrets as he used the clubs expertly, finishing T-8. Like Yang, Choi's move to four hybrids was a step-by-step process, except the time frame was condensed. Choi added the third hybrid at Bay Hill and the fourth -- a 28-degree Adams Idea Pro a12 prototype -- at the Masters. His iron set started at the 7-iron. "In order to contend at major tournaments, I felt the need to get the ball up in the air better, higher, and to be able to stop the ball on the greens better," said Choi.
Choi accomplished that mission. The question, however, is that if these two accomplished professionals are using four hybrids, then what are you still doing with the 3-, 4- or 5-iron in your bag?
WILL ADAMS STICK TO PUTTER PLAN? YES!
When Adams Golf purchased Yes! putters for $1.5 million in a January bankruptcy auction, Adams CEO Chip Brewer noted Yes! was "not a damaged brand" and the move made sense for the company, which had wanted to be in the putter category. Brewer also said he would keep the brand separate, without putting the Adams name on it, and that the company would concentrate on selling existing inventory with some new products expected in the fall.
Adams' first official product news involving Yes! shows Brewer is sticking to those words. Adams announced it is bringing eight Yes! putters to market. Five of them -- Abbie, Callie, Sandy, Tracy andVictoria II -- were previously introduced in the U.S. The Abbie Forged will sell for $200 while the rest will be $150. The remaining three offerings -- Ann, Christina and Laura -- are models new to the U.S. market.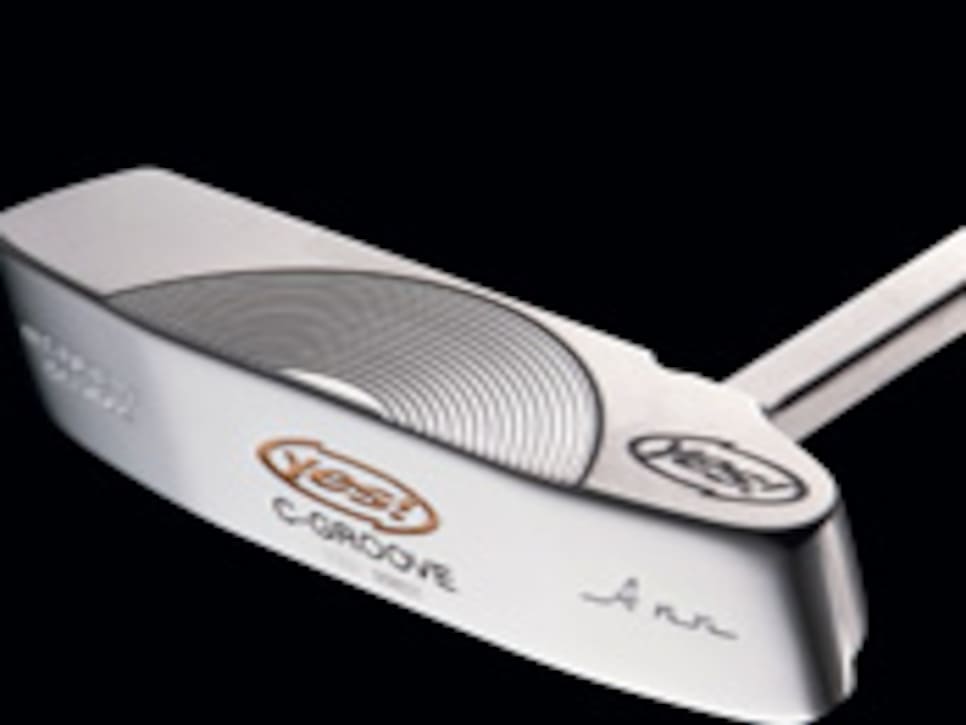 Ann (right) features a 355-gram, stainless-steel head with a cavity-back blade shape, toe-down weighting and a single alignment line in the cavity. Christina is a face-balanced blade with a double-bend shaft. The stainless-steel, 350-gram head also features a single sight line in the cavity as well as a tri-level sole where the heel and toe are slightly raised to prevent stubbing the sole on the turf. Laura is a classic mallet shape (think the original Ray Cook shape). The 350-gram, stainless-steel head is face-balanced with dual sightlines in the cavity. The putter utilizes a double-bend shaft and some of the club's markings are done in pink.
All of the putters feature Yes! hallmark C-Groove face technology and cost $150. Fitting options include lengths from 32 to 37 inches and lie adjustments of plus or minus 2 degrees on double-bend shaft models and 3 degrees on conventional shaft models.
Many players on the PGA Tour will have their wedges bent so the loft is different than what is stamped on the club. Valero Texas Open champ Brendan Steele is one of them. Steele used a Titleist Vokey Spin Milled C-C 60-degree wedge bent to 62 degrees to great effect in Texas, including for the chip shot on the final hole that set up the clinching putt...Charles Howell III added a couple of Ping products to his arsenal at the Valero Texas Open -- a 9-degree G15 driver and a B60 putter (Howell has used the B60 on and off throughout his career). Howell finished eighth at TPC San Antonio while ranking 20th in driving distance and T-29 in putts per round...Kevin Streelman also made a driver switch at the Valero, using Cleveland's Launcher Ultralite TL 310 (9.5 degrees) with a Miyazaki Kusala shaft. Streelman ranked T-18 in driving distance in finishing T-15...Many players made adjustments to their long-game setups because of the high winds at TPC San Antonio. Among those making changes were Chris Kirk, who benched his 17-degree hybrid for a Titleist MB 3-iron, and Bobby Gates, who removed a 52-degree wedge in favor of a Titleist CB 3-iron.