News
Putter Brings Scott A 'Long' Way (And Nearly History) In Short Time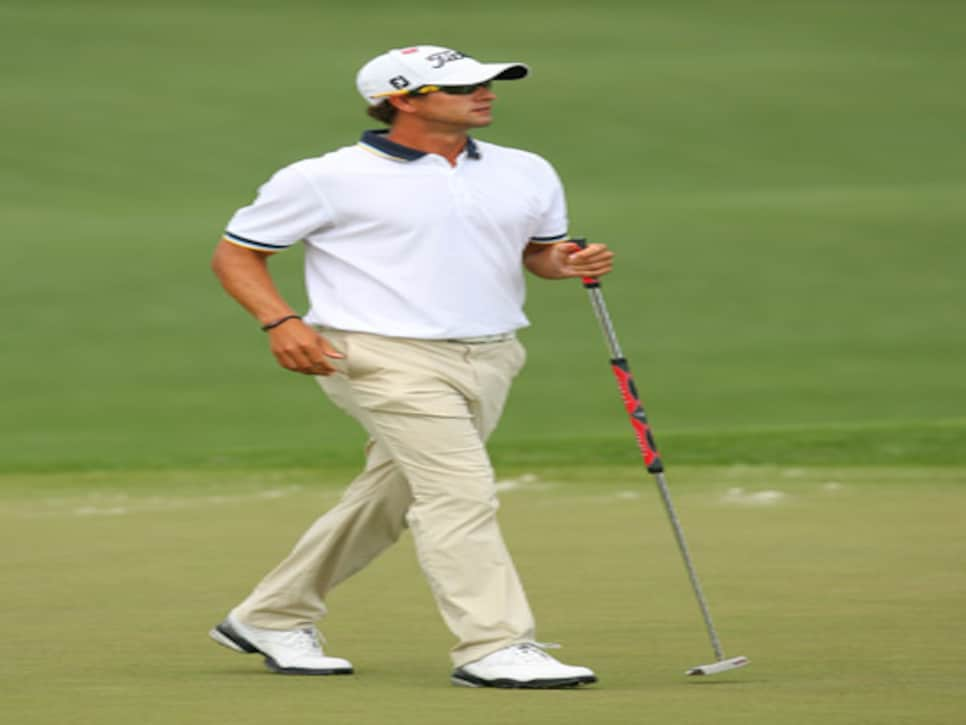 Long-ing For Victory: Scott had the long putter's third major runner-up in five years.
By almost winning at Augusta National, Adam Scott nearly became the first player to win a major using the long putter.
Now before folks get worked up: This means one of the Grand Slam events. There have been senior majors won with long putters (most recently by Bernhard Langer), and Angel Cabrera won the Masters
in 2009 using a belly-length putter (although he did not anchor it against his stomach).
Scott tried the long putter at the suggestion of instructor Brad Malone after a session in Australia in February. "I hadn't really thought about it," said Scott at the Masters. "My coach had been practicing with it, and he said, 'You should have a go' because he thought it would do good things for my rhythm and short stroke. The rhythm is very nice, and that's something I was fighting with the short putter."
Scott first used it at the WGC-Accenture Match Play, and his near win with a 49-inch Scotty Cameron by Titleist Kombi at Augusta National might help remove a stigma that has long hounded those using longer-than-normal putters. Ernie Els once said in reply to Trevor Immelman winning an event with a belly putter that, "Nerves and the skill of putting is part of the game...take a [pill] if you can't handle it."
Of course, Paul Runyan started this whole thing. In the 1936 Belmont Open played near Boston, Runyan used the forebearer of the belly putter by sticking the butt end of his putter in his stomach and widening his stance for balance in the wind. When he realized he couldn't find the touch on longer putts, he lengthened his putter. Runyan later wrote in Golf Digest something that seemed to side with Els' point of view that broomsticks should be swept away because they provided an advantage for those feeling nerves on the greens.
"An advantage I hadn't expected is that this system minimizes the adverse effect of nervous tension," Runyan said.
Of course, that is why the club has, at various times, been called "a crutch" or a "cheater stick." Rocco Mediate, who almost won the 2008 U.S. Open with a long putter, knows the blow to the ego.
"I was the anti-Christ," said Mediate of using the long putter in the 1990s. "Guys were busting on me. But I was just trying to earn a living."
Before Mediate, the long putter flirted with another major at the 2006 Masters. That year's runner-up, Tim Clark, used one. Now Scott joins that group of near-winners. Still, he feels he has found something.
"You know, after I saw some putts going in, it wasn't really hard to change," Scott said. "I did a lot of practicing with it before the Match Play. I felt fairly comfortable right from the get-go with it."
Judging by the number of clutch putts he made at the Masters, it appears so.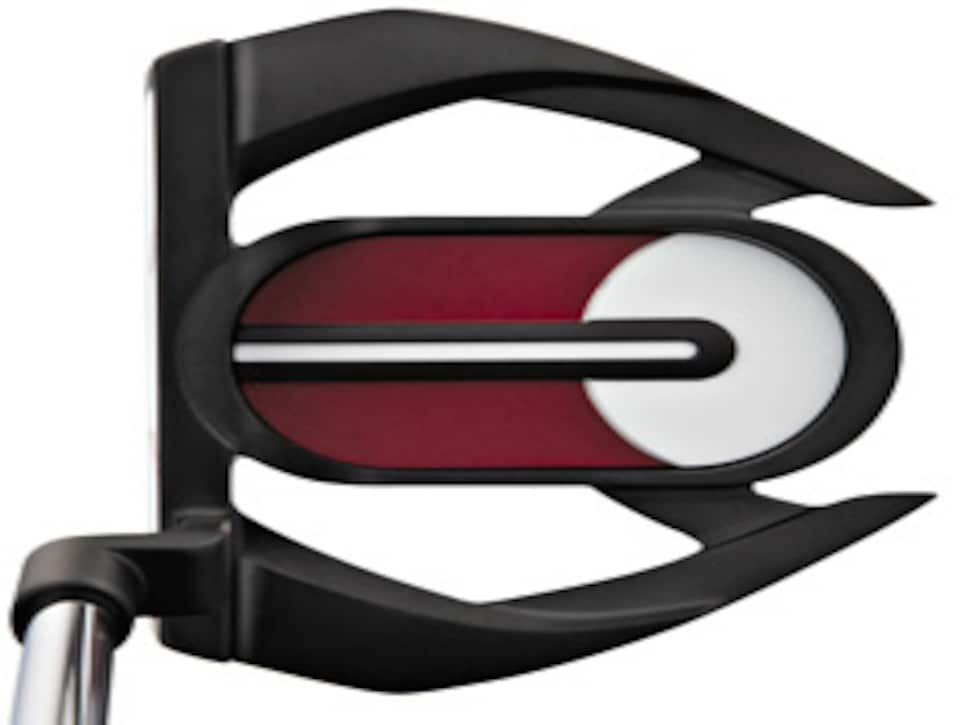 WESTWOOD MAKES A PUTTER CHANGE
It's not often one of the favorites to win the Masters would make a putter change the week before the year's first major. It's even more unlikely he would make a dramatic shift in the look of the putter. Lee Westwood did both at the Shell Houston Open, changing from a Ping Redwood Anser blade to the company's Scottsdale Wolverine H mallet with an Anser-style hosel (inset right).
"I haven't been particularly happy over the first couple of months of the season with the old one," said Westwood, noting he felt the need to improve not only his putting but his attitude on the greens before arriving at Augusta National. "This one is a bit easier to line up; [I've been] struggling with alignment."
That struggle would have had Westwood ranked 109th in putts per round and T-150 in three-putt avoidance coming into the Masters had he played enough rounds on the PGA Tour this year.
The Scottsdale comes in 10 models (five mallets, five blades) and 14 styles (including a long version in the Pickemup model). The putters feature a two-piece thermoplastic-elastomer insert with a face appliqué that is designed to make the ball come off the face as fast as a steel insert but with a softer feel. The hallmark of the mallet models is the crimson, white and black alignment aid (on all mallet models except the Pickemup) that provides a long, high-contrast sightline.
Additionally, Ping offers substantial options in terms of shaft length and lie angle (adjustments can be made plus or minus 2 degrees on all models except for the long putter and plus or minus 4 degrees on some models).
Seeking to add height on his longer approach shots into Augusta National's firm greens, K.J. Choi (below) used four hybrids at the Masters, including the addition of a 28-degree Adams a12 prototype. Choi also returned to the Odyssey TriForce 2 putter with the oversize SuperStroke grip he used to win the Memorial and AT&T National in 2007...Phil Mickelson backed off his planned two-driver strategy for the opening round of the Masters. After hearing where the tee was on No. 4 and noticing the prevailing wind, Mickelson realized he might need his 3-iron (the club he was going to bench in favor of the second iron). For the final three rounds Lefty did use two drivers, including a Callaway RAZR Hawk prototype with just 6.3 degrees of loft that was 46 inches in length. Mickelson said he used that club to drive on the majority of the holes...Retief Goosen rode a hot putter to an opening-round 70 at the Masters, but it wasn't the Yes! Tracy he put back in play at Houston and won two U.S. Opens with. Goosen used a belly-length version of a TaylorMade Spider mallet that was customized with a number of the company's white Ghost putter sightlines. "That allows him to see the lines perpendicular and parallel to the putter face," said Paul Loegering, PGA Tour manager for TaylorMade...Only four players in the Masters field used wedges with more than 60 degrees of loft -- Matt Kuchar had a 62-degree wedge and Angel Cabrera, Sandy Lyle and Mickelson each used 64-degree wedges.