News
When It Comes To Clubs, Pros Have The Masters In Mind Early On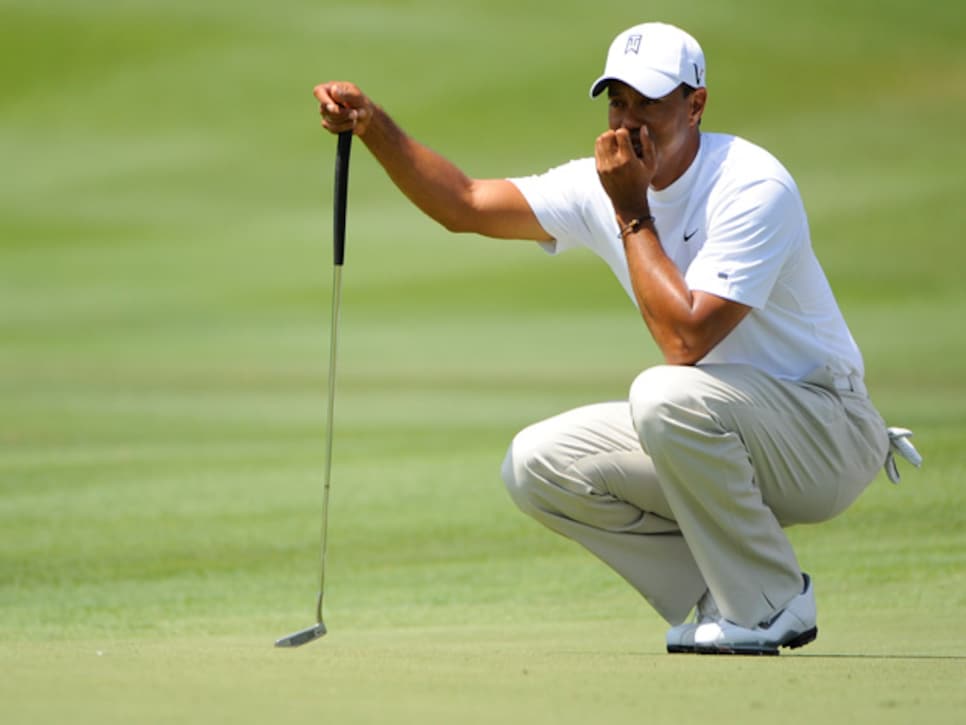 Timely Switch: Woods' softer-face putter was tweaked to handle Augusta's greens.
After a final-round 66 at the WGC-Cadillac Championship, Tiger Woods was asked about his switch to a Nike Method 003 putter and whether the mid-mallet would stay in the bag for the Masters
. His answer was revealing.
"One of the things that [Nike is] working on is dulling some of the grooves so it doesn't come out as fast," said Woods. "So I'm able to putt on fast greens with it."
The comment, coming a full month prior to the year's first major, underscores how much players have Augusta on their mind -- both from a playing and equipment standpoint -- well before tournament week starts.
According to Nick Raffaele, vice president of sports marketing for Callaway, Woods actually lags behind some other pros. "I start getting Masters-related requests around the week of the WGC-Accenture Match Play in late February," said Raffaele. "The players who are focused on majors as the tournaments that define their careers are the ones who begin preparing for the Masters well before even we know they are preparing for them. I had a former player recently tell me that once [pros] realize they are out of contention in tournaments, they'll begin to work on things for the Masters, whether it be certain shots or trying to figure out what clubs they need."
According to Raffaele, one of the most common requests is a driver that can help players move the ball right to left. In 2006 that desire led Phil Mickelson to employ a two-driver strategy that Lefty expertly used in winning his second Masters. Most players, however, opt for a more subtle approach.
Consider TaylorMade's work on behalf of Martin Kaymer, the reigning PGA champion and World No. 1. "We built Martin some new 8-degree R11 drivers before Tampa," said Paul Loegering, PGA Tour manager for TaylorMade. "He wants the face angle to be as flat as possible from the top of the paint line to the last score line on the face. He also wanted a slight draw-biased ball flight. We moved some of the weight to the heel to achieve that. After we got that right, he wanted us to build an 8.5-degree version because he may want a little more loft at the Masters depending on conditions."
Tweaks Rickie Fowler made to his Titleist 910D3 driver at Bay Hill also indicate Augusta is on his mind. Fowler's 7.5-degree driver actually is 6.75 degrees when it is in the adjustable setting Fowler prefers, making it difficult to work the ball. Titleist suggested Fowler boost the loft 1 degree, which gave Fowler the extra spin he needed to get the ball to move.
Ever since Augusta National GC was substantially lengthened in 2002, requests for hybrids also have been plentiful. After playing the course recently Heath Slocum called Ping to look into 20- and 23-degree i15 hybrids as potential replacements for his i15 3- and 4-irons. Justin Rose, Ryan Palmer and Martin Laird also have logged time at Augusta National in the past few weeks and have asked TaylorMade for hybrids with an extra degree of loft to get the ball to launch higher and spin a touch more, thus being more receptive to landing on the firm greens.
Getting the ball in the air, however, is not a request confined to hybrids. Jim Furyk has been working on drivers lately with the Masters in mind, including one TaylorMade R11 with a shaft three-quarters of an inch longer that would gain launch angle and carry. The extra height and carry should be a big help to last year's FedEx Cup champion on the uphill holes at Augusta National, as well as to carry the Eisenhower Tree on the 17th hole.
Some players also have issues with the tight lies at Augusta National, leading to some wedge work. For Ernie Els that meant having his Callaway Jaws wedges ground to where the leading edge of the club sits squarely on the ground, with the edge so sharp he could practically shave with it. The most extreme move was removing four degrees of bounce from Els' 60-degree wedge that previously had eight degrees of bounce. Els also had the heel area ground down. "I can really slide the club under the ball," Els said. "The 60-degree is going to give me more shots at Augusta."
Fresh grooves on wedges also are a popular request. As such, Rory Sabbatini, Retief Goosen, Dustin Johnson, Ryan Palmer and Sean O'Hair all asked TaylorMade in advance for extra xFT faceplates (the xFT has an interchangeable face insert) to ensure maximum spin.
And what about Woods' putter? The four-time Masters champ received the altered flat stick and used it during the Arnold Palmer Invitational. "It's coming off very similar to my Cameron and releasing how I like it," said Woods. Sounds like a club that will be in the bag for the Masters.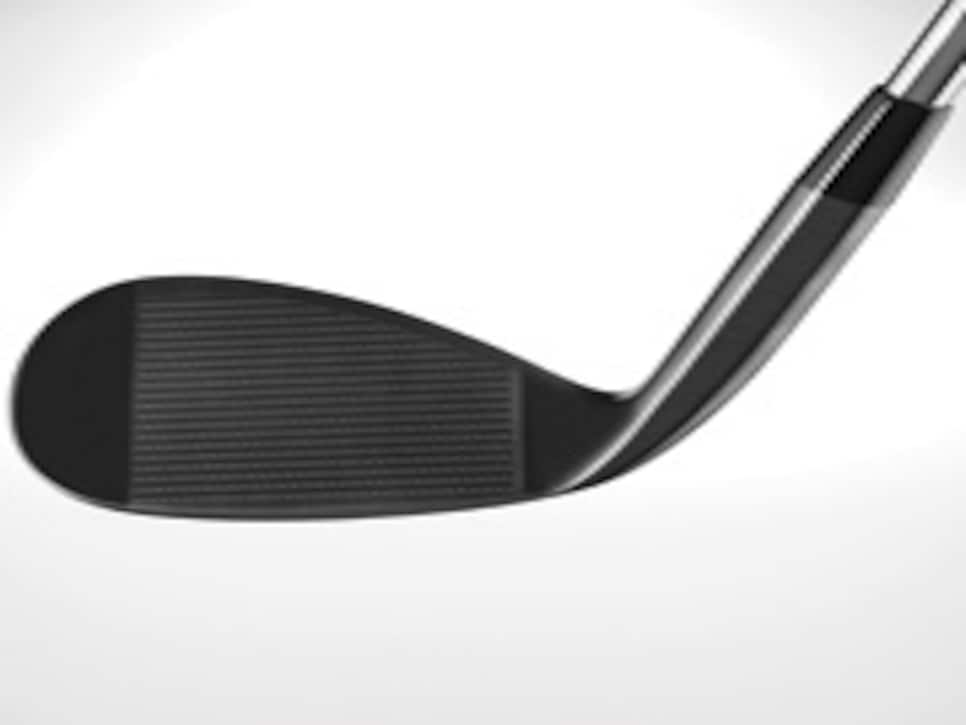 (Lofts: 48, 50, 52, 54, 56, 58, 60 degrees; two finishes -- satin chrome, brushed oxide [shown])
An interesting response to the groove rule with more grooves closer together and deeper, as well as a laser crosshatch pattern between the grooves to add surface texture for added spin.
Steve Marino (runner-up at the Arnold Palmer Invitational) and David Toms (T-3) each used a Never Compromise Gambler putter at Bay Hill. Marino, playing the Straight model (a face-balanced mid-mallet with a double-bend neck and a head weight of 350 grams), ranked fifth in putts per GIR. Toms, using a blade-style Dinero model, ranked 19th...Two other prominent players also made putter changes at Bay Hill. Ian Poulter had a prototype Cobra blade putter in the bag en route to a T-12 (T-48 in putts per GIR) while Ryan Moore used a putter from a company called SIK. Moore's putter featured a face with a descending loft, where the top half has 4 degrees of loft and decreases to 3 degrees then 2 degrees. The bottom half has just 1 degree of loft, with the idea being the descending loft helps those with a forward press in their stroke. Moore also finished T-12 at Bay Hill, ranking third in putts per GIR...Numerous changes paid off for K.J. Choi at the Palmer event. Choi had a new ball (Titleist Pro V1x), irons (Ping i15) and driver (TaylorMade R11) in finishing T-6. The driver worked particularly well as Choi ranked 13th in distance for the week.