News
Tour Pros Go To Great Lengths *(And Back)* Selecting Putters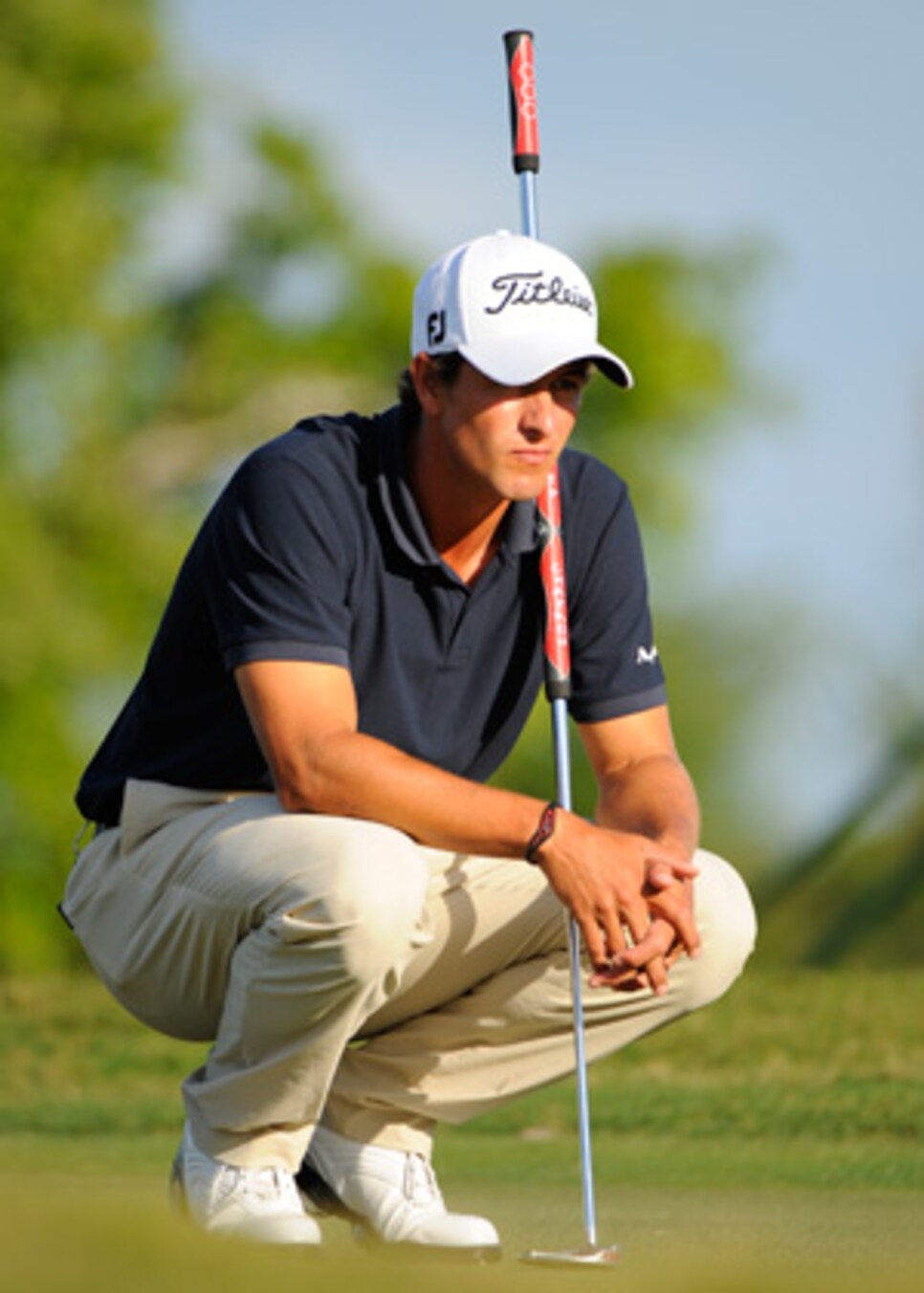 Adam Scott felt the frustration that eventually strikes every golfer. He was hitting the ball great -- and making nothing on the greens.
"My short putting was really ruining my good golf, and it was very frustrating, to the point where I just didn't really feel like playing," said Scott, who ranked 31st in greens in regulation last year but was T-136 in putting average. "Every round I played, most likely I would leave two or three out there, and that adds up to a lot at the end of a week."
Sufficiently aggravated, Scott did what many others have done: He went to a long putter. At first he used the 49-inch Scotty Cameron by Titleist Studio Select Kombi as a training device to improve his rhythm, but Scott developed enough confidence with it to put it in play at the WGC-Accenture Match Play.
"I had spent the five weeks previous working [with] it," said Scott at the WGC-Cadillac Championship. "I'm much more comfortable putting from 10 feet and in than I have been."
For Scott, finding comfort in that distance zone has been difficult in recent years. The Aussie ranked 34th on tour in putting from 10 feet or less during 2004 when he won the Players, but he has been lost in recent years from that distance, ranking 196th, 174th and 192nd from 2008-10. This year he ranked 185th before making the change.
Certainly the long putter helped Scott at Doral, where he converted 67 of 73 putts inside 10 feet (ranked T-14) in finishing T-6. But does using a club some consider akin to training wheels on the green bring long-term benefits? Opinions vary.
The LPGA's Maria Hjorth won the 2010 LPGA Tour Championship using a 48-inch Ping G2i Craz-E and later said that a return to the short putter early last year convinced her the broomstick was better. "I started using a short putter because I felt like I could possibly putt better," she said. "But I didn't. I missed about five cuts in a row and realized the long putter is for me."
Stewart Cink found the opposite to be true in 2009. "I just decided this isn't working," Cink said of the Never Compromise belly putter he had used for several years. "I was putting poorly. And when I putt poorly, it affects the rest of my game. So I decided to totally overhaul my putting, and it started with removal of the long putter. I went to the short putter. I needed to change my mental outlook...I thought if I stayed with the long putter that it would be too easy for me to fall back into the old warm and fuzzy feelings. So I decided to scrap everything and start over with the short putter." A couple months later, Cink won the British Open.
Others have gone back and forth between long and short putters over their careers. Vijay Singh, for example, had some of his best seasons using the long putter, but all three of his majors were won with a conventional-length flat stick. Tom Lehman put the broomstick in the closet and now feels he's a better putter because of the change.
"I had the long putter for a few years, then I decided to go back short," Lehman said at this year's Waste Management Phoenix Open. "For a couple years it really was a struggle. But for whatever reason it kind of fits the way I go about doing it, and I've been rolling the ball better and I've made a few more putts."
Kenny Perry said practicing with a long putter helps him become better with a conventional-length putter. "The long putter swings and it releases, and I have a tendency to want to stop my stroke," said Perry. "I've practiced with a long putter at home on my putting green. It's a nice training aid."
A training aid. It's that kind of talk that leaves some players feeling almost guilty about using the long putter, even though they are more successful with it. Scott, however, is making no apologies.
"I think no matter what, I'll be using it for a while," he said. "Right now I'm just worrying about each day and not worrying about if I'll putt with a short putter again...It's going to free up chipping and the bunker play; that I don't have to feel like I have to hit every chip stiff to make par. This is giving me a new bit of life out there."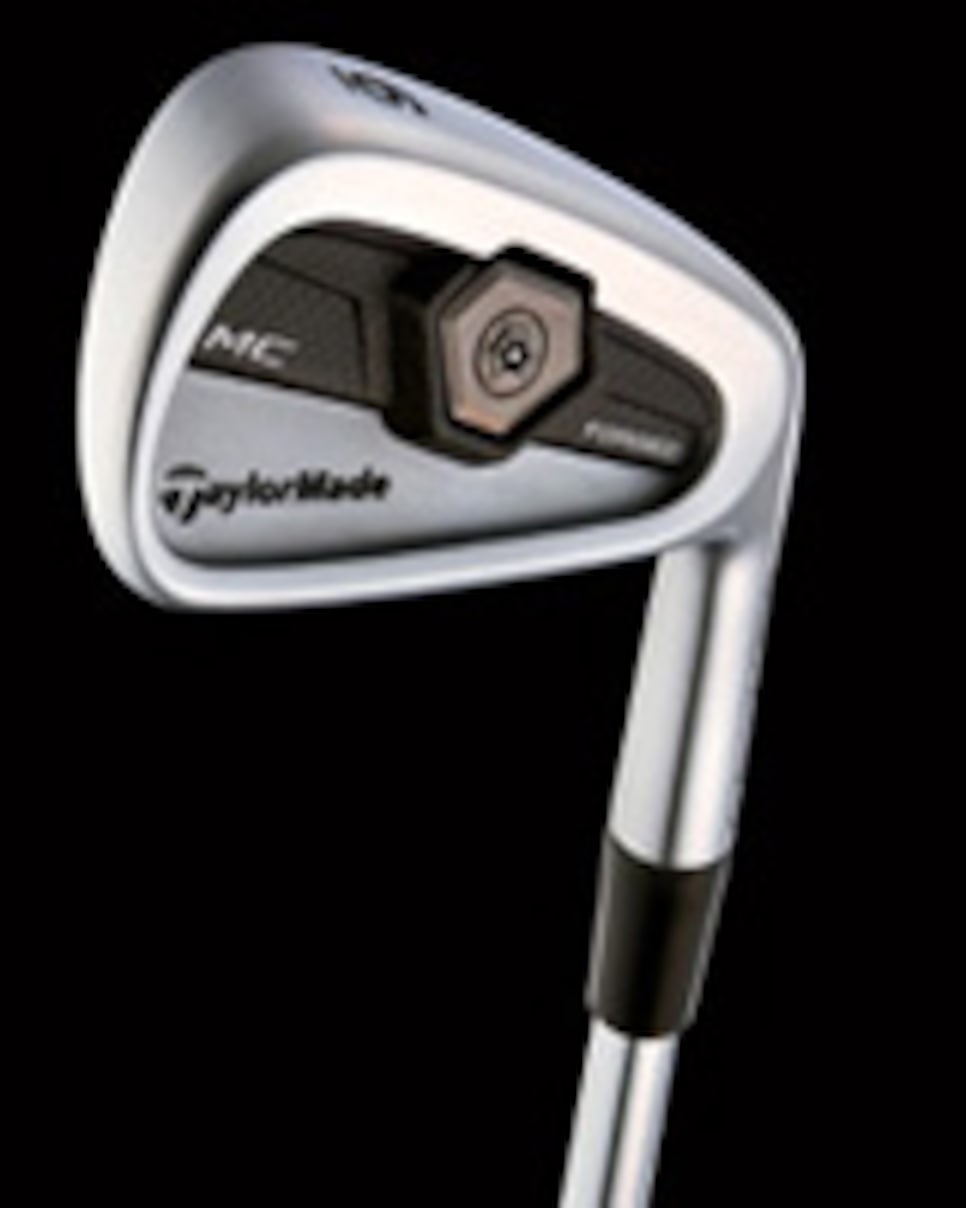 TAYLORMADE TOUR PREFERRED MC
PRICE: $900, set of eight, steel. (Lofts: 6-iron: 30 degrees; PW: 47 degrees)
Michael Bradley won the Puerto Rico Open with these irons produced using a six-step forging process that allows for a more precise head shape. A weight port in back provides consistent swingweights.
After taking 63 putts during the first 36 holes of the WGC-Cadillac Championship, Tiger Woods switched to a Nike Method 003 mid-mallet for the weekend. Woods said the ball comes off the face "hotter" than with his Scotty Cameron gamer and works better on slower, grainier greens. On the weekend Woods had only 53 putts, including 25 during a final-round 66. Woods and Nike are working on dulling some of the grooves so the ball doesn't come out as hot on fast greens for possible use at the Masters...When Jason Day brought his TaylorMade Burner SuperFast 2.0 driver to the tour van to have a backup made, TaylorMade techs noticed the tee marks on the club were slightly on the heel, prompting them to build Day a driver 1.5 degrees more upright...Puerto Rico Open champion Michael Bradley altered the flight-control setting on his adjustable TaylorMade R11 driver from neutral to lower to keep the ball under the wind and maximize roll on the hard fairways at Trump International.